259 FedEx Freight Drivers Honored for Outstanding Safe-Driving Performance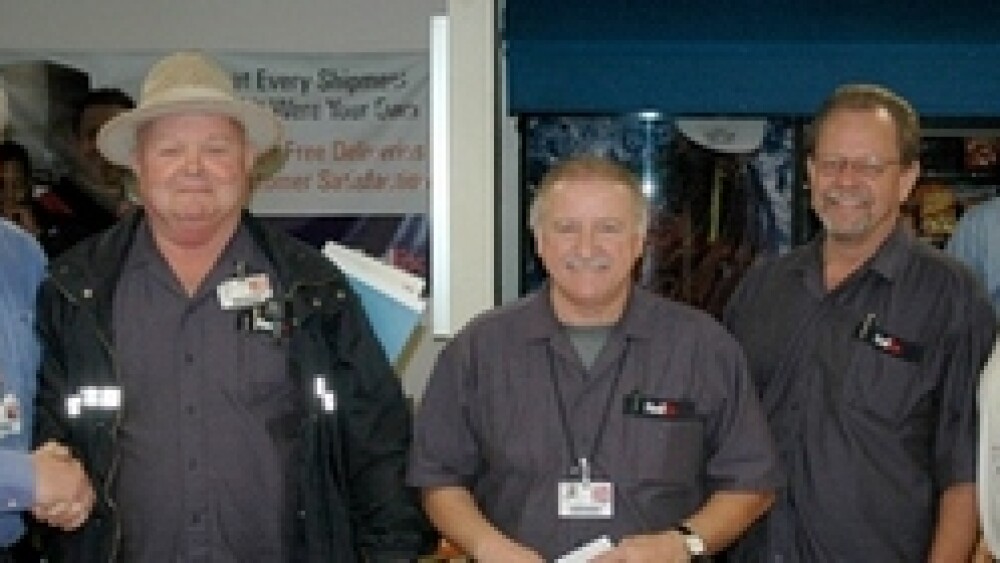 MEMPHIS , Tenn. – March 6, 2008 – Two hundred and fifty-nine drivers for FedEx Freight have been honored for driving at least 20 years without a preventable accident.

"FedEx Freight drivers are among the most highly skilled in the industry, and the fact that these 259 drivers have reached this milestone shows our team is committed to making the nation's roads safer for everyone," said Doug Duncan, president and CEO of FedEx Freight.

FedEx Freight provides new equipment with safety features for its drivers, who also are encouraged to compete in the annual National Truck Driving Championships. One year of driving without having a preventable accident is a requirement for entering the state Truck Driving Championships. Last year, a record 78 FedEx drivers qualified to compete at the NTDC.

About FedEx Freight

Within FedEx Corp., the FedEx Freight Segment had annual revenues of $4.6 billion in fiscal year 2007. With corporate offices in Memphis, Tenn., the Segment includes FedEx Freight, a leading U.S. provider of regional next-day and second-day and extended LTL freight services; FedEx National LTL, a leading U.S. provider of long-haul LTL services; FedEx Freight Canada, an LTL operating company serving most points in Canada; FedEx Custom Critical, North America's largest time-specific, critical shipment carrier; and Caribbean Transportation Services, the leading provider of airfreight forwarding services between the United States and Puerto Rico. For more information, visit the FedEx web site, fedex.com.

About FedEx

FedEx Corp. (NYSE: FDX) provides customers and businesses worldwide with a broad portfolio of transportation, e-commerce and business services. With annual revenues of $36 billion, the company offers integrated business applications through operating companies competing collectively and managed collaboratively, under the respected FedEx brand. Consistently ranked among the world's most admired and trusted employers, FedEx inspires its more than 290,000 employees and contractors to remain "absolutely, positively" focused on safety, the highest ethical and professional standards and the needs of their customers and communities. For more information, visit news.fedex.com.