SAB Express Supports Communities in Need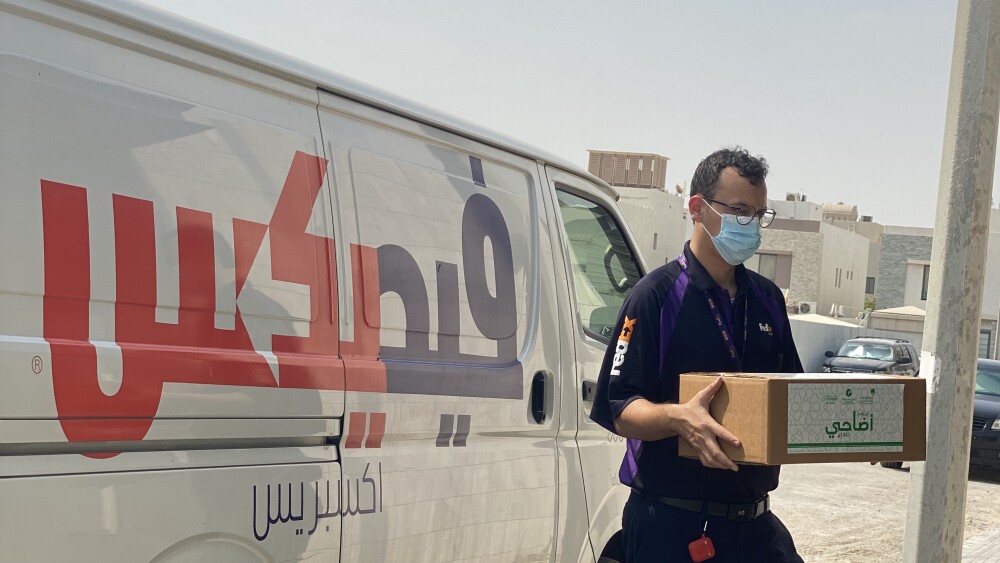 Dammam, August 12, 2020 — SAB Express, FedEx Express global service provider in Saudi Arabia, worked in cooperation with Al-Ber Society in the Eastern Province of Saudi Arabia to distribute meat boxes to individuals and families in need.
The boxes were delivered to beneficiaries' homes, taking preventive and hygienic measures during the packaging, transportation, and distribution of goods.
This program is part of the SAB Express commitment to make a positive impact on their local community, and support those in need.