FedEx Volunteers Give Back to the Local Community with Habitat for Humanity in India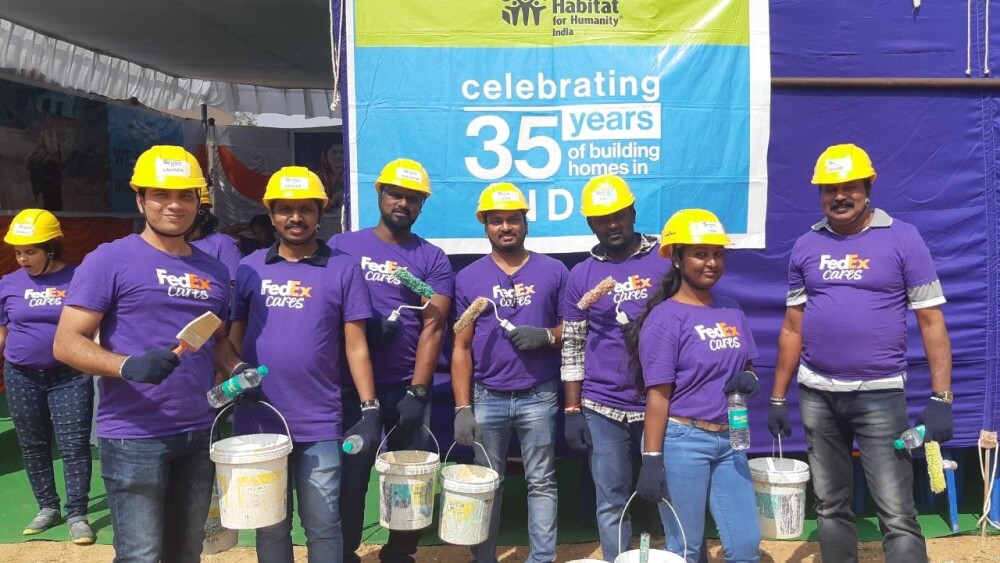 FedEx Express (FedEx), a subsidiary of FedEx Corp. (NYSE: FDX) and the world's largest express transportation company, recently collaborated with Habitat for Humanity India a housing nonprofit organization, to deliver a positive change in local communities.
FedEx volunteers participated in a variety of service projects including painting of houses and a government school for the underserved communities of the country. More than 150 volunteers participated across Bengaluru, Chennai, Delhi, Hyderabad, and Kolkata.
The activity is part of the FedEx Cares global charitable giving program, where FedEx team members from around the world volunteer their time and talents to support local communities. FedEx is investing $200 million in more than 200 communities by 2020 to create opportunities and deliver positive change around the world.