FedEx Invests in Education of Young South Africans with Gift to Oprah Winfrey Leadership Academy for Girls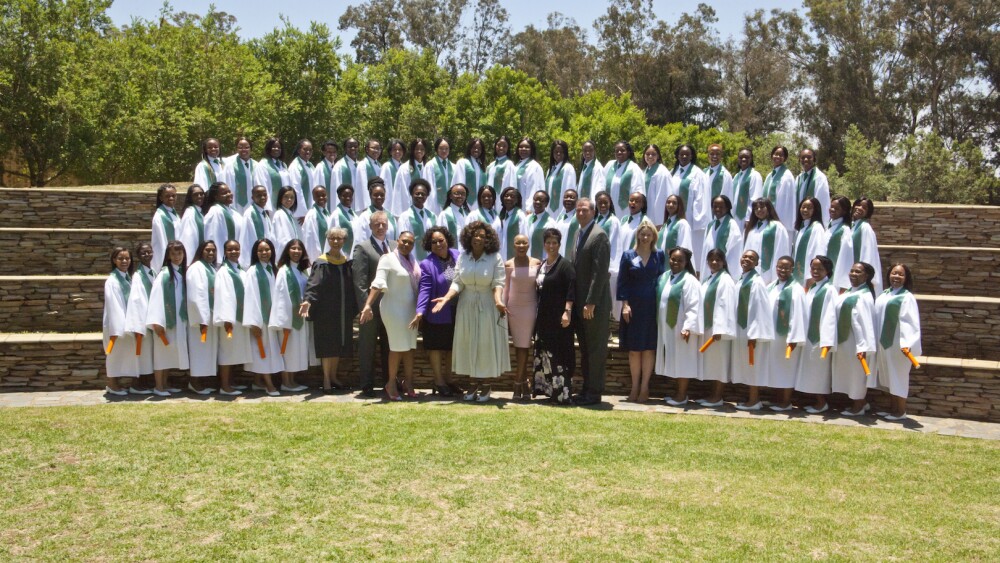 JOHANNESBURG, December 6, 2018 – FedEx Express, the world's largest express transportation company and a subsidiary of FedEx Corp. (NYSE: FDX) has donated US$ 90,000 to the Oprah Winfrey Leadership Academy Foundation. The donation will be utilized by the Oprah Winfrey Leadership Academy Foundation to provide scholarships for tertiary studies to eligible students who have graduated from the Academy.
The donation marks the fifth year that FedEx has contributed to the development of young girls through this foundation.
According to the United Nations Educational, Scientific and Cultural Organization (UNESCO), it is estimated that 130 million girls between the age of 6 and 17 do not go to school, and that 15 million girls of primary school age will never even see the inside of a classroom. Half of these girls come from Sub-Saharan Africa1. Many factors contribute to the lack of education on the continent, including poverty, cultural beliefs, living in remote areas, and violence against girls.
"The power of education in changing lives and breaking the cycle of poverty is immeasurable, and we are proud to contribute towards a prosperous and successful future for young women in South Africa through our partnership with the Academy," said Mike Higley, vice president of Operations, FedEx Express Sub-Sahara Africa. "As a leading global business in the logistics industry, FedEx not only helps to improve access to education, but also provides opportunities for internships to empower future young professionals."
On December 1, the Oprah Winfrey Leadership Academy for Girls (OWLAG) celebrated the graduation of their 2018 Matric Class, once again highlighting the tangible impact that OWLAG has in solidifying the future of young women across South Africa by supporting the development of a new generation of dynamic women leaders.
"The investment made by FedEx towards supporting the educational needs of talented, young South African women is providing life-changing opportunities to our deserving students. The power of higher education as a catalyst for positive change cannot be understated," said Rebecca Sykes, president, Oprah Winfrey Leadership Academy Foundation.