FedEx Express Supports the Growth of East and Central Africa Businesses with the Launch of its First Regular Flight into Kenya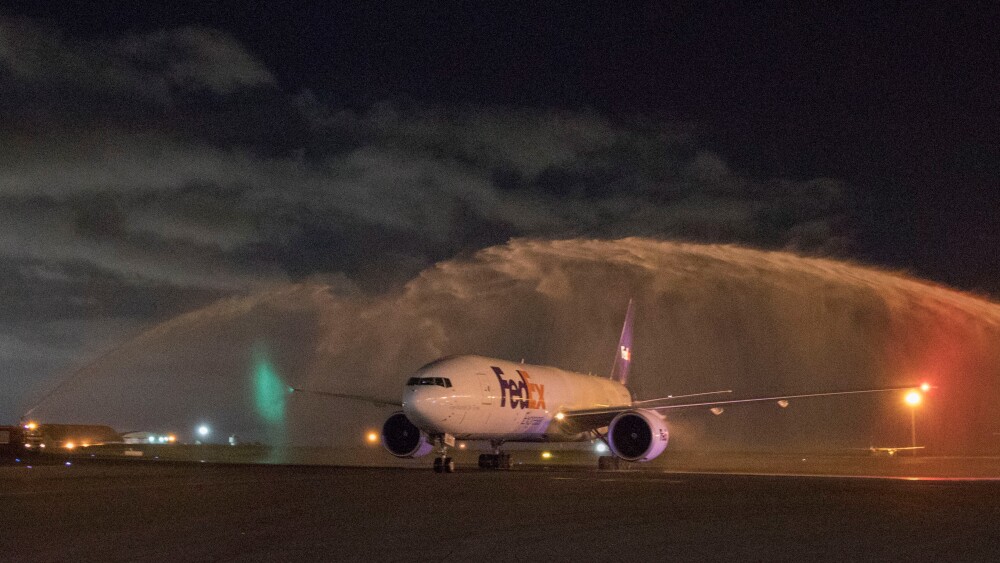 Nairobi, Kenya, May 16, 2022 — FedEx Express, a subsidiary of FedEx Corp. (NYSE: FDX) and the world's largest express transportation company, is enhancing its services to and from Africa with the expansion of the flight currently serving South Africa through Johannesburg, with the introduction of the first regularly scheduled service to Nairobi, Kenya.
The weekly scheduled flight travels from Memphis (United States) to Dubai (United Arab Emirates), onto Johannesburg (South Africa) and Nairobi (Kenya), before connecting into the FedEx Express Middle East, Indian Subcontinent and Africa air hub in Dubai (United Arab Emirates), onto Milan (Italy), and then Memphis (United States).
"We see enormous potential in the African continent, and we are delighted to help unlock growth opportunities for East and Central Africa businesses, boosting opportunities for trade and business expansion," says Taarek Hinedi, vice president of FedEx Express Middle East and Africa Operations.
Kenya is the world's leading exporter of black tea and cut flowers, and with perishable and agricultural exports accounting for more than US$ 1.8 billion in trade in 2021[1]. Kenya's economy relies on access to a fast and well-established network which quickly delivers sensitive products and goods from Kenya's producers to customers around the world.
With the global FedEx network connecting 99% of the world's GDP, the addition of Kenya to the FedEx flight provides greater connectivity from businesses across Eastern Africa to and from the key trade lanes across Europe, the Middle East, Asia, and the United States. This connectivity offers significant advantages for companies across Africa, especially Small and Medium-sized businesses, with access into major global markets via the FedEx Express hub in Dubai.
"This expansion of our regularly scheduled FedEx Express all-cargo flight underscores our confidence in the African economies. Africa is an important market for us, with its young population and rapid adoption of new technologies, the continent is well positioned to make a significant impact on global trade. As of January 2022, there are 23.35 million internet users in Kenya and 81.6% of these users aged 16 to 64 visit social networks to look for information about brands and products. This means that e-commerce has the potential to create employment opportunities in Kenya and will become a major part of business growth throughout Africa[2].
Selecting Nairobi for the flight demonstrates the potential and importance of East Africa to FedEx Express, and the opportunity for businesses across Eastern Africa to use Kenya as a gateway to the global FedEx network," continued Hinedi.
Through this flight, FedEx will connect our customers to new growth opportunities, offer enhanced solutions to meet evolving customer demands, and provide opportunities for African businesses to reach their customers around the world.