FedEx Express Strengthens Trade Connectivity Between the UAE and Israel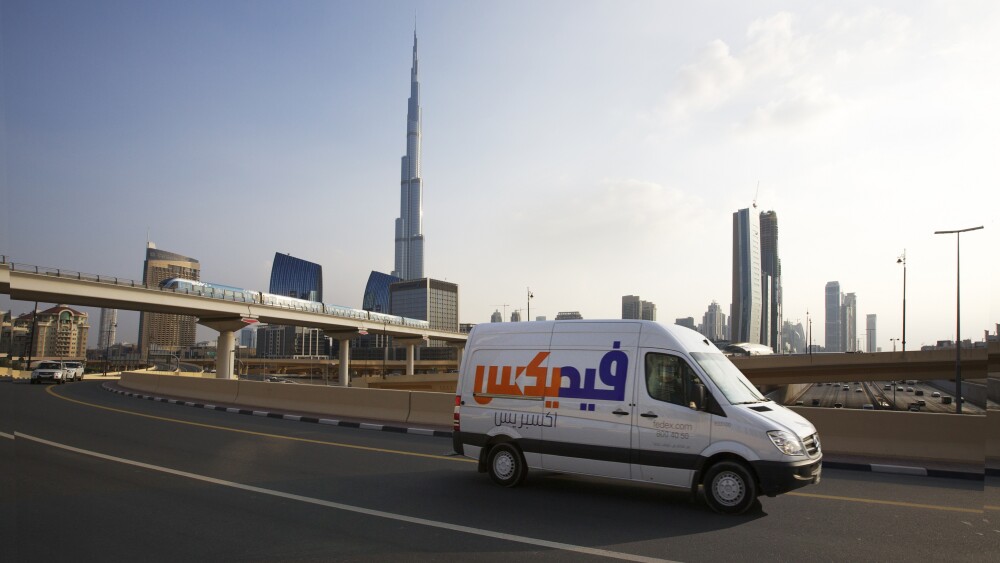 Dubai, UAE, Nov. 24, 2020 – FedEx Express, a subsidiary of FedEx Corp (NYSE: FDX) and one of the world's largest express transportation companies, has launched a new route between the United Arab Emirates (UAE) and Israel. The route will strengthen trade between the two countries and support customers, particularly small-to-medium enterprises (SMEs), with their international expansion.
Now, customers shipping to Israel can choose from a range of services tailored to their different needs, depending on their business requirements. One of them is FedEx International Priority®, the fastest shipping option available to customers in the UAE today.
SMEs account for approximately 99% of businesses in the UAE[1] and Israel[2]. The leading air and ground networks, and comprehensive service portfolio of FedEx Express will support a stronger commercial link between the UAE and Israel, and enable companies to gain faster access to markets and new customers within the two countries thanks to a seamless movement of goods.
The UAE and Israel recently signed a peace accord to normalize relations, which will explore economic cooperation and investments in sectors such as logistics, aviation, agricultural technology, green energy, and food and water security. Within the next three to five years, bi-lateral trade between the UAE, one of the top three global re-export hubs, and Israel is expected to reach USD 4 billion annually[3].
[1] https://gulfnews.com/business/helping-smes-in-the-uae-take-on-the-world-1.1575258574896#:~:text=According%20to%20the%20UAE%20Ministry,contribution%20of%20SMEs%20by%202021.
[2] https://www.jpost.com/business-and-innovation/smes-on-the-rise-despite-red-tape-443535#:~:text=Over%2099%25%20of%20the%20businesses,to%20agency%20director%20Ran%20Kiviti.
[3] https://www.reuters.com/article/us-emirates-israel-economy-idUSKBN25Y14B