FedEx Express shares Ramadan proceeds with Manzil Center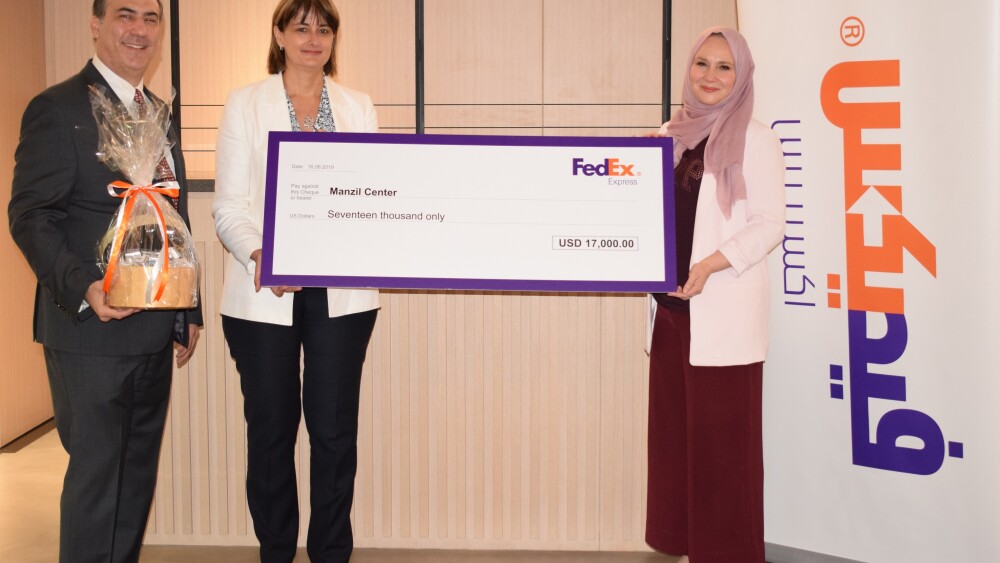 DUBAI, June 16 2019 — To celebrate the month of Ramadan, FedEx Express, the world's largest express transportation company and a subsidiary of FedEx Corp. (NYSE: FDX), has donated a portion of its revenue earned from its network of retail service centers in the UAE during the month. The proceeds will support initiatives of the Manzil Center, an educational organization for people with special needs, based in Sharjah. The center provides an environment for people of determination to nurture their potential and develop their skills.
Nathalie Amiel-Ferrault, vice president Customer Experience and Marketing and Taarek Hinedi, vice president Middle East and Northern Africa Operations from FedEx Express handed over the cheque to Sari Kuparinen Head of Operations at Manzil Center, who received it on behalf of Manzil students for their tuition fees.