FedEx Express ranked among Top 10 companies in the UAE to work for by Great Place to Work® Institute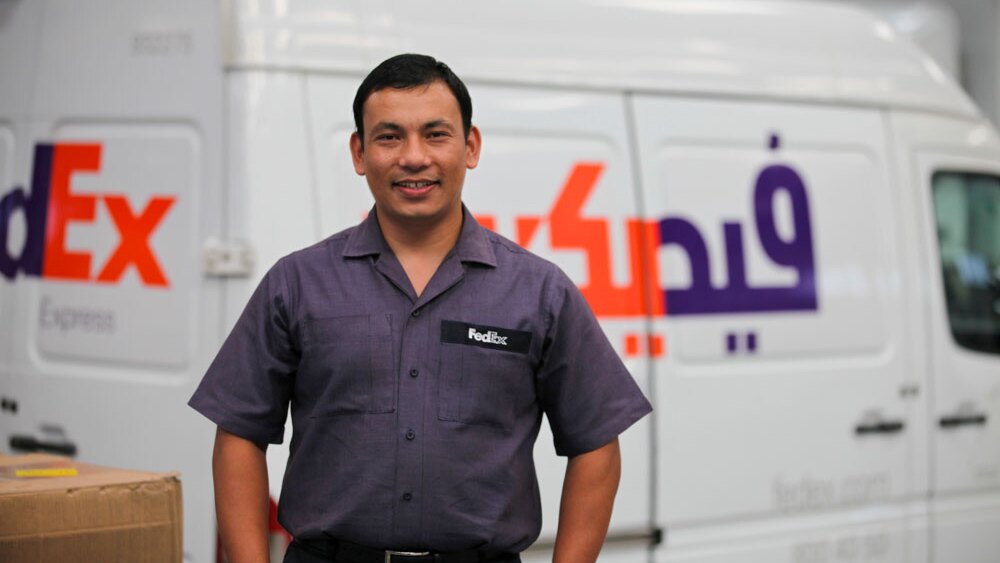 Dubai, UAE; February 13, 2014: FedEx Express, a subsidiary of FedEx Corp. (NYSE: FDX), announced today that it has been officially recognized as one of the Top 10 companies to work for in the UAE, for the fourth consecutive year. The ranking of the nation's top 15 'great places to work' is based on the confidential feedback of employees and an audit of the management process by the Great Place to Work® Institute, during its annual study of workplace excellence.
"Being recognized again is a great endorsement of the inspiring workplace environment at FedEx Express that sets us apart," said David Ross, senior vice-president of FedEx Express Middle East, Indian Subcontinent & Africa operations. "Our people are our biggest asset, and we go great lengths to ensure that we provide our extraordinary team, a positive, rewarding work environment that nurtures their personal and professional growth. I dedicate this honor to every team member at FedEx Express in the UAE, who through their enthusiasm and commitment make our company truly a 'great place to work.'"
The 'People-Service-Profit' (P-S-P) philosophy is the foundation of how FedEx operates. The company takes great effort to uphold the P-S-P culture, which is based on the strong belief that team members come first not just because it is the right thing to do, but because it is good business practice. When the needs of our people are taken care of, they in turn will serve customers passionately and make every FedEx experience outstanding.
FedEx continually strives to deliver exceptional customer experiences and believes that its team members are vital to that process. In line with the P-S-P philosophy, all employees are encouraged to develop and grow within the company. The 'promotion from within' policy ensures that current team members are considered first for any job openings, as part of the FedEx development and career progression program. Globally, 80% of positions are filled by internal promotions and 75% of managers at FedEx Express entered the company as entry-level team members, couriers or hub handlers. Employees who demonstrate excellent performance by going above-and-beyond their set roles and responsibilities are regularly recognized and rewarded. The success of creating and maintaining an environment that brings out the best in its most important resource, its people, has allowed FedEx to maintain its reputation as a great place to work.
The ranking of FedEx Express in the UAE also reflects the global reputation of the company as one of the Top 10 Worlds' Best Multinational Workplaces by the Great Places to Work® Institute.