FedEx Express Wins Top Honor at the Annual INSIGHTS Middle East Call Centre & CX Awards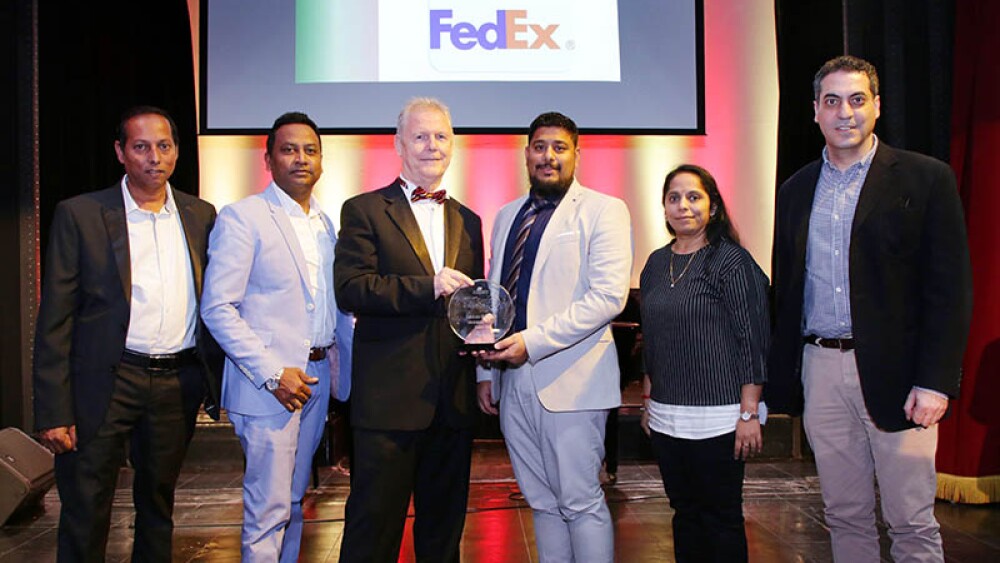 DUBAI, April 28, 2019 — FedEx Express, a subsidiary of FedEx Corp. (NYSE: FDX) and the world's largest express transportation company, has won the "Best Industry Call Centre (Logistics)" award and the "Call Centre of the Year" runner-up award at the Annual INSIGHTS Middle East Call Centre & CX Awards 2019.
The awards recognized FedEx Express for its customer service excellence. The center handles as many as 86,000 daily requests received through calls, emails and online chat. Requests from across the UAE, Bahrain and Kuwait are processed by the 24-hour call center staffed by 47 customer service team members.
"Through our Purple Promise, the team strives to make every FedEx experience outstanding. We are constantly finding ways to improve the overall customer experience, ensuring that each caller receives personalized attention. We invest in rigorous training for our customer care representatives, and through technology and coaching, we make sure that the teams work in close collaboration to effectively support our customers' needs," said Nathalie Amiel-Ferrault, vice president, Customer Experience and Marketing, FedEx Middle East, Indian Subcontinent & Africa (MEISA).
Providing services around the clock, seven days a week, and offering support in various languages including English, Arabic, and Tagalog, the team is also supported by a Virtual Assistant tool on fedex.com, specially designed to hold intelligent, two-way conversations. The call center team supports customers across the region by coordinating pickup requests, and providing service and tariff information, transit times and delivery commitments, shipment status and proof of delivery, and more.