FedEx Express Volunteers Support the Local Community This Ramadan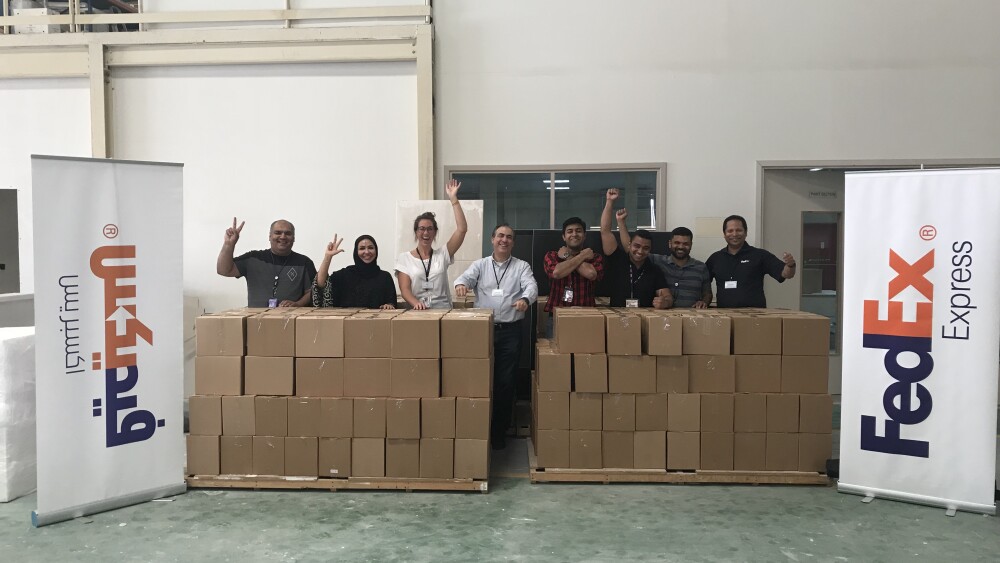 DUBAI, U.A.E., June 10, 2018 —FedEx Express, a subsidiary of FedEx Corp. (NYSE: FDX) and the world's largest express transportation company, is celebrating this Ramadan with team members dedicating their time and the company providing food supplies to those in need in the UAE.
Volunteers packed 400 boxes of food, containing essential items such as rice, sugar, flour, lentils, and cooking oil, which were then distributed to laborers in Al Quoz.
Team members also spent an evening with elderly members of the community at the Thuker Social Club, where they shared a traditional Iftar, and participated in activities with the club members.
"People are at the heart of everything we do at FedEx, whether they are our team members or the people who live in the communities we serve," said Jack Muhs, regional president, FedEx Express Middle East, Indian Subcontinent, and Africa (MEISA). "FedEx welcomes the volunteer efforts by our team members, and strongly supports their commitment to playing an active role to engage in the communities where we live and work."