FedEx Express to Invest More Than SAR 1.5 Billion in Saudi Arabia
Transition to direct presence strengthens FedEx commitment to the Kingdom in line with Vision 2030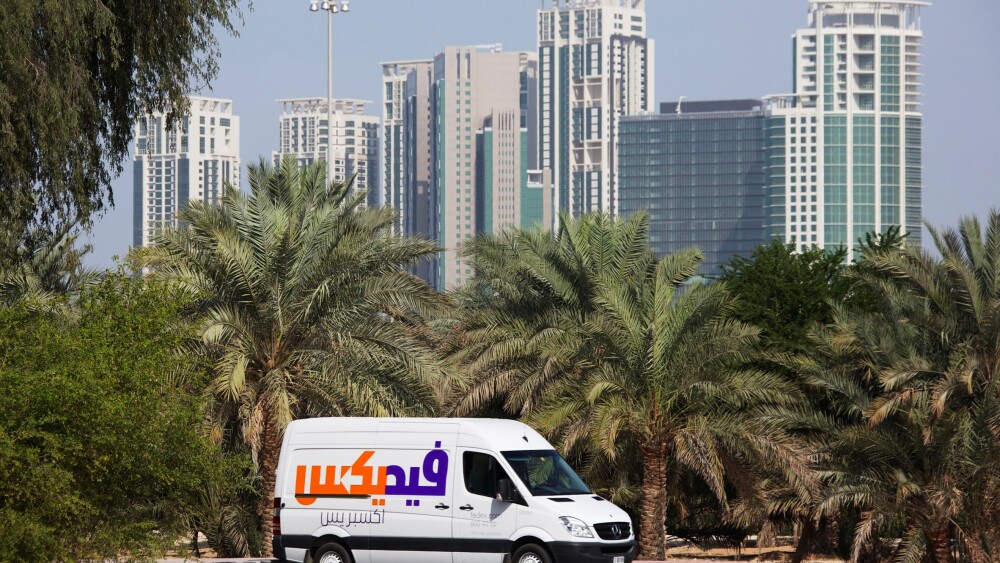 Jeddah, Saudi Arabia, Oct. 6, 2021, — FedEx Express, a subsidiary of FedEx Corp. (NYSE: FDX) and the world's largest express transportation company, has announced its transition to a direct-serve presence in the Kingdom of Saudi Arabia to meet the country's growing international shipping demands. The company will invest more than SAR 1.5 billion (US $400 million) into the Saudi economy over the next 10 years through talent management and local operations and infrastructure. This investment will reaffirm the company's commitment to the country's non-oil economic growth, in line with Saudi Arabia's Vision 2030 goals, and the 'National Industrial Development and Logistics Program' which seeks to increase non-oil exports to more than SAR 1 trillion (approximately US $266 billion)[1].
FedEx Express has been facilitating trade in Saudi Arabia since 1994, offering international solutions and connectivity through local service providers, most recently through SAB Express. Today's announcement and the company's direct presence in the country will further help local businesses trade with ease and expand their reach into the more than 220 countries and territories FedEx serves.
Jack Muhs, regional president of FedEx Express Middle East, Indian Subcontinent, and Africa said, "Our customers will be able to take advantage of FedEx digital tools and a wider service portfolio. This strategic expansion in the Kingdom will help Saudi-based businesses connect to new markets and customers around the world, supporting Saudi Arabia's Vision 2030 goals to diversify the national economy."
"In addition to our commitment to the Saudi economy, we see FedEx Express playing an important role in developing the small and medium enterprise environment in Saudi Arabia, which forms the backbone of the economy, and represents 99% of Saudi Arabia's private sector," continued Muhs.
FedEx Express will continue to work closely with SAB Express to provide pickup, delivery, and customs clearance services across the country. Sheikh Salah Al Bluewi, chairman of SAB Express said, "We're happy to continue supporting FedEx Express in Saudi Arabia with their growth journey, and join them in playing a critical role in developing Saudi Arabia's logistics infrastructure, in line with the country's coordinated efforts and strategy in diversifying the economy. The logistics sector is a key contributor towards employment, investment, and overall economic growth in our nation."
Under Saudi Vision 2030, the Kingdom is committed to increasing its total air cargo capacity. With nearly 50 years experience, specialized services, and advanced technology solutions, FedEx will support the trade requirements of the healthcare, e-commerce, technology, energy, aerospace, automotive, and petrochemical sectors.
[1] https://www.saudiembassy.net/news/saudi-arabia-launches-national-industrial-development-and-logistics-program