FedEx Express employees share the gift of time this Ramadan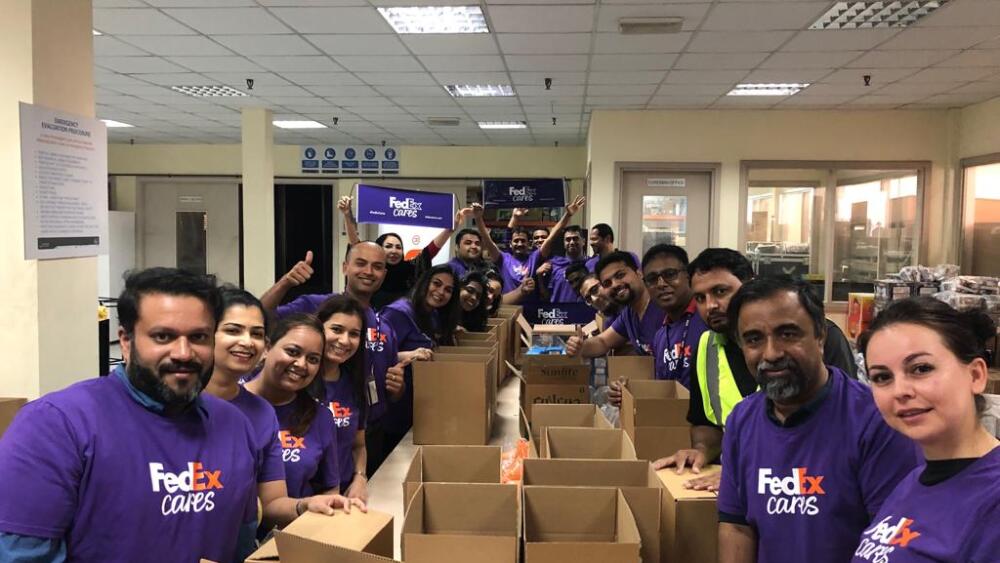 DUBAI, May 27, 2019 — Team members of FedEx Express, a subsidiary of FedEx Corp. (NYSE: FDX) and the world's largest express transportation company, celebrated Ramadan by dedicating their time towards giving back to the community where they live and work.
Volunteers packed and distributed 500 food boxes to workers in Al Quoz. The boxes included essential household items such as rice, cooking oil, sugar, salt, flour, lentils, and dates.
Team members also shared a traditional iftar with senior citizens from the Thuker Social Club at the Sheikh Mohammed Centre for Cultural Understanding, participating in fun-filled activities including board games, and a tour of the Emirati history and lifestyle.