FedEx Express Delivers Essential Supplies for Maharashtra Flood Victims
More than 2900 people in the Raigad district to receive nearly 14 tons of food and hygiene supplies thanks to United Way Mumbai disaster response efforts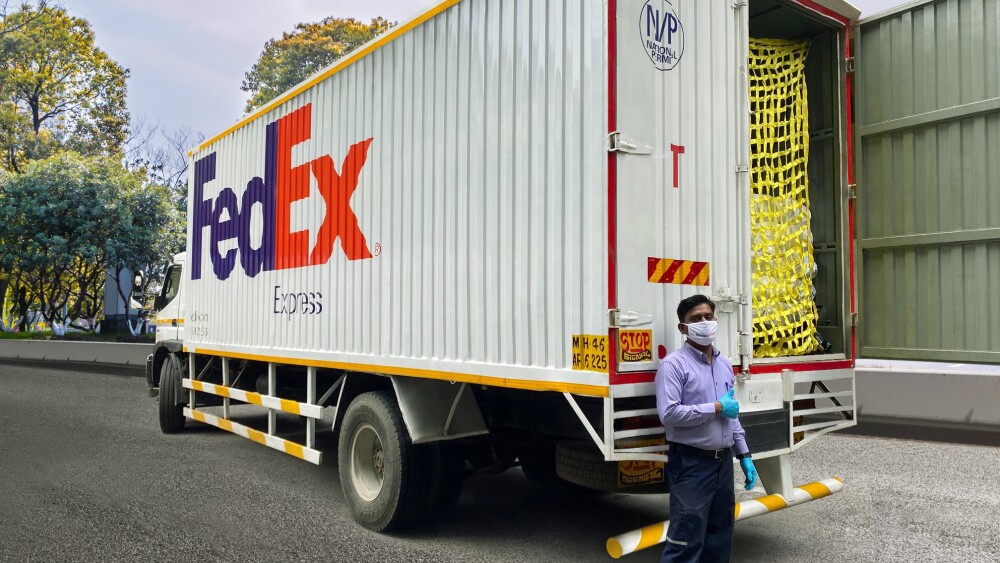 India, Mumbai, August 7, 2021 – FedEx Express, a subsidiary of FedEx Corp (NYSE: FDX) and the world's largest express transportation company, has supported United Way Mumbai, in their efforts to provide relief following the Maharashtra floods. FedEx Express delivered more than 14 tons of food and essential hygiene kits from Mumbai to Mahad in the Raigad district.
FedEx Express recognizes that disasters can dramatically affect lives, and impact communities. The relief effort is part of the company's FedEx Cares "Delivering for Good" initiative, using its global network and unparalleled logistics expertise to help organizations with mission-critical needs in times of disaster.
Mohamad Sayegh, Vice President, India Operations for FedEx Express said, "We extend our deepest sympathies to those affected by the Maharashtra's floods, and support United Way Mumbai's efforts to get emergency supplies where they are needed the most."
George Aikara, Chief Executive Officer of United Way Mumbai said, "We are very grateful to FedEx for extending their network to transport these kits to people in need. The kits, which have been put together through the support of various corporate partners are essential relief supplies to help affected families rebuild their lives. The savings on logistics greatly helps us increase the number of kits and families that can be served."
About FedEx Express
FedEx Express is the world's largest express transportation company, providing fast and reliable delivery to more than 220 countries and territories. FedEx Express uses a global air-and-ground network to speed delivery of time-sensitive shipments, by a definite time and date with a money-back guarantee¹.
About FedEx Corp.
FedEx Corp. (NYSE: FDX) provides customers and businesses worldwide with a broad portfolio of transportation, e-commerce and business services. With annual revenue of $84 billion, the company offers integrated business solutions through operating companies competing collectively, operating collaboratively and innovating digitally under the respected FedEx brand. Consistently ranked among the world's most admired and trusted employers, FedEx inspires its 570,000 team members to remain focused on safety, the highest ethical and professional standards and the needs of their customers and communities. FedEx is committed to connecting people and possibilities around the world responsibly and resourcefully, with a goal to achieve carbon-neutral operations by 2040. To learn more, please visit about.fedex.com.
About United Way Mumbai
United Way Mumbai is a non-profit organization working in urban and rural communities across India to identify and implement the most impactful solutions to community problems. As a leader in the Indian development sector, UWM works closely with a network of 500+ NGOs and a large number of corporates for their CSR programs, employee giving campaigns and community impact projects. This includes designing of CSR policy and strategies, due diligence of NGO partners, program implementation, employee volunteering, impact assessments and financial and programmatic reporting. Over the past 19 years, the organization has partnered with 300+ companies and 100,000+ individual donors investing INR 648 crore for community development projects. UWM's expertise lies in identifying, designing & implementing high impact projects in the areas of Education, Health, Income, Environment, Public Safety & Social Inclusion. UWM is part of a 130+ year old international network spread across 41 countries.
Read more about United Way Mumbai at www.unitedwaymumbai.org
[1] Subject to relevant terms and condition