FedEx Express Collaborates With Amity University Dubai To Help Frontline Team Members Develop New Skills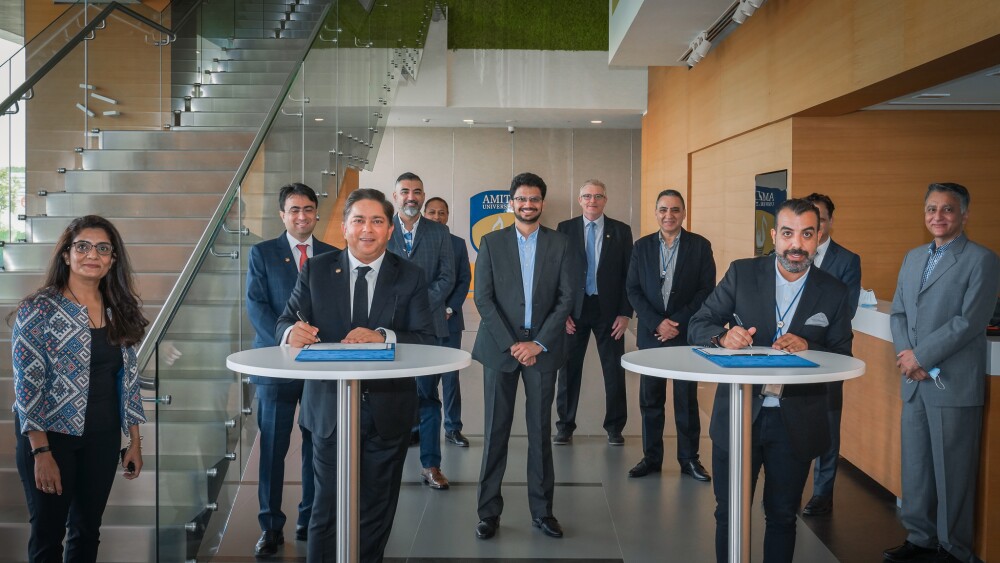 Dubai, UAE, June 23, 2021 — FedEx Express, a subsidiary of FedEx Corp. (NYSE: FDX) and the world's largest express transportation company, today announced a collaboration with Amity University in Dubai, UAE, to help frontline team members develop new skills, broaden their expertise, and provide the opportunity to thrive in a fast-paced business environment.
Hassan Bouadar, vice president Human Resources for FedEx Express Middle East, Indian Subcontinent and Africa, said, "FedEx is committed to ensure that every team member has the opportunity to learn, and to develop their skills. In addition to the range of educational opportunities provided online and in the workplace, our collaboration with Amity University Dubai is part of our focus to continue our commitment to help our team members be ready for what's next."
FedEx Express operations team members, couriers, and customer service agents will be able to enroll themselves for a higher education degree program at Amity University Dubai. The program is designed to increase the competitiveness of individuals working in business operations and customer service. The program runs for 16 months, and will consist of a series of business skills training modules with associated work-related assignments, sessions on professional development, and mentoring.
This collaboration is in line with the FedEx People-Service-Profit philosophy that ensures the continuous learning, professional growth, and the well-being of team members is a core element to the business success and priorities. The philosophy, which has been a part of FedEx since the company began 48 years ago, is based on the belief that by creating a positive workplace environment for team members, they will provide the best quality service to customers. This in turn will generate profits that are re-invested back into FedEx team members and the overall business.