FedEx Express Awarded for Excellence in South Africa
PMR.africa Awards recognize international and domestic operations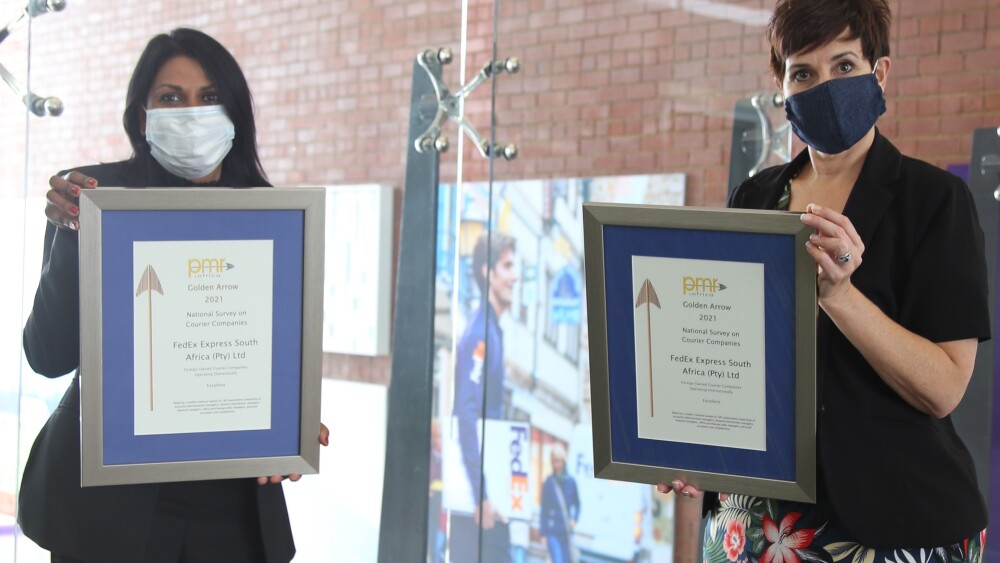 JOHANNESBURG, March 24, 2021 – FedEx Express South Africa, a subsidiary of FedEx Corp. (NYSE: FDX), the world's largest express transportation company, has received two Golden Arrow Awards at the annual PMR.africa Awards. The awards recognize FedEx operations across South Africa in the following categories:



Foreign Owned Courier Companies Operating Domestically

Foreign Owned Courier Companies Operating Internationally
FedEx Express South Africa was acknowledged for its role in the local courier industry, and its commitment in creating employment opportunities, raising service standards, and setting industry benchmarks.
"We are thrilled that our commitment to service excellence and to South Africa has been recognized and acknowledged by our customers and the business community. These awards are a reflection of the promise that our team members make to deliver an outstanding experience," said Taarek Hinedi, vice president Middle East and Africa Operations at FedEx Express.
The PMR.africa awards seek to enhance local and international excellence and competitiveness, and to set a benchmark for each industry. The awards are the culmination of extensive research and peer reviews to rate companies and institutions based on respondents' perceptions. The analysis places a strong focus on evaluating customer service and customer satisfaction.