FedEx Express and Delhivery Announce Completion of Transaction Unlocking Cross-Border Potential in India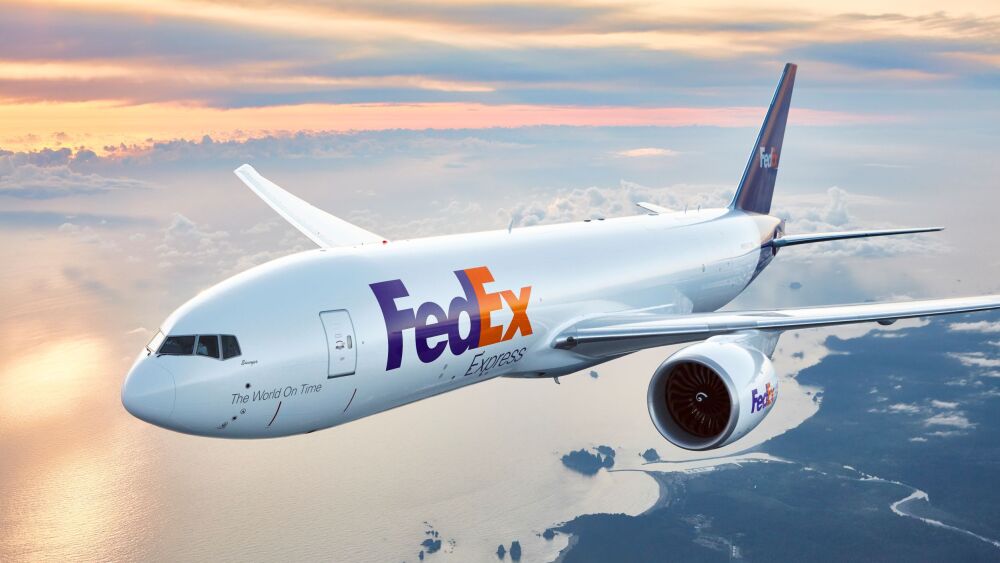 MUMBAI, India, December 9, 2021 — FedEx Express, a subsidiary of FedEx Corp. (NYSE: FDX) and the world's largest express transportation company, and Delhivery, the fastest growing fully-integrated logistics services player in India, today announced the strategic alliance transaction signed in July has taken effect, following satisfaction of closing conditions including regulatory approval from the Competition Commission of India.
This transaction combines the FedEx global network with Delhivery's extensive pan-India network and technology solutions to bring the best of both worlds together. The investment and the commercial agreement between the two companies deepens the FedEx commitment to the India market, and signals a significant step in providing innovative services and solutions that aim to improve speed, efficiency, and access for FedEx and Delhivery customers, to unlock India's international trade potential.
"India is a strategic priority for FedEx. We are excited about our long-term vision to grow our business in India, and our continued role to serve customers seeking to expand in or enter the Indian market" said Don Colleran, President and CEO of FedEx Express. "With this transaction, FedEx Express brings decades of experience as a global leader in logistics together with Delhivery's Indian footprint and technology solutions."
Sahil Barua, Chief Executive Officer, Delhivery, said "This strategic alliance will enable us to leverage synergies created between Delhivery's capabilities in India and the FedEx global network to bring new products and opportunities to both Indian and global businesses and consumers. We are also excited to welcome Don Colleran to our Board and look forward to learning from his experience."
Don Colleran, President and CEO of FedEx Express will be nominated to the Delhivery Board of Directors, further strengthening the close working relationship between the two companies.
About FedEx Corp
FedEx Corp. (NYSE: FDX) provides customers and businesses worldwide with a broad portfolio of transportation, e-commerce and business services. With annual revenue of $87 billion, the company offers integrated business solutions through operating companies competing collectively, operating collaboratively and innovating digitally under the respected FedEx brand. Consistently ranked among the world's most admired and trusted employers, FedEx inspires its 560,000 team members to remain focused on safety, the highest ethical and professional standards and the needs of their customers and communities. FedEx is committed to connecting people and possibilities around the world responsibly and resourcefully, with a goal to achieve carbon-neutral operations by 2040. To learn more, please visit fedex.com/about.
About FedEx Express
FedEx Express is the world's largest express transportation company, providing fast and reliable delivery to more than 220 countries and territories. FedEx Express uses a global air and-ground network to speed delivery of time-sensitive shipments, by a definite time and date with a money-back guarantee
About Delhivery
According to RedSeer Report, Delhivery is India's fastest-growing fully-integrated logistics services player by revenue as of Fiscal 2021. With its nationwide network covering over 17,000 pin codes, the company provides a full suite of logistics services such as express parcel transportation, PTL, and TL freight, cross-border, supply chain, and technology services. Delhivery has successfully fulfilled over 1 billion shipments since inception and today works with over 21,000 customers, including large & small e-commerce participants, SMEs, and other enterprises & brands. For more information about Delhivery, please visit www.delhivery.com.
Forward-Looking Statements
Certain statements in this press release may be considered forward-looking statements, such as statements relating to FedEx and Delhivery's views with respect to the benefits of the proposed transaction. Forward-looking statements include those preceded by, followed by or that include the words "will," "may," "could," "would," "should," "believe," "expected," "anticipated," "plans," "estimates," "targets," "projects," "intends" or similar expressions. Such forward-looking statements are subject to risks, uncertainties and other factors which could cause actual results to differ materially from historical experience or from future results expressed or implied by such forward-looking statements.
Potential risks and uncertainties include FedEx's ability to achieve the anticipated benefits from the transaction, and other factors which can be found in FedEx Corp.'s and its subsidiaries' press releases and FedEx Corp.'s filings with the Securities and Exchange Commission. Any forward-looking statement speaks only as of the date on which it is made. FedEx does not undertake or assume any obligation to update or revise any forward-looking statement, whether as a result of new information, future events or otherwise.