FedEx Express Among Top 10 Companies to Work for in the UAE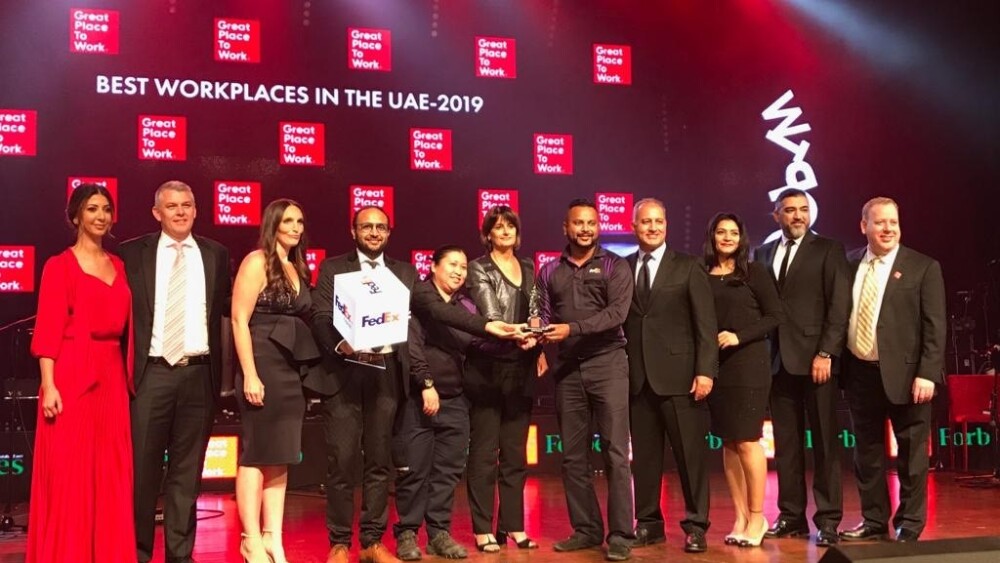 DUBAI, UAE, April 18, 2019—FedEx Express, the world's largest express transportation company and a subsidiary of FedEx Corp. (NYSE: FDX), has been recognized for the ninth consecutive year as one of the top places to work in the UAE. The company has been ranked sixth, moving up four places from last year.
With more than 300[1] organizations in the GCC participating in the survey and audit, the ranking developed by the Great Place to Work® Institute is based on a detailed assessment of workplace excellence, together with an anonymous online survey completed by each company's team members.
"Our success is testament that we remain true to our People-Service-Profit (P-S-P) philosophy by providing team members the best training and tools, a safe and healthy work environment, fair compensation and benefits, opportunities for promotion and recognition for jobs well done. With an Open-Door policy and opportunities such as the FedEx Virtual Academy and a Tuition Assistance program, we are committed to continue creating a diverse, inclusive and collaborative environment for our team members," said Taarek Hinedi, vice president, Ground Operations FedEx Express Middle East and North Africa.
FedEx Express has several programs in place to ensure that P-S-P is a way of life for its employees. This includes a recognition and reward program, a policy to support promotion from within, and a leadership evaluation process aimed at supporting those who wish to move into management positions.
"I want to thank our team members for their continued commitment and dedication, and their role in making FedEx a great place to work, year after year," Taarek said.
[1] https://www.greatplacetowork.me/en/