FedEx Celebrates Seven Years of the B-777F U.S.A.-U.A.E. Flight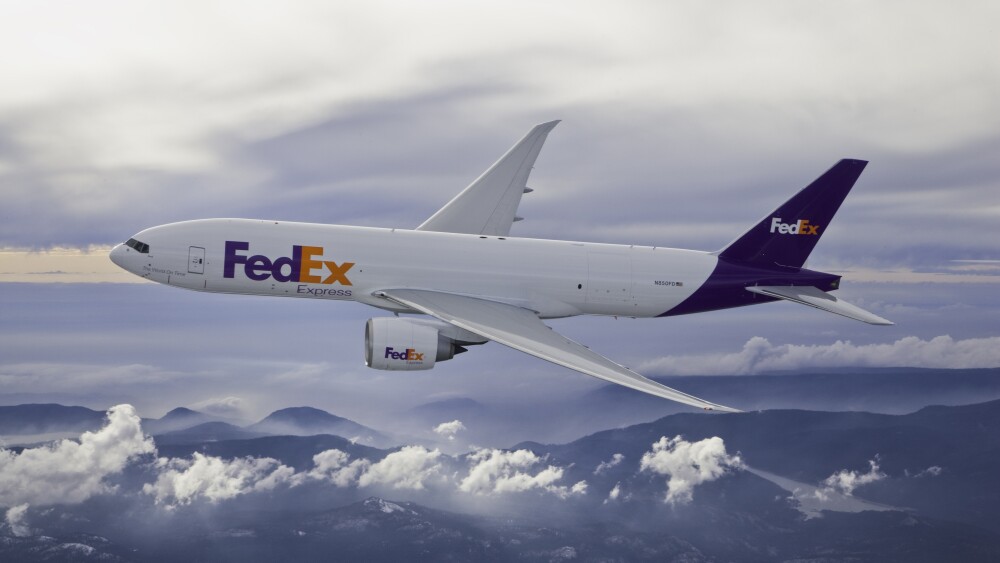 DUBAI, U.A.E., June 3, 2018 — FedEx Express, a subsidiary of FedEx Corp. (NYSE: FDX) and the world's largest express transportation company, is celebrating seven years of its Memphis-Dubai direct Boeing 777F flight, which enables customers in the U.A.E. to import from the United States in just two days.
FedEx has unrivaled expertise in shipping from and to the U.S.A., and since 2011, the FedEx Boeing 777F freighter flight has provided unparalleled access to boost trade between the US and the Middle East.
Over the past decade, trade between the U.A.E. and U.S.A. has doubled. Since 2009, the U.A.E. has been the top export market for U.S. goods in the Middle East and North Africa (MENA) region. In 2017, total trade between the two countries was $24.3 billion, with the U.S. exporting $20 billion to the U.A.E[1].
"The launch of the first scheduled all-cargo direct flight from the United States to Dubai was a milestone for FedEx, and a game-changer for the region," said Jack Muhs, president of FedEx Express Middle East, Indian Subcontinent and Africa. "By enhancing access between the United States and the U.A.E., we enabled companies locally, and across the Middle East, to benefit from faster transit times, and stronger trade links."
With its long-range capabilities, the Boeing 777F offers an ideal blend of performance and efficiency. The aircraft represents FedEx efforts to reduce its carbon footprint, burning 18 percent less fuel per pound of payload and with 18 percent fewer emissions compared to the MD-11 it replaced.
This is in line with FedEx commitment to connecting the world in responsible and resourceful ways. The company aims to expand the world's ability to connect more efficiently, while minimizing its impact on the environment.
FedEx has ambitious goals to reduce its carbon footprint, such as by reducing aircraft emissions from a 2005 baseline by 30 percent by 2020, on an emissions per available-ton-mile basis, and sourcing 30 percent of its jet fuel from alternative fuels by 2030[2].
[1] https://www.uae-embassy.org/uae-us-relations/exports-us-states-uae
[2] http://www.fedex.com/ru_english/about/sustainability/environment.html