Study Finds Latin American Workforce Lacks Critical 21st Century Skills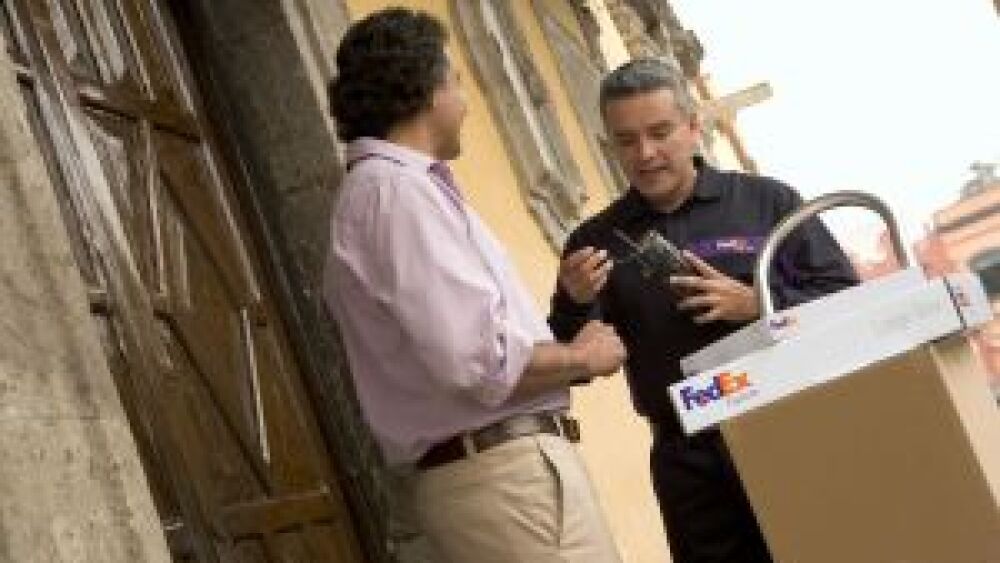 SAO PAULO, October 21, 2009 – Employers in Latin America feel that the region's workforce lacks the skills needed to compete in today's highly competitive global marketplace, according to a study conducted by the Economist Intelligence Unit (EIU), commissioned by FedEx Express and Dell Inc. The study, Skills to compete: Post-secondary education and business sustainability in Latin America, reveals that college graduates entering the workforce are missing important soft skills that can undermine the long-term chances for the success and sustainability of businesses in the region.
"Public-private sector collaboration and partnerships are critical to improving the quality of education and the overall competitiveness of Latin America's workforce," said Juan N. Cento, President of the FedEx Express Latin America and Caribbean Division. "FedEx commissioned this study to further the conversation about the demands of a globalized, networked and collaborative workplace among post-secondary educational institutions and the private sector."
The study also found:
o 97 percent of survey respondents say globalization is making life skills more necessary.
o According to the survey "soft skills" including critical thinking (76%), problem solving (72%) and life skills (72%) have become even more important in the workplace.
o However, "hard skills" such as multiple languages, technology proficiency and STEM (science, technology, engineering and math) were still chosen as crucial areas that are in need of development in order to remain competitive
o In helping improve student qualifications, large companies focus more on seeking enhancements within educational institutions, while small firms emphasize bringing students into the workplace through internships and work-study programs

Students in Latin America spend fewer years at school than their counterparts elsewhere and the productivity of the region's workers is below that of their Asian counterparts according to a 2008 Economist Intelligence Unit Study*. For the region to meet the demands of the new global business environment, the challenge lies in training people in both hard (science, technology, engineering and math) and soft skills (critical thinking, problem solving and life skills). Executives in Latin America recognize the importance of an educated workforce to business competitiveness and agree that the private sector has a significant role in preparing students.
Many businesses have begun to address these gaps. FedEx has a number of efforts in place to help the communities FedEx serves address these gaps. For example, FedEx works closely with global NGOs such as Junior Achievement, an organization dedicated to inspire and prepare young people to succeed in a global economy. JA programs help participants transcend national boundaries and cultures while learning 21st-century skills, including leadership, critical thinking and teamwork. Junior Achievement provides FedEx the opportunity to engage employees who can share their expertise in trade and supply chain management, prepare today's students for tomorrow's workforce, and support future entrepreneurs.

Study respondents feel that increased public-private partnerships can help shape the content of education and empower small and medium-sized businesses (SMBs) and entrepreneurs in Latin America. To help meet the needs of SMBs in the region, FedEx created FedEx PyMEx, a program that provides counseling and skills training to companies with little or no export experience and, are looking to expand their export capabilities. FedEx PyMEx helps provide choices to this segment, allowing them to become more competitive in the global marketplace.
The SMB market offers the greatest growth potential in the region and the one experts say will help drive economic sustainability. In addition to FedEx PyMEx, the company continues to provide educational sessions to entrepreneurs via organizations such as Endeavor in Sao Paulo during the upcoming Entrepreneurship Week and the Mexican Business Council for International Trade (COMCE in Spanish).
Also, Dell's commitment to providing Brazil's students with skills to compete begins in primary-school classrooms, where the company develops technology solutions and partnerships designed to provide every child with a window to the world. Those technologies include interactive whiteboards, specialized laptops for students and teachers and software that enables specialized curriculum for students and teacher training.
At the university level, Dell develops technologies that support how Brazilian students learn today: round-the-clock and collaboratively, both on and off campus. This approach also helps the country's academic institutions attract the best and brightest faculty and students. Dell actively recruits these graduates to support its growing business in Brazil.
Dell's ultimate goal is to enable the 21st Century Skills today's students, from primary school through higher education, need to ultimately compete in a global economy and workforce. To that end, the company encourages the entrepreneurs to seek innovative ways to grow their businesses through initiatives like its annual Small Business Excellence Award which recognizes SMBs that creatively use technology to better serve customers.
To download the study, please visit www.experience.fedex.com

* 2008 EIU Study: In search of business sustainability: Latin American education and the role of the private sector.
About FedEx Express Latin America & Caribbean
FedEx Express Latin America and Caribbean services more than 50 countries and territories and employs more than 3,400 people committed to total customer satisfaction. FedEx Express LAC has acted as a pillar of growth for the region and continues its commitment through the FedEx PyMEx Membership program, the first initiative to partner with small and medium exporters by offering innovative ways to access the global marketplace.
About FedEx Corp.
FedEx Corp. (NYSE: FDX) provides customers and businesses worldwide with a broad portfolio of transportation, e-commerce and business services. With annual revenues of $34 billion, the company offers integrated business applications through operating companies competing collectively and managed collaboratively, under the respected FedEx brand. Consistently ranked among the world's most admired and trusted employers, FedEx inspires its more than 275,000 team members to remain "absolutely, positively" focused on safety, the highest ethical and professional standards and the needs of their customers and communities. For more information, visit news.fedex.com.
About DELL Inc
Dell's Global Public-sector business serves government, healthcare and educational communities with a common purpose: to develop technology solutions that support public-sector organizations' core missions. That purpose is rooted in a deep understanding of the unique challenges public-sector organizations face and a vision for how technology can help address those challenges. A $15-Billion per year business, Dell Public is the number-one global provider of computer system units to public-sector customers worldwide. The division leads the industry in developing and implementing energy-efficient, highly-secure solutions designed for educational, healthcare and government organizations worldwide.

# # #