Safe Kids and FedEx Express celebrated Brazilian National Traffic Week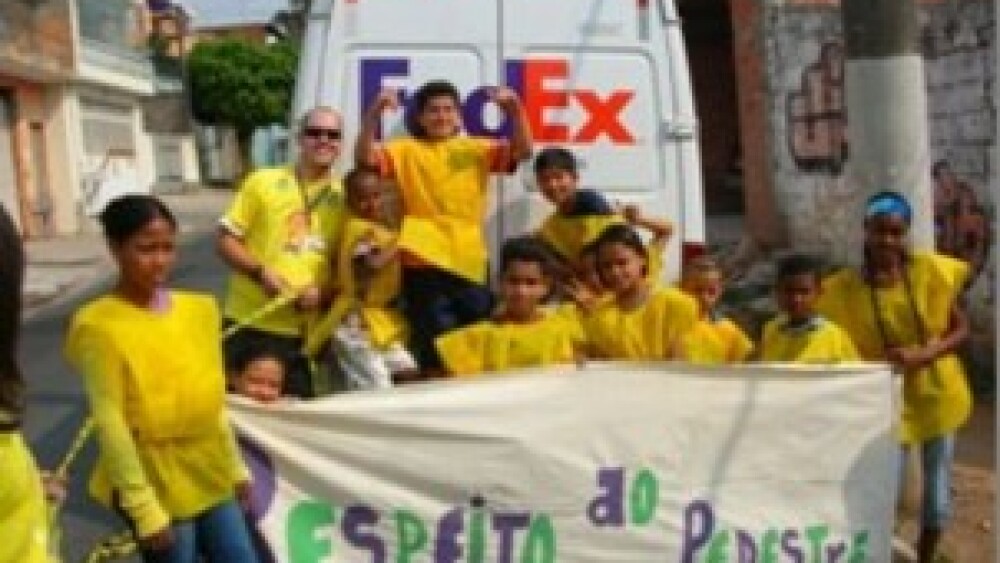 September 18 -25, 2007--This year's theme "Traffic and Youth," was celebrated with four safety walks and the painting of mural/ graffiti walls as part of the program with the young leaders in the community.

Since 2002, FedEx Express Brazil has supported the Safe Kids Program which promotes the prevention of traffic-related accidental injuries to children ages one to 14. FedEx Express Brazil also supports the worldwide "Walk to School Day," which consists of walks throughout Sao Paulo, and the "Graffiti – Art in Transit" project which allows children to paint their vision of traffic in their neighborhood on a wall.