NutraCea, FedEx and Feed The Children Team Up to Provide Food Aid to Families in Need in Brazil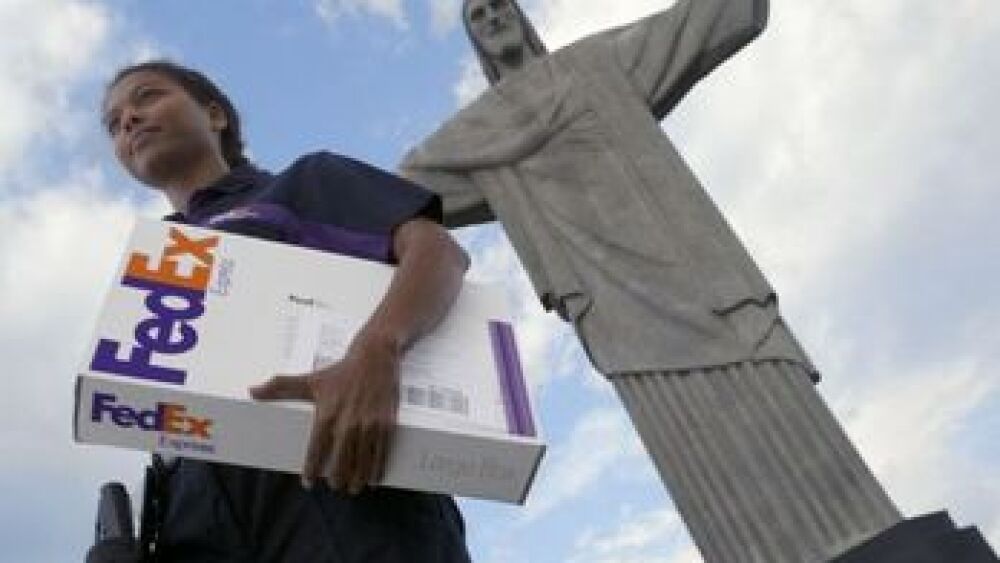 PHOENIX, Jan. 28, 2009—NutraCea (OTCBB: NTRZ), a world leader in stabilized rice bran (SRB) nutrient research and technology, announced today it has teamed up with FedEx Corp. (NYSE: FDX) to provide a concentrated nutritional food supplement made with NutraCea's stabilized rice bran for families in some of the poorest villages outside of Sao Paulo, Brazil.
As part of this collaborative effort, NutraCea is providing approximately 57,000 units of their nutritional food supplement NutraSOlve, a nutrient-rich, high-calorie, ready-to-eat meal to more than 57,000 children and their families.
FedEx Express, a subsidiary of FedEx Corp., is providing the shipping from NutraCea's Sacramento warehouse to Sao Paulo and Feed the Children is distributing the meals to the families through five feeding centers located throughout the city of Sao Paulo, the fourth largest city in the world with more than 21 million. Each of the feeding centers is located in or near a severely impoverished area.
"We are extremely pleased to work directly with FedEx, whose commitment to social responsibility was honored along with NutraCea's at the Corporate Stewardship Awards by the U.S. Chamber of Commerce in Washington DC this past November. We're also glad to have the opportunity to work with Feed the Children again. This organization is led by Larry Jones whose commitment to making a difference in the lives of those less fortunate is his life's mission," said Brad Edson, president and CEO of NutraCea.
"Additionally, we extend gratitude to our partner Herbal Science, who shared the cost with NutraCea of producing the NutraSOLve for this initiative. We are convinced that stabilized rice bran is a food that can positively impact malnutrition throughout the world, and NutraCea, with the collaboration of strategic partners, is focused on addressing this important issue." Edson added.
"FedEx absolutely, positively cares about our global community, and we use our powerful global network to help those in need throughout the world," said Rose Jackson Flenorl, manager, Social Responsibility, FedEx Express. "We are pleased to donate international transportation of NutraCea's NutraSolve for distribution by Feed the Children."
Larry Jones, founder of Feed the Children, said "NutraCea has been a wonderful supporter of our program for several years and it is wonderful to work with partners who are committed to feeding and nourishing children. We sincerely thank them."
About NutraCea

NutraCea is a leader in stabilized rice bran nutrient research and dietary supplement development. Through its wholly owned subsidiary, RiceX, the Company manufactures and distributes products and food ingredients made from rice bran through its proprietary technology and processes. NutraCea has developed intellectual properties to create a range of proprietary product formulations, delivery systems and whole food nutrition products. The Company's proprietary technology enables the creation of food and nutrition products from rice bran, normally an underutilized by-product of standard rice processing. In addition to its whole foods products, NutraCea develops families of health-promoting "nutraceuticals," including natural products intended to provide arthritis relief and to lower cholesterol. More information can be found in the Company's filings with the SEC and at its Web site http://www.NutraCea.com.

About FedEx

FedEx Corp. (NYSE: FDX) provides customers and businesses worldwide with a broad portfolio of transportation, e-commerce and business services. With annual revenues of $39 billion, the company offers integrated business applications through operating companies competing collectively and managed collaboratively, under the respected FedEx brand. Consistently ranked among the world's most admired and trusted employers, FedEx inspires its more than 290,000 employees and contractors to remain "absolutely, positively" focused on safety, the highest ethical and professional standards and the needs of their customers and communities. For more information, visit news.fedex.com.

About Feed the Children

Founded in 1979 by Larry and Frances Jones, Feed The Children is consistently ranked as one of the 10 largest international charities in the U.S., based on private, non-government support. Feed The Children is an international, nonprofit relief organization with headquarters in Oklahoma City, Oklahoma, that delivers food, medicine, clothing and other necessities to individuals, children and families who lack these essentials due to famine, war, poverty or natural disasters. In FY 2006, Feed The Children distributed more than 129 million pounds of food and other essentials to children and their families in all 50 states and internationally, supplementing more than 730,000 meals each day. Since its founding, the organization has reached out to help those in need in 118 countries around the globe. For more information, please visitwww.feedthechildren.org.

Forward Looking Statements

This release contains certain forward-looking statements, including statements regarding providing NutraCea's nutritional food supplementto over 57,000 children and their families who are in need of food. Actual results may differ from those projected due to a number of risks and uncertainties, including, but not limited to the matters specified in the Company's filings with the Securities and Exchange Commission. These statements are made based upon current expectations that are subject to risk and uncertainty. The Company does not undertake to update forward-looking statements in this news release to reflect actual results, changes in assumptions or changes in other factors affecting such forward-looking information. Assumptions and other information that could cause results to differ from those set forth in the forward-looking information can be found in the Company's filings with the Securities and Exchange Commission, including the company's most recent periodic report.