Juan N. Cento Receives First-Ever "Corporate Generosity Leadership Award"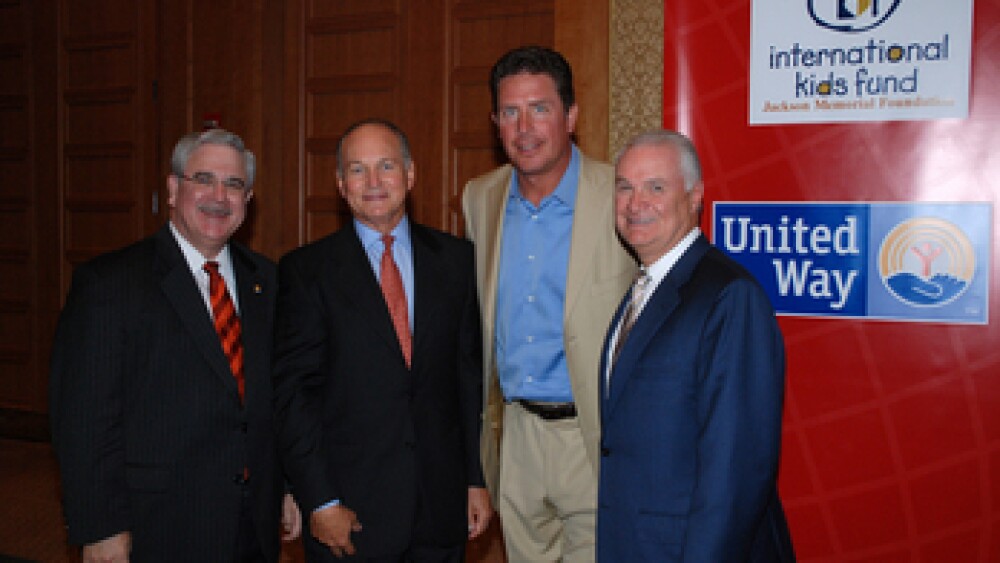 MIAMI, April 30 2008 - The International Kids Fund (IKF), along with United Way of Miami-Dade, honored Juan N. Cento last Wednesday in Miami. The award was created to honor a chief executive officer with a proven track record of generously supporting the Latin American and Caribbean community. IKF, a program dedicated to helping children throughout the world overcome serious illnesses, partnered with the United Way of Miami-Dade to create this special award.

"I am honored to accept this award on behalf of the 290,000 employees and contractors at FedEx, and proud to represent our corporation's commitment and passion for social responsibility," said Cento. "Serving our communities has been a long-standing tradition at FedEx for the past 35 years, not only because it's the right thing to do, but because it makes good business sense for our employees and customers."

About the International Kids Fund (IKF)
The International Kids Fund (IKF) at Holtz Children's Hospital, a program of the Jackson Memorial Foundation, seeks to provide medical care to needy children from around the world who suffer from serious illnesses that cannot be treated in their countries. The fund ensures these children receive the best care possible at Holtz Children's Hospital of the University of Miami/Jackson Memorial Medical Center, one of the nation's premier teaching hospitals. For more information visit www.internationalkidsfund.org or call 1-877-IKF-KIDS.

About United Way of Miami-Dade
United Way is working to advance the common good by creating opportunities for a better life for all. We are focused on improving education, income and health – the building blocks for a good life. Our goal is to create long-lasting changes that prevent problems from happening in the first place. We invest in quality programs, advocate for better policies, engage people in the community and generate resources. We invite you to join us in this work and LIVE UNITED. For more information visit www.unitedwaymiami.org.

FedEx Express Latin America and Caribbean services more than 50 countries and territories, and employs more than 3,400 people committed to total customer satisfaction. FedEx Express LAC has acted as a pillar of growth for the region and continues its commitment through the FedEx PyMEx Membership program, the first initiative to partner with small and medium exporters by offering innovative ways to access the global marketplace.

FedEx Express is the world's largest express transportation company, providing fast and reliable delivery to more than 220 countries and territories. FedEx Express uses a global air-and-ground network to speed delivery of time-sensitive shipments, usually in one to two business days with the delivery time backed by a money-back guarantee.