Juan Cento Outlines The Power of Access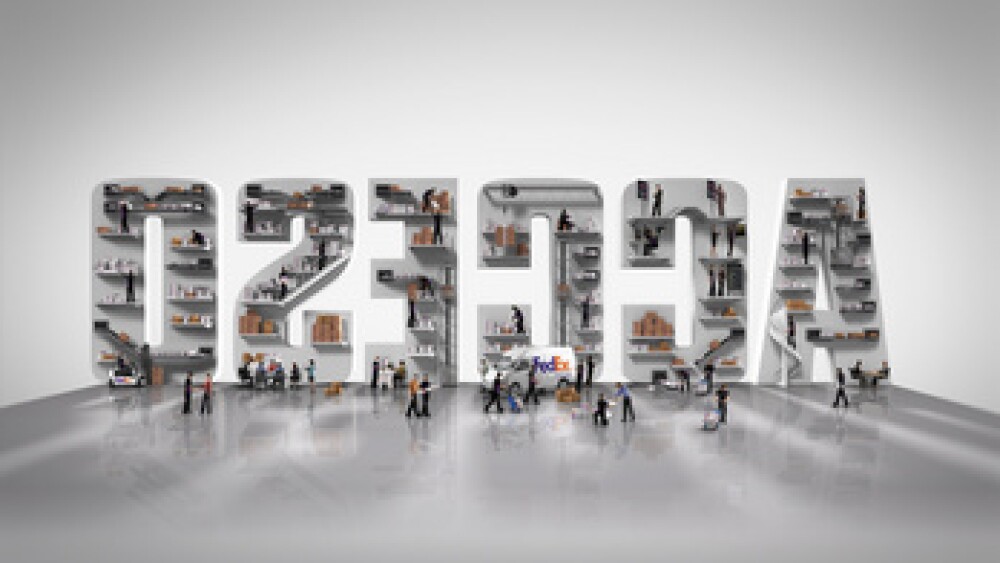 By Juan N. Cento, President of FedEx Express, Latin America and Caribbean Division
The concept of access has always remained elusive: easy to identify, but far more difficult to quantify and measure.
Recently, SRI International, a renowned investigations firm, conducted a study titled "The Power of Access" which not only quantifies the concept of access, but also identifies the benefits access provides for businesses and nations. The report, commissioned by FedEx, also ranks 75 countries according to their access to goods, services and information, through the use of 22 key indicators.
According to SRI International, an individual, business or nation's ability to participate and interact in an increasingly globalized world constitutes the essence of access. The study concludes that access is directly and positively related with commerce, growth, economic stability, reduction in poverty and businesses' operational capacity.
Chile, the highest-scoring Latin American country coming in 32nd place overall, is an example of how an economic infrastructure based on access-friendly policies and openness to international trade result sustained, manageable growth.
Since signing Free Trade Agreements with both the UE in 2002 and the US in 2004, Chile has developed a series of bilateral agreements with other Latin American countries, commercial blocs such as APEC (Asia-Pacific Economic Cooperation) and nations as diverse as South Korea, Singapore and Brunei. The result of these policies is that Chile enjoys access to over half of the world's GDP.
Jamaica, ranked overall as the 49th country on the list and 7th among Latin American and Caribbean countries, is the top ranked country among Caribbean island nations. Jamaica's highly service-oriented economy is centered on tourism, remittances and bauxite/alumina exports. Its main trading partners are the US, accounting for 25.8 percent of Jamaican exports, Canada at 19.3 percent and the UK at 10.7 percent.
For businesses, access to information and technology also implies great benefits. Companies can not only optimize their operation by reducing costs and time-to-market, but also minimize the strategic differences between the different countries in which they operate, resulting in a more stable labor environment.
Coming in at 53rd place in the business category, Jamaican businesses show their greatest strengths in the supply chain strength and growth, though there is room for improvement in their overall market reach and access to innovative technologies.
To the individual, an increase in access means a fundamental change in their lifestyle. Access allows individuals to improve their level of education and raise their expectations as a consumer by exposing them to a wider variety of products. SRI's study identified a measurable, positive relationship between access levels and personal income. Countries which ranked the highest in the study also possessed the highest per-capita incomes. In addition, these countries also make up the list of the world's most efficient economies.
Jamaica is particularly well-ranked when taking into account opportunities for people. Coming in at 39th place overall, Jamaica is the 4th ranked country in Latin America and the Caribbean, excelling specifically in the ability of people to connect to each other, businesses and information: Jamaica is the top-ranked country in the region for connections between people.
FedEx expresses its commitment to improving access for people, businesses and nations by collapsing the physical space and time separating them. The FedEx network encompasses over 220 countries and territories and is characterized for being the first to connect high-prospect emerging markets, as was the case for the first 24 hour delivery route between China and India.
Access is a crucial component of economic, professional and personal growth. Countries, businesses and people who recognize the value of access will see their economies improve. In an increasingly globalized world, the difference between access and isolation will mark the difference between progress and stagnation.
The access ranking for Latin American and Caribbean countries was as follows:
| | |
| --- | --- |
| Chile (32) | Colombia (61) |
| Uruguay (42) | Venezuela (62) |
| Argentina (43) | República Dominicana (63) |
| México (45) | Perú (64) |
| Brasil (47) | Bolivia (66) |
| El Salvador (48) | Paraguay (68) |
| Jamaica (49) | Honduras (69) |
| Panama (50) | Guatemala (70) |
| Trinidad y Tobago (55) | Ecuador (71) |
| Costa Rica (57) | Nicaragua (72) |