FedEx to Discuss Role of Education In Latin American Entrepreneurship During World Economic Forum in Rio de Janeiro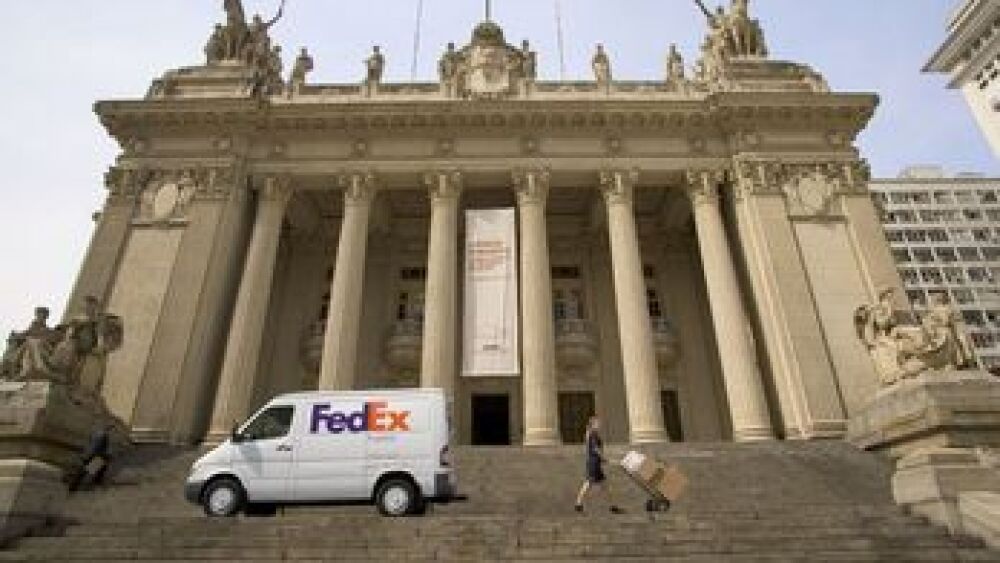 SAO PAULO, Brazil, April 14, 2009 –An advocate of education as an essential factor in the region's sustainability, FedEx Express, a subsidiary of FedEx Corp. (NYSE: FDX) and the world's largest express transportation company, announced today that it will participate in the World Economic Forum (WEF) April 14-16 in Rio de Janeiro.
As a key provider of global market access to small and medium businesses, FedEx will leverage its experience counseling FedEx PyMEx program members to offer insights into the "Implications of the Global Economic Crisis for Latin America," and how education and innovation are vital to the region's future.
"Businesses must prepare to face the current economic climate. We understand that they will effectively grow in an environment that empowers them, with tools that not only allow them to survive, but which facilitate full-fledged global involvement," says Carlos Ienne, managing director of the FedEx Mercosur region, who will be one of the main business leaders discussing how to deal with the crisis. Ienne will participate in the "Values and Skills to Unlock Entrepreneurial Capabilities" panel scheduled for April 16 at 2 p.m.
"FedEx believes that entrepreneurship can become an integral part of the formal education process from an early stage," said Ienne. The panel will discuss this and other issues under the umbrella of how public policy can drive sustainable growth in the region.
Private Sector: Sharing Expertise
The importance of private sector involvement in education and how it impacts entrepreneurship in Latin American countries is not new to FedEx. In 2008, the company commissioned the study "In Search of Business Sustainability: Latin American Education and the Role of the Private Sector," developed by the Economist Intelligence Unit (EIU), run by the UK-based magazine, The Economist.
The study shows that without educational investment in workforce, Latin American companies will face difficulties competing at a global level. "Businesses urgently need to train their workforce to compete with emerging countries like India and China. For example, on average, a mobile phone production line in São Paulo produces 60 percent fewer cell phones than a South Korean manufacturing plant. We need to equip our labor force to gain productionefficiency," says Ienne.
The study also reports that by investing in intellectual capital, Latin American companies make a major contribution towards training professionals and boosting economic growth in Brazil. The EIU forecasts Brazil's GDP to grow between 3 and 4 percent annually over the next three years, while China and India are forecast to grow 8 to 9 percent a year. These numbers show that Brazil has great growth potential and that is why a highly-skilled workforce will contribute to make it more competitive globally.
The ABCs of Education
The Economic Commission for Latin America and the Caribbean (ECLAC) reports that of the 93 percent of children in the region who start basic education, only 62 percent complete basic education through high school.
To help address this situation, FedEx is investing in educational programs at three levels: within the company, offering specific benefits to educate staff; within the community, supporting institutions such as Junior Achievement São Paulo, Criança Segura Safe Kids Brazil and book drives for kids like FedEx Entrega; and among customers, with programs like the FedEx PyMEx program to support small and medium-size businesses (SMBs) in their efforts to reach new markets.
FedEx PyMEx is the first custom program by a transportation company designed to support SMBs in Latin America access the global marketplace. Launched in Brazil in 2005, FedEx PyMEx focuses mainly on resources and educational seminars that offer small and medium business entrepreneurs practical and theoretical information on global trade logistics.
"In South America, there are approximately 13 SMBs to every major company and they generate 50 percent of the jobs regionally. The program assists these entrepreneurs to effectively leverage opportunities to compete with other trade blocks," Ienne said.
About FedEx Express Latin American and the Caribbean
The FedEx Express Latin American and Caribbean division services more than 50 countries and territories throughout Latin America and the Caribbean and employs more than 3,400 people committed to total customer satisfaction each business day. FedEx Express LAC has acted as a pillar of growth for the region and continues its commitment through the FedEx PyMEx program, the first initiative to partner with small and medium exporters by offering innovative ways to access the global marketplace.
About FedEx Corp.
FedEx Corp. (NYSE: FDX) provides customers and businesses worldwide with a broad portfolio of transportation, e-commerce and business services. With annual revenues of $39 billion, the company offers integrated business applications through operating companies competing collectively and managed collaboratively, under the respected FedEx brand. Consistently ranked among the world's most admired and trusted employers, FedEx inspires its more than 290,000 team members to remain "absolutely, positively" focused on safety, the highest ethical and professional standards and the needs of their customers and communities. For further information visit news.fedex.com.