FedEx Is Carrier of Choice for Latin American Consumers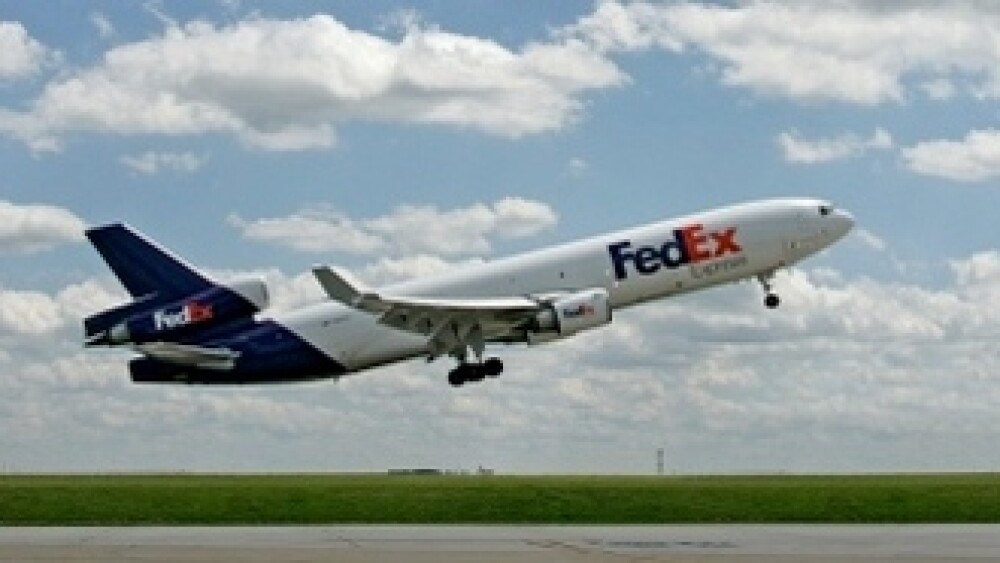 MIAMI, April 12, 2007 – FedEx Express, the world's largest express transportation and global logistics solution provider, is at the top of Latin American consumers' minds, says a recent report from InfoAmericas, a leading market intelligence and strategic consulting firm for the region.

In a recently conducted independent survey of InfoAmericas' Latin American Panel of Logistics Experts, 41 percent of survey participants identified FedEx as the first carrier to come to mind, a clear 13 percent over its closest competitor. FedEx was also selected as the carrier of choice for shipments between Latin America and the US , the region's largest trade lane, by 32 percent of those surveyed, a 5 percent advantage over the competition.

In addition, FedEx took second place when participants were asked about Latin America to Europe trade lanes, then took first place once again, when participants were asked about shipments to and from the Asia-Pacific region.

"It's clear from this study that FedEx is at the top of consumers' minds in the Latin American and Caribbean region. Not only does FedEx boast the strongest overall brand recognition, we also have the highest capture rates and lowest industry churn rate of anyone in the region," said Mike Murkowski, Vice President of Marketing, Customer Service, Technology and Experience for FedEx Express LAC. "This is a direct result of our commitment to Latin America and the Caribbean , of giving customers outstanding, memorable experiences, and it is a position we intend to strengthen further."

From a comparative industry standpoint, FedEx lays claim to the lowest churn rate in the region. "A high churn rate means that you are losing a lot of customers within a specific period of time. FedEx was the one integrator that lost the least amount of business," explained John Price, President of InfoAmericas. In addition, 25 percent of respondents indicated they had increased their business with FedEx, giving it the highest capture rates for the industry in the region.

Looking toward the future, respondents were asked which carrier they planned to increase business with. Twenty percent once again singled out FedEx, 4 percent over its closest competitor.

In closing, Price commented that "the responses from our panel of Logistics Experts indicate that FedEx seems to be poised to gain market share in the major Latin America trade lanes at the cost of its competitors. FedEx is also top-of-mind in both awareness and quality in the leading trade lanes."

About FedEx Express

FedEx Express is the world's largest express transportation company, providing fast and reliable delivery to every U.S. address and to more than 220 countries and territories. FedEx Express uses a global air-and-ground network to speed delivery of time-sensitive shipments, by a definite time and date with a money-back guarantee.

FedEx Express Latin America & Caribbean Division services more than 50 countries and territories throughout Latin America and the Caribbean and employs more than 3,400 people committed to total customer satisfaction each business day.

About InfoAmericas

InfoAmericas is the leading business intelligence firm for research and market strategy in Latin America . The firm is based in Miami and covers all of Latin America and the Caribbean through regional offices in Mexico and Brazil . InfoAmericas combines region expertise with industry-specific knowledge in the Financial Services, Consumer Goods, Industrial and Transportation industries. Clients include the most seasoned multinationals operating in Latin America . For more information on InfoAmericas please log on to www.infoamericas.com.