FedEx Forecasts Record Volume This Holiday Season
More than 80 Percent of Latin Americans Buy Online from the U.S.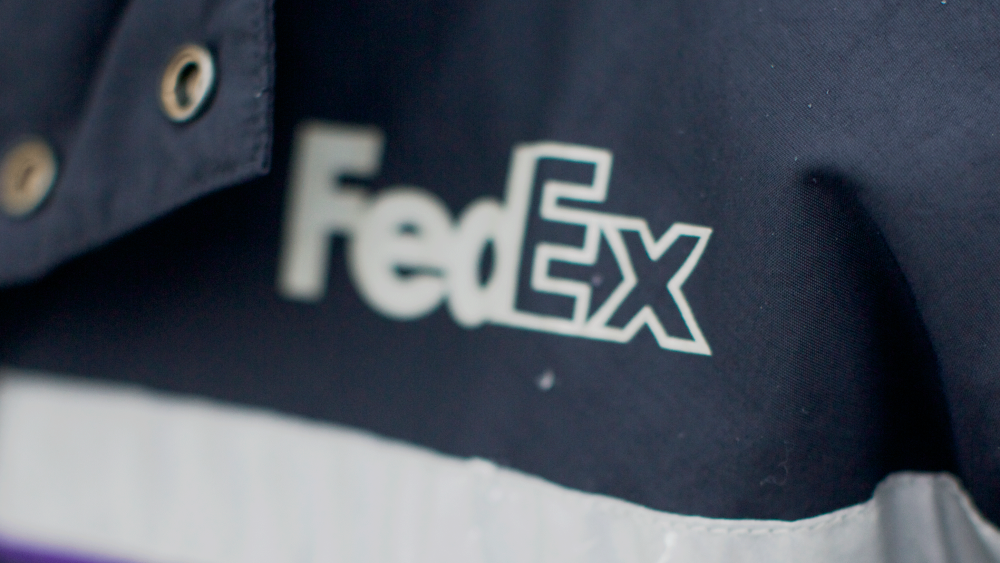 MIAMI, Nov. 4, 2015—FedEx Corp. (NYSE: FDX) predicts it will move a record-breaking 317 million shipments between Black Friday[1] and Christmas Eve. This forecast marks a 12.4 percent increase in year-over-year seasonal volume. A recent study, "Seizing The Cross-Border Opportunity"[2], conducted to better understand global purchasing behavior in cross-border e-commerce, found that 81 percent of Latin American consumers make online purchases of physical products from the U.S., 21 percent higher than the global average.
The season, which includes one more day than last year, is expected to be bolstered by three volume spikes, including Cyber Monday[3] and the first two Mondays in December, in which the company expects to move more than double its average daily volume.
"FedEx expects to see a record number of shipments move through our global network between Black Friday and Christmas Eve," said Frederick W. Smith, CEO of FedEx Corp. "The shift in consumer shopping patterns, fueled by the rise of e-commerce, continues to drive our volume. Our strategic investments, unmatched flexible global network, and more than 325,000 dedicated team members around the world are ready to help the holidays arrive again this year."

"In Latin America and Caribbean (LAC) consumers take full advantage of the e-commerce offer of the U.S., especially during this time of the year," said Juan N. Cento, regional president, FedEx Express Latin America and Caribbean division. "At FedEx, we focus our efforts year-round to anticipate volumes and provide consumers with the most innovative shipping solutions needed to get e-commerce cross-border shipments to their final destination on time and in good condition."
Gearing up for the Holiday Season
FedEx has taken several measures to prepare for the busy Peak season.



The company has continued its strategic investment in network growth and capacity.




FedEx Express has enhanced the capabilities of its global network through a fleet modernization program that saw 30 more reliable and efficient aircraft added over the past year (2 B777Fs, 18 B767Fs and 10 B757Fs).

FedEx Express added Enhanced Vision Systems to 250 aircraft, which will greatly improve pilots' ability to land in low visibility conditions and mitigate potential weather delays. The company is the only U.S. carrier with FAA[8] approval to use the technology as low as 100 feet on instrument approaches.

FedEx Express is modernizing its ground fleet by adding over 7,000 new, fuel-efficient vehicles in fiscal years 2015 and 2016 combined.

FedEx Express will run expanded operations with additional hub sorts based on customer needs.

FedEx is adding more than 55,000 positions throughout its network to help the holidays arrive this year. This includes package handlers, drivers and other support positions.
About FedEx Express Latin America and Caribbean Division
FedEx Express Latin America and Caribbean serves more than 50 countries and territories and employs more than 19,000 people committed to total customer satisfaction. FedEx Express LAC offers a broad portfolio of transportation and logistics solutions, acting as a pillar of growth for the region, and continues its commitment to small, medium and large exporters by offering innovative ways to access the global marketplace.
[1] Black Friday is the Friday following Thanksgiving Day in the U.S. For the last decade, it has been regarded as the beginning of the Christmas shopping season. Most major retailers open very early (and more recently during overnight hours) and offer promotional sales.
[2] A commissioned study conducted by Forrester Consulting on behalf of FedEx, August 2014
[3] Cyber Monday is a marketing term for the Monday after the Thanksgiving holiday in the U.S. On this day, many online retailers offer promotional sales.
[4] E-commerce experiences growth in Brazil through cross border sales. Web. 11 February 2015.
< http://www.paymentscardsandmobile.com/e-commerce-experiences-growth-brazil-cross-border-sales/>
[5] The e-retail opportunity in Mexico. Web. 30 December 2014. <https://www.internetretailer.com/2014/12/30/e-retail-opportunity-mexico>
[6] E-Commerce Payments Landscape Colombia 2014 Report. Web. 2014. <http://www.payvision.com/infographic-online-shopping-cross-border-ecommerce-Colombia-2014>
[7] "Seizing The Cross-Border Opportunity", a FedEx commissioned Forrester Consulting study, August 2014
[8] Federal Aviation Administration (FAA) is the national aviation authority of the U.S.