FedEx Express Expands Retail Network in San Luis Potosi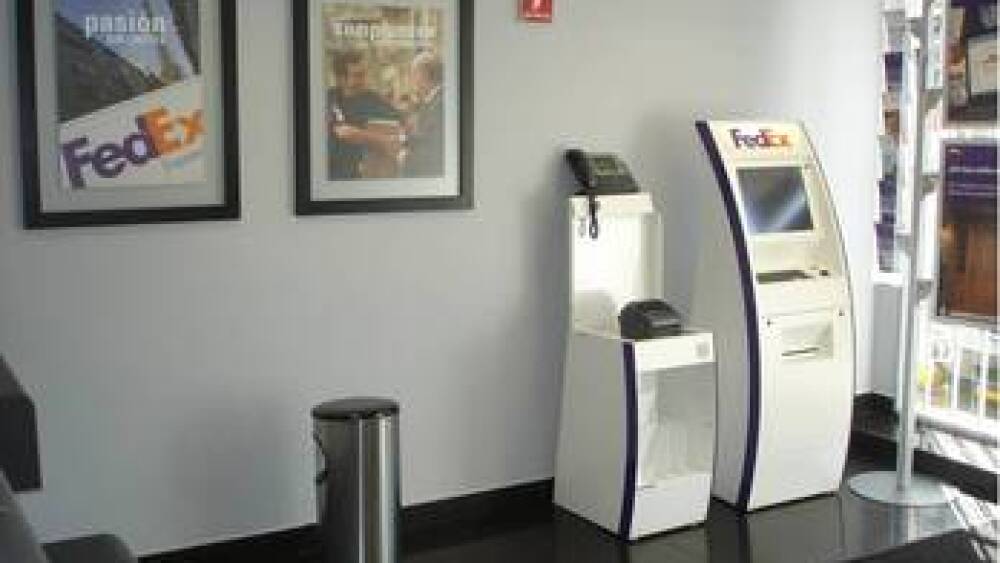 SAN LUIS POTOSI, April 14th, 2009—FedEx Express, a subsidiary of FedEx Corp. (NYSE: FDX) and the world's largest express transportation company, announced the expansion of its FedEx World Service Centers® (WSCs) with the opening of a new center in San Luis Potosí. The new FedEx WSC is a result of the demand for FedEx Express Nacional, the recently-launched express service that serves all 32 Mexican states.

The new World Service Center in San Luis Potosí, located in Plaza Tangamanga, Manuel J. Clouthier Ave. #229, local 29, is open Monday through Friday from 9 a.m. to 7 p.m., and Saturdays from 9 a.m. to 2 p.m. FedEx WSCs offer customers personalized attention and provide the following national and international services:


FedEx Express Nacional 10:30 AM (FedEx Priority Overnight®): Next-business-day delivery in Mexico for documents and parcels weighing up to 68 kg, by 10:30 a.m.

FedEx Express Nacional Día Siguiente (FedEx Standard Overnight®): Next-business-day delivery in Mexico by the end of the business day. Also for packages weighing up to 68 kg.

FedEx International Priority®: Delivery of packages up to 68 kg in one to three working days to more than 220 countries and territories worldwide.

FedEx International First®: Delivery for time-sensitive packages that weigh 68kg or less to the U.S. and main cities in Europe.

Saturday Service: Delivery of packages that need to reach recipients on Saturdays.

Hold at FedEx Location: Delivery of shipments to FedEx World Service Centers for pick-up by recipients.
The new FedEx WSC also offers an innovative automated shipping service that helps improve the customer experience by streamlining the shipping and tracking process. The automated system is user-friendly and provides customers with a step-by-step guide including a scale, touch screen monitor and printer to help expedite shipping. If customers have any questions, a FedEx Service Agent will be there to assist them.
The opening of the new FedEx WSC reinforces the Company's commitment to investing in the economic development of the country. In addition to this new FedEx WSC in San Luis Potosi, FedEx recently relocated a WSC from Industrias Avenue to Del Siglo Avenue #260, Second Section plot 3, Apple "D".
The new location brings the total number of FedEx WSCs in Mexico to 35 in addition to the 326 FedEx® Authorized Ship Center Locations (FASC) across the country.
About FedEx Express Latin America & Caribbean
FedEx Express Latin America and Caribbean services more than 50 countries and territories and employs more than 3,400 people committed to total customer satisfaction. FedEx Express LAC has acted as a pillar of growth for the region and continues its commitment through the FedEx PyMEx Membership program, the first initiative to partner with small and medium exporters by offering innovative ways to access the global marketplace.
About FedEx Express
FedEx Corp. (NYSE: FDX) provides customers and businesses worldwide with a broad portfolio of transportation, e-commerce and business services. With annual revenues of $38 billion, the company offers integrated business applications through operating companies competing collectively and managed collaboratively, under the respected FedEx brand. Consistently ranked among the world's most admired and trusted employers, FedEx inspires its more than 290,000 team members to remain "absolutely, positively" focused on safety, the highest ethical and professional standards and the needs of their customers and communities. For more information, visit news.fedex.com.