FedEx Express: Colombian Fashion Industry and Designers Strategic Supporter
FedEx Express participates in the 30th edition of Colombiamoda, where Colombian creativity connects with possibilities around the world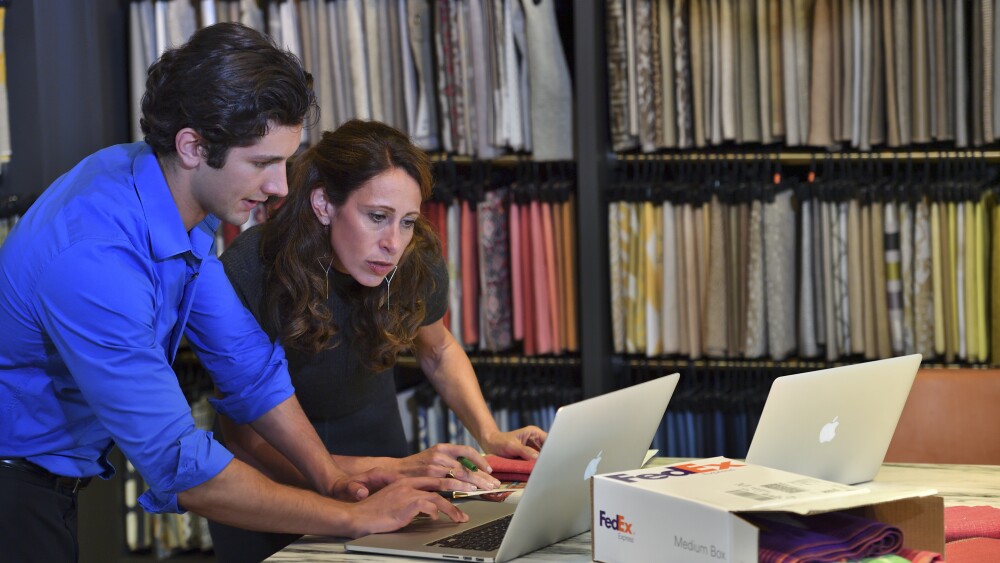 MEDELLIN, COLOMBIA, July 23, 2019 – FedEx Express (FedEx), a subsidiary of FedEx Corp. (NYSE: FDX) and the world's largest express transportation company, announced its participation in the country's biggest fashion event, ColombiaModa 2019. The company is participating for the second consecutive year to support the growth of the local fashion industry. FedEx Express, in collaboration with ProColombia and Inexmoda, will launch UNIQUE "Sello de Autor", an exclusive showroom intended to provide visibility and recognition to eight up-and-coming Colombian designers. The platform provides an opportunity for the eight budding creators to showcase their talent and the potential of their brands to international buyers.
"FedEx Express has been present in Colombia for more than 25 years, with operations in 12 major cities across the country. The alliance between FedEx Express, ProColombia and Inexmoda demonstrates our commitment to supporting the flourishing fashion industry in Colombia and to help designers, companies and businesses around the country to expand their market," said Juan N. Cento, president of FedEx Express for Latin America and the Caribbean. "Our new flight from Miami to the two main cities in the country indicates our commitment to new market growth for Colombian companies."
According to the National Association of Businessmen of Colombia (ANDI), the Colombian textile and clothing sector represents 8.2% of the country's industrial GDP, 21% of Colombian industrial employment and 9% of manufacturing exports. In 2018, it generated $5 billion dollars in sales, $4.5 billion dollars of production and more than 550,000 jobs. As a result, national and international investments are vital to this sector. FedEx Express is a strategic ally for the fashion industry in Colombia and local designers, helping them continue to grow and increase their competitiveness, as well as strengthening the Colombian economy.
Important markets associated with fashion, such as textiles, are among the most benefited by FedEx Express. The company has developed strategic collaborations with a wide variety of national ventures, including major swimwear and accessories brands that have been able to expand their business and global appeal through their ability to have their products reach new markets reliably and efficiently. In addition, FedEx Express has a global ecosystem for e-commerce, including competencies that go beyond transportation services, that help to satisfy the dynamic needs of fashion industry customers and businesses, enhancing their future capabilities.
FedEx Express plays an important role in the growth strategy of Colombian businesses, regardless of their size. For this reason, in addition to partnering with Inexmoda, on July 2, FedEx Express launched a new Miami - Bogota - Medellin - Miami route that operates six times a week. This connects Colombian producing and exporting companies to new possibilities, and provides customers with important benefits, including an improved operational network, expanded opportunities and improved transit times on specific lanes.
###

About FedEx Express
FedEx Express Latin America and Caribbean serves more than 50 countries and territories and employs more than 26,000 people committed to total customer satisfaction. FedEx Express LAC offers a broad portfolio of transportation and logistics solutions, acting as a pillar of growth for the region, and continues its commitment to small, medium and large exporters by offering innovative ways to access the global marketplace.
About FedEx Corp.
FedEx Corp. (NYSE: FDX) provides customers and businesses worldwide with a broad portfolio of transportation, e-commerce and business services. With annual revenues of $70 billion, the company offers integrated business solutions through operating companies competing collectively and managed collaboratively, under the respected FedEx brand. Consistently ranked among the world's most admired and trusted employers, FedEx inspires its more than 450,000 team members to remain focused on safety, the highest ethical and professional standards and the needs of their customers and communities. To learn more about how FedEx connects people and possibilities around the world, please visit about.fedex.com.