FedEx Expands Cross-Border Solutions to Facilitate Trade along Mexico-U.S. Border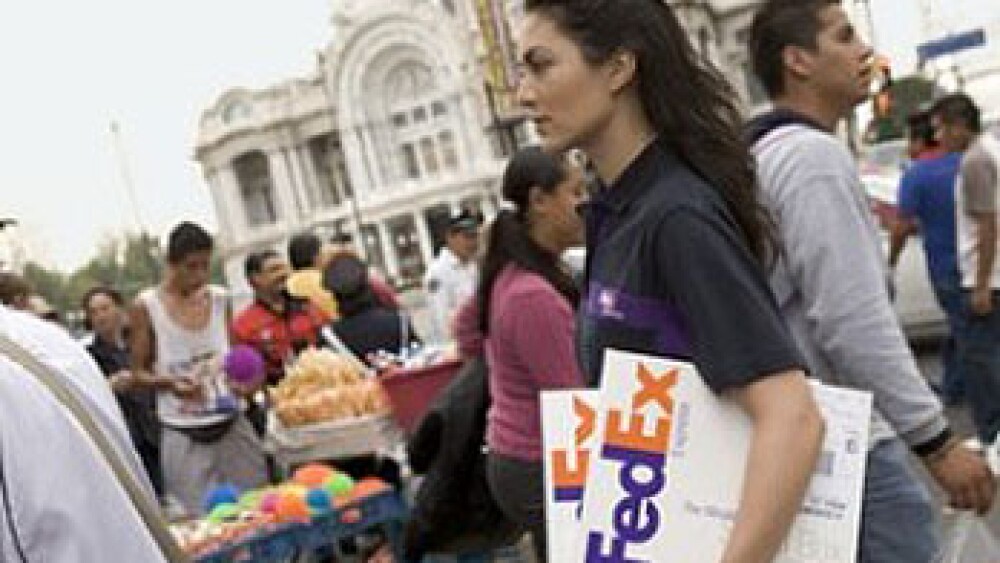 FedEx Corporation (NYSE: FDX) announced today the expansion of the FedEx Transborder Distribution service for cross-border trade between Mexico and the U.S. The enhanced solution provides importers and exporters with a portfolio of FedEx services designed to simplify cross-border trade and help their businesses flourish. This expansion includes the recent opening of two border facilities " one in Ciudad Juarez, Mexico, the other in El Paso, Texas " to help facilitate the flow of goods.
With this expanded cross-border solution, FedEx looks to simplify the supply chain process by managing the transportation, brokerage and distribution of shipments that cross the Mexico-U.S. border on a regular basis, said Ed Clark, chief executive officer and president of FedEx Trade Networks. The vision is to create a single point of contact to facilitate the efficiency of the entire process.

This expanded solution will also help FedEx work hand-in-hand with maquilas and companies utilizing maquilas (or other duty-deferral programs) as part of their supply chain, so they can benefit from a simplified shipping and customs clearance process managed entirely by FedEx.

The FedEx companies have significant expertise with maquila operations and the procedures to remain in compliance with Customs regulations in the U.S. and Mexico. The expanded solution includes the following benefits for customers:


FedEx can move cargo directly from point of origin to maquilas in Mexico, and from the maquilas to distribution centers or end users in the U.S. based on a companys factory production needs " managing the entire process, including the required Mexican export documentation.

FedEx tools and automation support to provide online shipment visibility so customers can efficiently manage their supply chain operations.

Consolidated invoicing or split billing options.

Comprehensive brokerage solutions.

In addition to the Mexico-U.S. border-crossing services provided through FedEx Transborder Distribution, FedEx can facilitate cargo movement from Asia or Europe into the U.S., across the border into Mexico to the maquila, and back to the U.S. for final distribution. With FedEx Transborder Distribution and its expanded services, a cargo shipment from a maquila or other duty-deferral programs in Mexico can arrive in the U.S. in as little as one to five days, depending on the origin and final destination.
We want to make trade easier for our customers in Mexico and the U.S. so that both countries can capitalize on the benefits of the North American Free Trade Agreement (NAFTA), said Juan N. Cento, president for FedEx Express, Latin America and Caribbean Division.

Thanks to NAFTA, direct foreign investment to Mexican maquila exporters totaled nearly $25 billion between 1994 and 2005, Cento said. This is equivalent to 13.3% of the total direct foreign investment and contributes significantly to diversifying and integrating Mexicos production industries. We are confident that the expansion of this service will contribute to even more growth and allow us to act as the leading provider of cross-border solutions and overall strategic support to the area.

About FedEx Corp.
FedEx Corp. (NYSE: FDX) provides customers and businesses worldwide with a broad portfolio of transportation, e-commerce and business services. With annual revenues of $35 billion, the company offers integrated business applications through operating companies competing collectively and managed collaboratively, under the respected FedEx brand. Consistently ranked among the world's most admired and trusted employers, FedEx inspires its more than 280,000 employees and contractors to remain "absolutely, positively" focused on safety, the highest ethical and professional standards and the needs of their customers and communities. For more information, visit news.van.fedex.com.