How Consumers Shop Cross-Border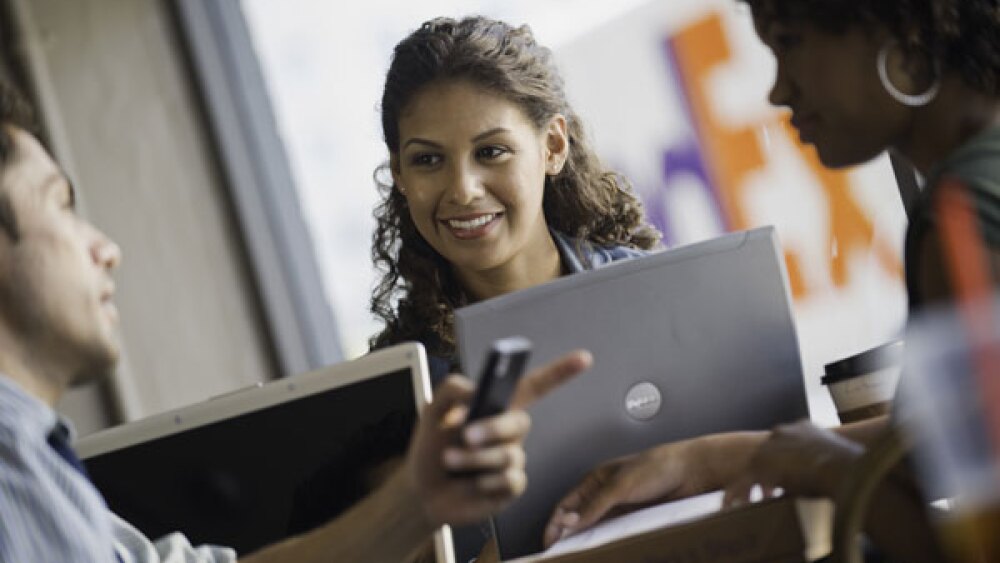 New Study on Trends in Global Online Shopping Offers Insights on Opportunity for Small and Medium Merchants To Conquer Cross-Border Territory Online
MIAMI, February 9, 2015 – Results from a new study commissioned by FedEx (NYSE: FDX) and conducted by Forrester Consulting on the priorities and preferences of global online shoppers indicate how truly global online shopping has become. With worldwide online buying behavior currently representing more than $1 trillion in sales per year and forecasted to nearly double in the next four years, according to Forrester Research data, the findings are revealing.
The study, "Seizing The Cross-Border Opportunity,"* conducted to better understand global purchasing behavior in cross-border e-commerce, found that in the Latin American and Caribbean (LAC) region, 64 percent of consumers who buy online regularly make between 10 and 50 percent of their monthly purchases for items online. Among the most popular purchases around the world and in the LAC region are clothing and apparel, along with books and cosmetics.
The findings show that LAC e-shopping trends are largely influenced by the region's craving for U.S. online merchants' products and their accessibility to them via online and mobile channels. Additionally, LAC consumers show higher esteem than the global average for small and medium enterprises (SMEs) when sourcing products to buy online. The study also found a significant part of e-commerce involves cross-border shipments.
For the study, researchers surveyed more than 9,000 respondents in 17 countries and territories, including Mexico, Brazil, Colombia and Puerto Rico in LAC, as well as conducted interviews with small and medium businesses with cross-border operations.
LAC RESULTS HIGHLIGHTS:


81 percent of LAC consumers make online physical purchases from the U.S., 21 percent higher than the global average.


LAC consumers like buying products from small and medium merchants online – The top supporters are from Colombia where 62 percent of those surveyed stated that they like supporting small- and medium-size online merchants.


Online marketing is highly effective in reaching LAC online shoppers with 48 percent of LAC consumers discovering online merchants through online advertising – higher than the global average of 39 percent.


Mobile devices are a viable method for LAC consumers to make online purchases, with 69 percent of LAC consumers making some of their online physical purchases via mobile devices – higher than the global average of 58 percent. Of those LAC consumers who make online physical purchases via mobile devices, 91 percent have used them to make purchases outside their country of residence – higher than the global average of 87 percent.


The availability of preferred delivery options is an influential factor in making a cross-border online purchase, with 62 percent of surveyed consumers in agreement with that statement.
"These findings reveal the opportunity that exists for small and mid-size businesses to enter the global commerce play by means of online and mobile platforms, and highlight how they can take full advantage of regional differences to expand their business beyond their borders," says D.J. Miller, vice president of Marketing, Customer Service and Retail for FedEx Express, Latin America and Caribbean Division.
Mexican consumers are the highest spenders online as compared to their LAC counterparts. Sixty-one (61) percent of Mexican consumers who purchase online spend $101 or more annually online, more than Puerto Ricans (17 percent) and Colombians (29 percent), and moderately more than Brazilians (56 percent). In the case of Mexico, high shipping costs are a concern when considering SMEs for online purchases.
Credit/debit cards are the preferred payment method when making an online purchase in Brazil, much higher than the other LAC countries surveyed, with 71 percent of respondents in Brazil preferring this method versus 56 percent in Colombia, 47 percent in Mexico and 44 percent in Puerto Rico. Also, the inability to track packages is a deterrent to Brazil consumers considering SMEs for online purchases, with 44 percent of Brazilian consumers feeling concerned about package tracking, as opposed to Puerto Rico (34 percent), Mexico (17 percent) and Colombia (28 percent).
In Colombia, catalogs are a popular way of discovering online merchants, much more so than any other LAC country surveyed. SMEs are also highly regarded by those surveyed - with 62 percent of Colombian consumers who make online purchases of physical items online say they like to support SMEs, as opposed to Puerto Ricans (46 percent), Mexicans (38 percent) and Brazilians (41 percent).
Puerto Rico online consumers are more likely to make cross-border online purchases than their LAC counterparts. In fact, ninety-nine (99) percent of Puerto Ricans make purchases of physical products online outside of their country; ninety (90) percent of them buy their products from U.S. online merchants. Puerto Ricans are mostly concerned about transaction security/fraud and damaged products when considering their online purchase abroad.
GLOBAL RESULTS HIGHLIGHTS:


Primary online shopping destinations are the U.S., China and the U.K. While shoppers indicated buying cross-border from all 17 international markets included in the study, the U.S., China and the U.K. were the top three exporters of online purchases.


Cross-border shoppers prefer to purchase from well-known major multi-brand retailers and global online marketplaces. In fact, the majority of respondents in every country surveyed ranked major multi-brand online retailers or marketplaces as their first choice out of five business types for cross-border purchases. The findings indicate that an effective way for SME retailers to enter the global arena is through online marketplaces.


Duties and taxes curb cross-border activity. While shipping cost and delivery time are top of mind with shoppers, 35 percent of global respondents cited high duties/taxes as a concern for cross-border shopping with the most significant numbers coming from Canada – 62 percent of Canadians believe duties and taxes are an issue – higher than any other country. Germany and Brazil tied for the second highest level of concern at 48 percent. The impact of duties and taxes is even more pronounced when the researchers explored raising the duty threshold. Fifty-six (56) percent of global respondents would increase their cross-border shopping if purchases under (equivalent to) $200 USD were duty free. How much would they up their spending? Global respondents estimate increases ranging from 26 to 75
"The results of this study on global trends suggest that simplifying regulations just by harmonizing duty free limits across the globe could result in significantly more cross-border trade, benefitting consumers and businesses around the world," said David Cunningham, chief operating officer and president, International, FedEx Express.
In a world of globalized shopping, cross-border online trade seems destined to expand exponentially, benefitting small and mid-size businesses and consumers with exciting and expanding opportunities. Whether the customers find retailers through word of mouth, search engines, or ads, the best results will no doubt come from a logistics provider with global network expertise that can help online businesses go global from Day One.
About the Research Study
Forrester Consulting conducted an online survey in September 2014 of 9,006 global online consumers and interviewed 34 small and medium size businesses with international e-commerce
operations in Australia, Brazil, Canada, China, Colombia, France, Germany, Hong Kong, India, Italy, Japan, Mexico, Puerto Rico, Singapore, South Korea, the UK, and the US to evaluate the current attitudes toward and experiences with cross-border shopping and order fulfillment, including the challenges and concerns faced by both groups in expanding these practices. Consumer survey participants included those aged 18 or older who have ordered a physical item shipped to themselves or another recipient over the internet within the past 12 months. Small and medium-size business interviewees were asked about the factors leading to their decisions to start an international e-commerce business, their experiences and challenges with fulfilling such orders, and the factors that may enable them to expand this practice. The study took place between July and September 2014.
---
* "Seizing The Cross-Border Opportunity," a commissioned study conducted by Forrester Consulting on behalf of FedEx, December 2014 To read: urls tbd
** A commissioned survey conducted by Forrester Consulting on behalf of FedEx, August 2014