FedEx Becomes Main Sponsor of the UEFA Europa League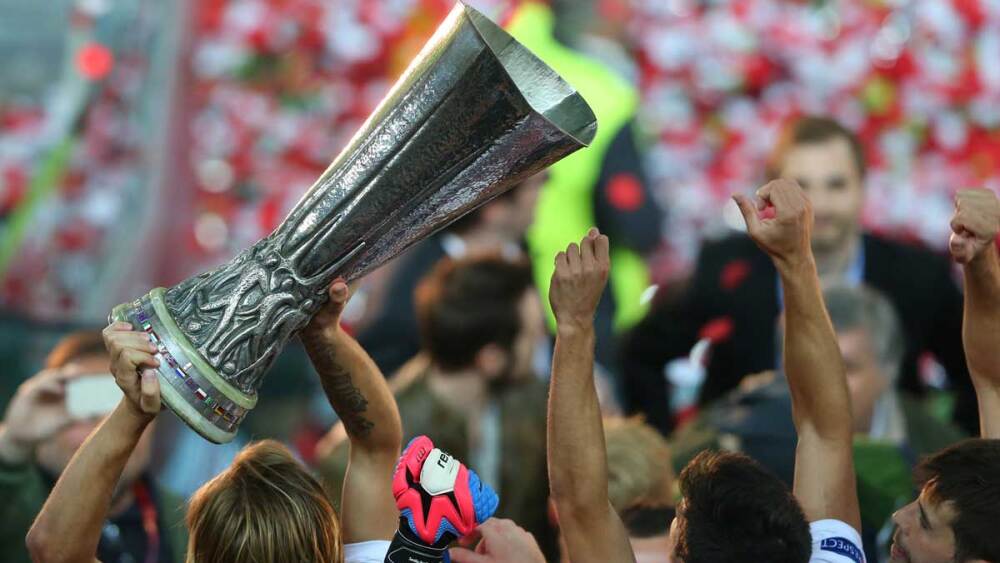 MIAMI, May 19, 2015—FedEx Corp. (NYSE: FDX) and the Union of European Football Associations (UEFA) have signed a three-season agreement in which FedEx will take the Main Sponsor position in the UEFA Europa League. The sponsorship will commence with the start of the 2015/2016 season and will extend for three seasons through to 2017/2018. A major European cup competition, the UEFA Europa League spans 192 teams across 54 European nations, which aligns with FedEx presence and network in the region.
"The UEFA Europa League competition is watched by fans all over the world, including Latin America where the passion for soccer is so fervently engrained in the region's culture; therefore, this sponsorship is a great opportunity for FedEx," said Donald J. Miller, vice president of Marketing, Customer Service and Retail for FedEx Express Latin America and the Caribbean (LAC). "With it we will be able to share our commitment to connecting people and possibilities throughout all of our markets."
All games of the UEFA Europa League will be broadcast on ESPN and FOX Sports; both channels will broadcast the semi-final and final games.
Passion, inspiration and performance will be key themes across all marketing activation and will be reinforced through pitch side, stadium and press conference branding. The sponsorship also extends into UEFA's digital channels across desktop and mobile platforms. In addition, FedEx will deliver the trophy to the stadium for the final, where it will be hand-delivered to a UEFA delegate before making the journey to pitch side.
The sponsorship builds on the extensive history FedEx has of sports partnerships, including sponsorship of the ATP World Tour, 2014 Ryder Cup, PGA TOUR, and NFL.
"We welcome FedEx into the UEFA sponsor partner family, and we are looking forward to collaborating together throughout the duration of the sponsorship. It is very suitable to have a global brand such as FedEx securing the Main Partner sponsorship for the tournament's new commercial concept" said Guy-Laurent Epstein, marketing director of UEFA Events SA.
The UEFA is the governing body of European football. The organization's mission is to promote, protect and develop European football at every level of the game, to promote the principles of unity and solidarity and to deal with all questions relating to European football.