FedEx Office®, RushMyPassport Offer Expedited U.S. Passport Services for Summer Travelers
Travelers can Renew and Rush U.S. Passports at 2,000 FedEx Office Locations Nationwide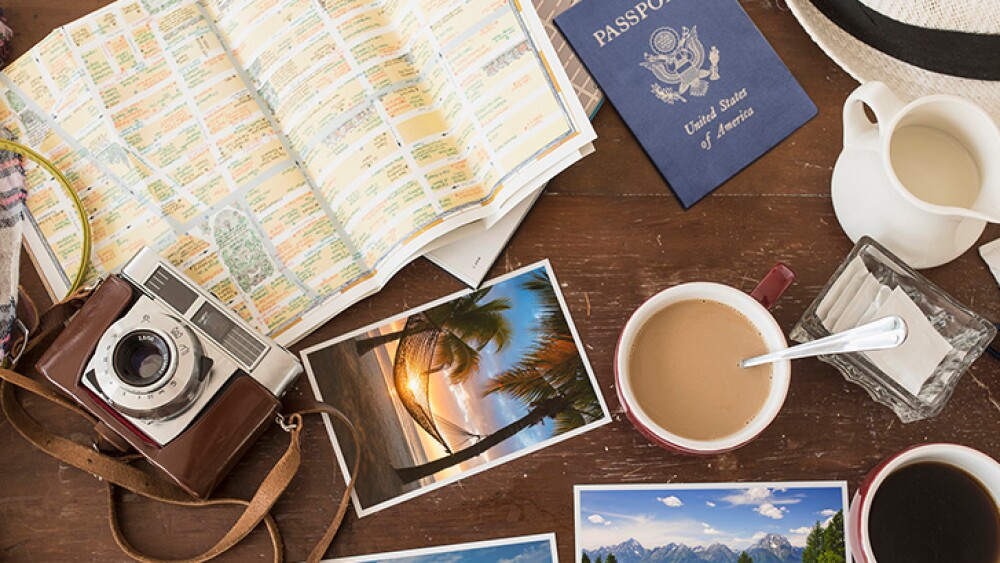 PLANO, Texas, July 1, 2019 – FedEx Office, a world-class provider of convenient, state-of-the-art printing, packing, and shipping services and subsidiary of FedEx Corp. (NYSE: FDX) and RushMyPassport are teaming up to offer expedited U.S. passport services nationwide to travelers beginning this summer.
The routine passport processing time for the U.S. State Department recently increased from four to six weeks to six to eight weeks. Now, travelers short on time and in need of rushed passport processing, renewals, or updated government-compliant passport photos can stop by one of 2,000 convenient FedEx Office locations or visit FedEx.com/passport to complete these travel tasks with one-stop shopping ease. Additional services include overnight shipping for rushed passport applications, full-tracking visibility throughout the approval process, and free 24/7 assistance from passport specialists.
"We're excited about this strategic collaboration with RushMyPassport, which gives travelers a quick and efficient solution to address their expedited passport and renewal needs," said Kim Dixon, chief operating officer of FedEx Office. "Many of us have experienced the distress of realizing our passport isn't ready for an upcoming trip and, as a result, scramble to find a last-minute solution. This convenient service will help eliminate the confusion and common errors that often arise and help simplify the process."
"I've helped many customers to get passport photos to renew their passport last minute after realizing it isn't ready for an upcoming trip," said Bayardo Ruiz, Flagship Store Manager, New York, NY. "The huge advantage of this new offering is now our customers can stop by any one of more than 2,000 locations across the country and get all their passport needs handled quickly and easily."
Expedited passports and rushed passport renewal baseline pricing, which factors in the expedited processing service, is offered among six tiers. These include 24-hour service, next-day service, priority service, rush service, standard service, and rush renewal. Additionally, customers can purchase two high-quality, government-compliant 2x2 photos to submit with passport applications.
"Our team specializes in quickly securing U.S. passports for travelers. Routine passport processing can take weeks, which can mean the difference between enjoying that dream vacation you've spent months planning or canceling it. You also have to factor in the possibility of issues with documents you finally receive in the mail, causing further delays and even more headaches," said Mosie Miller, CEO of RushMyPassport. "The combined service offering of RushMyPassport and FedEx Office helps travelers overcome these issues, giving a smooth and secure way to handle passport needs."
About FedEx Office
FedEx Office operates more than 2,000 company-owned stores and locations in the U.S., providing convenient access to printing and shipping expertise with reliable service. The company's network features retail stores, centralized production centers, corporate print centers, hotel and convention center operations, as well as FedEx OnCampus print centers and 24x7 online printing. Services include digital printing, professional finishing, document creation, direct mail, signs and graphics, copying, computer rental, free Wi-Fi and corporate print solutions. In addition, the company offers FedEx Express® and FedEx Ground® shipping, Hold at FedEx Location, FedEx SameDay City, and packing services backed by the FedEx® Packing Pledge. For more information, please visit fedex.com/office.
About FedEx Corp.
FedEx Corp. (NYSE: FDX) provides customers and businesses worldwide with a broad portfolio of transportation, e-commerce and business services. With annual revenues of $69 billion, the company offers integrated business solutions through operating companies competing collectively and managed collaboratively, under the respected FedEx brand. Consistently ranked among the world's most admired and trusted employers, FedEx inspires its more than 450,000 team members to remain focused on safety, the highest ethical and professional standards and the needs of their customers and communities. To learn more about how FedEx connects people and possibilities around the world, please visit about.fedex.com.
About RushMyPassport
RushMyPassport.com, owned by Expedited Travel LLC, is registered with U.S. Passport Agencies and is an industry leader in expediting U.S. passports. Leveraging smart-form automation and trained passport specialists, RushMyPassport has emerged as one of the most trusted names in U.S. Passport expediting services. For more information, visit RushMyPassport.com.
For more information about the expedited passport and renewal offerings, please visit: https://www.fedex.com/en-us/printing/passport-photo.html.