FedEx Office Expands, Will Add 500 New Locations in Walmart Stores Nationwide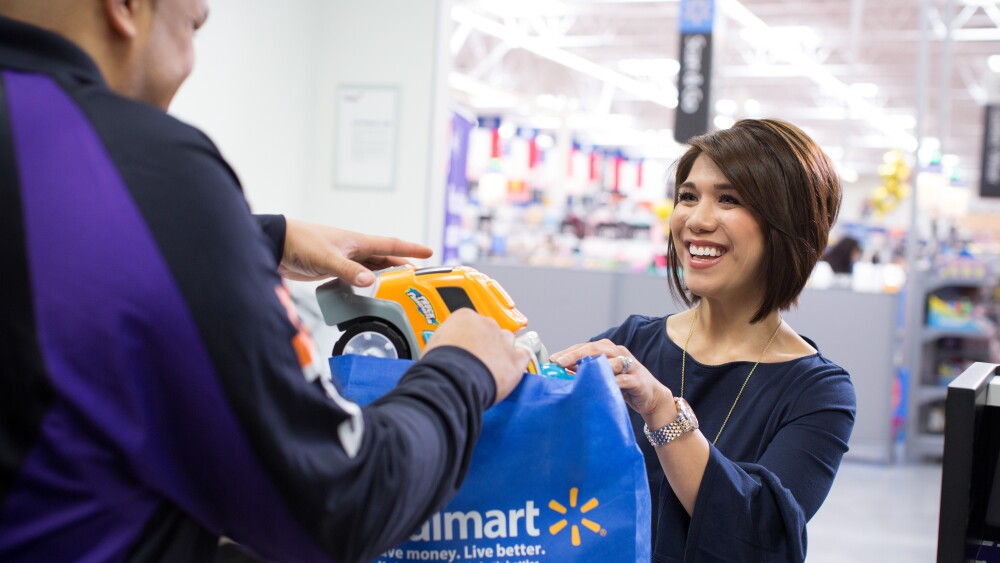 PLANO, Texas, March 20, 2018 — FedEx Office, a subsidiary of FedEx Corp. (NYSE: FDX) and Walmart, Inc., announced today an agreement to place 500 new FedEx Office locations within select domestic Walmart stores nationwide in the next 24 months. The announcement comes after completion of a successful pilot program spanning 47 locations within Walmart stores across six states.
Walmart-based FedEx Office locations offer customers convenient access to packing, shipping and printing solutions near where they shop, work and live. Customers can also conveniently direct their packages to be held at any Walmart-based FedEx Office location for up to five business days either directly or by redirecting using FedEx Delivery Manager.
"This strategic initiative between FedEx Office and Walmart builds on a shared goal of providing customers convenience and value, so they can save both time and money," said Brian Philips, CEO of FedEx Office. "The growth of our store network to 500 new locations brings our brand even closer to busy consumers who have told us they are seeking secure, reliable options for packing, shipping and receiving packages."
"Our busy customers view our stores as a one-stop-shop for all the products and services they are looking for," said Daniel Eckert, Senior Vice President, Walmart Services and Digital Acceleration. "We know shipping and printing is one such service they want to access in our stores, so we're thrilled to expand our relationship with FedEx so that even more of our busy customers can take advantage of their pick up, drop off and printing services."
The FedEx Office and Walmart rollout is part of the nationwide expansion of the FedEx retail channel, a network of retail locations offering FedEx services.
About FedEx Office
FedEx Office operates approximately 1,900 company-owned stores and locations in the U.S., providing convenient access to printing and shipping expertise with reliable service. The company's network features retail stores, centralized production centers, corporate print centers, hotel and convention center operations, as well as FedEx OnCampus print centers. Services include digital printing, professional finishing, document creation, direct mail, signs and graphics, copying, computer rental, free Wi-Fi and corporate print solutions. In addition, the company offers FedEx Express® and FedEx Ground® shipping, Hold at FedEx Location, FedEx SameDay City and packing services backed by the FedEx® Packing Pledge. For more information, please visit fedex.com/office.
About Walmart
Walmart Inc. (NYSE: WMT) helps people around the world save money and live better - anytime and anywhere - in retail stores, online, and through their mobile devices. Each week, nearly 270 million customers and members visit our more than 11,700 stores under 59 banners in 28 countries and eCommerce websites. With fiscal year 2018 revenue of $500.3 billion, Walmart employs approximately 2.3 million associates worldwide. Walmart continues to be a leader in sustainability, corporate philanthropy and employment opportunity. Additional information about Walmart can be found by visiting http://corporate.walmart.com, on Facebook at http://facebook.com/walmart and on Twitter at http://twitter.com/walmart.
B-roll is available at the following link: