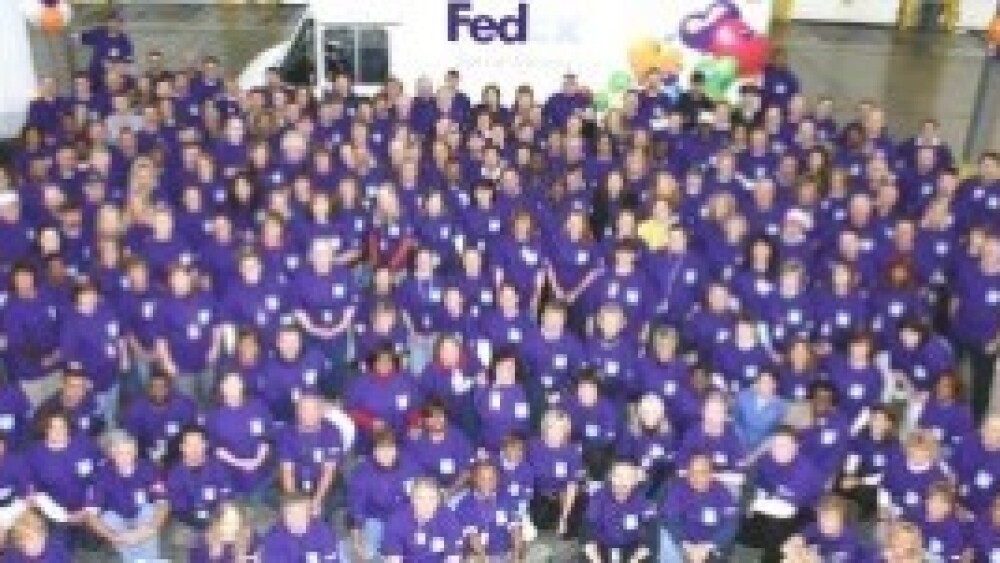 FedEx Cares Week is an opportunity for the FedEx workforce member to embrace what matters and make a difference through volunteer activities in the communities where they live and work. From October 8 - 12, employees will participate in events in 14 cities across the U.S.

The third annual week of service will bring together more than 2,000 FedEx volunteers across all FedEx operating companies throughout the following fourteen markets to give back to their local communities: Atlanta, Boston, Chicago, Dallas, Indianapolis, Los Angeles, Memphis, Miami, Newark, New York, Pittsburgh, San Francisco, Seattle and Washington D.C.

A variety of volunteer projects will be coordinated through local United Way affiliates in these markets. Projects will include the following: building and refurbishing playgrounds, preparing and delivering meals for those in need, renovating low-income housing facilities, sorting supplies at local food banks, and restoring and beautifying inner-city schools.
---

Learn more about the FedEx Committment to our communities, by clicking here.
---
FedEx is committed to building strong local communities and FedEx Cares Week is just one of the many ways that FedEx supports the communities where our employees, contractors, customers and team members live and work.