Ebony Magazine Names Matthew Thornton, III of FedEx Express to 2016 Power 100 List of World's Most Inspiring African Americans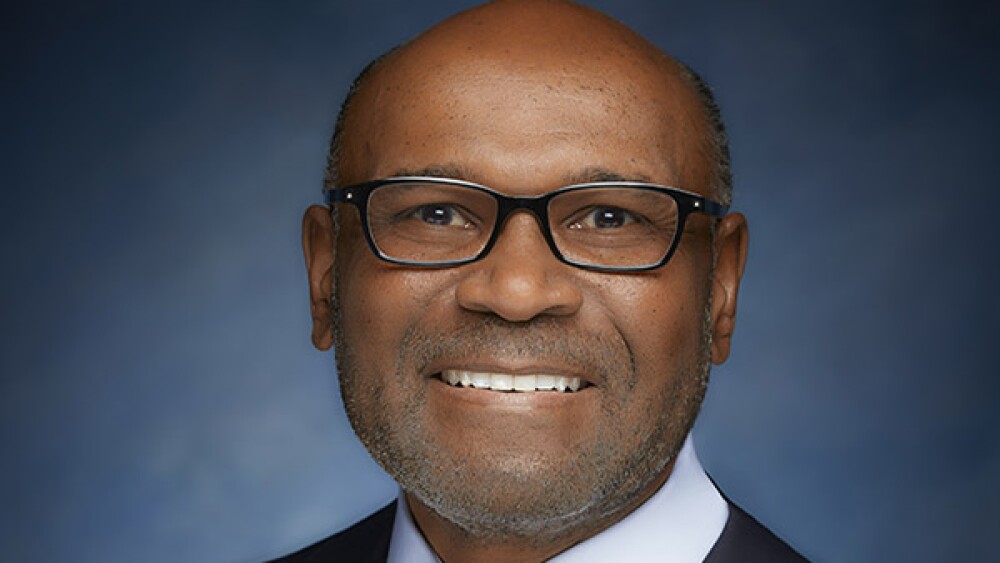 MEMPHIS, Tenn., November 7, 2016 — FedEx Express, a subsidiary of FedEx Corp. (NYSE: FDX) and the world's largest express transportation company, today announced that Matthew Thornton, III, senior vice president of U.S. Operations, has been named to Ebony Magazine's 2016 Power 100 list of the world's most influential and inspiring African Americans. This prestigious list, which was first launched in 1985, serves as an annual recap of outstanding accomplishments by top and emerging leaders in the African American community.
"Ebony has a long history of celebrating and honoring the true heroes of the black community through the Power 100," said Shannon Brown, senior vice president and chief Human Resources and Diversity officer at FedEx Express. "Matthew has been a friend and colleague for more than 30 years. I can't think of anyone more deserving of this distinguished recognition."
Thornton was named to the Power 100 list not only for his role as a FedEx executive responsible for more than 50,000 team members across the country, but also for being a man whose decisions affect a large part of domestic commerce.
"Ebony works hard each year to identify and illuminate 100 powerful individuals who are excelling in their profession and carrying the torch for future generations," said Cheryl Mayberry McKissack, chief executive officer of Ebony Media Operations LLC. "We congratulate and commend Matthew Thornton, III and look forward to recognizing him at our annual gala."
Thornton joined FedEx Express in 1978 and has held various management positions of increasing responsibility with the company, including Senior Vice President of Air, Ground and Freight Services from 2004 to 2006 and Vice President of Regional Operations (Central Region) from 1998 to 2004. He is very active in community service, serving on the boards of The Sherwin-Williams Company and Safe Kids Worldwide. He is also a member of the Executive Leadership Council (ELC).
About FedEx Express
FedEx Express is the world's largest express transportation company, providing fast and reliable delivery to more than 220 countries and territories. FedEx Express uses a global air-and-ground network to speed delivery of time-sensitive shipments, by a definite time and date supported by a money-back guarantee[1].
About FedEx Corp.
FedEx Corp. (NYSE: FDX) provides customers and businesses worldwide with a broad portfolio of transportation, e-commerce and business services. With annual revenues of $58 billion, the company offers integrated business applications through operating companies competing collectively and managed collaboratively, under the respected FedEx brand. Consistently ranked among the world's most admired and trusted employers, FedEx inspires its more than 400,000 team members to remain "absolutely, positively" focused on safety, the highest ethical and professional standards and the needs of their customers and communities. To learn more about how FedEx connects people and possibilities around the world, please visit about.fedex.com.
About EBONY
EBONY is the No.1 source for an authoritative perspective on the multidimensional African-American community. The EBONY brand, including print and digital, reaches over 10.2 million readers monthly. Our media reflects the cross section of Black America as delivered by our best thinkers, trendsetters, activists, celebrities and next-generation leaders. EBONY ignites conversation, promotes empowerment and celebrates aspiration. EBONY magazine is the heart, soul and pulse of Black America, and catalyst for reflection and progression.
[1] Subject to relevant terms and conditions.