Dollar General and FedEx to Offer Convenient Package Drop-off and Pickup Solutions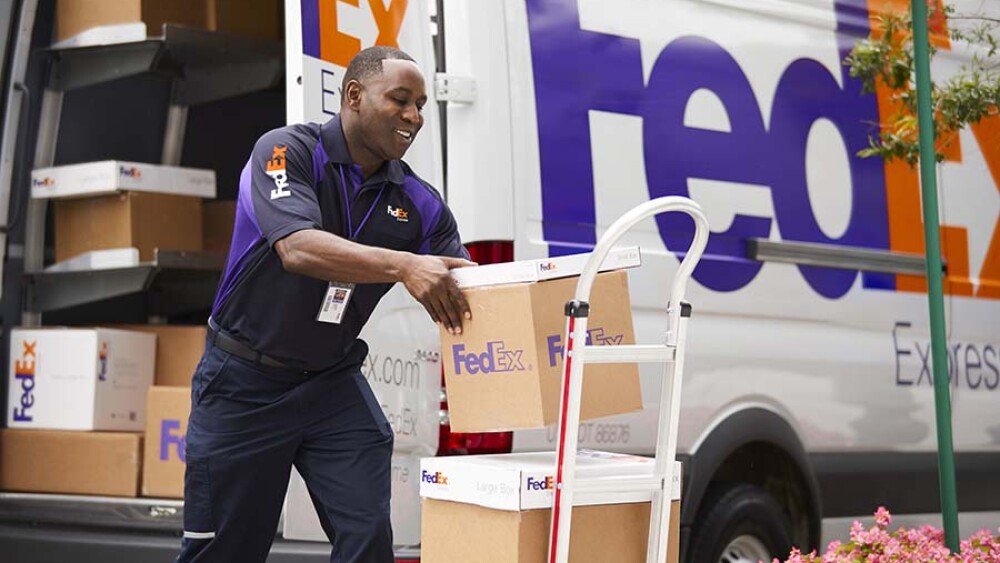 MEMPHIS and GOODLETTSVILLE, Tenn., June 17, 2019—FedEx Corp. (NYSE: FDX) and Dollar General (NYSE: DG) announced today a strategic alliance that will offer new, convenient access to FedEx drop-off and pickup services at thousands of Dollar General stores. The effort is designed to increase access for all customers, particularly those living in rural communities.
FedEx and Dollar General plan to begin rolling out the service in more than 1,500 Dollar General stores in late summer 2019, building to a total of more than 8,000 stores by the end of 2020. The Dollar General alliance will increase the FedEx Retail Convenience Network to more than 62,000 retail locations.
FedEx is one of the leading enablers of the rapidly-growing e-commerce market. This is one way FedEx continues to meet demand, and the offering complements the company's existing portfolio of solutions for online merchants. By leveraging Dollar General's unique rural store footprint, more than 90 percent of Americans will ultimately live within five miles of a FedEx hold retail location.
"Dollar General is the perfect retailer to help us meet the growing need for convenient, secure drop-off and pickup options in a variety of rural communities," said Scott Harkins, senior vice president, Customer Experience Marketing, FedEx Services. "We understand customers may not always want packages delivered to a home or office. They want secure, alternate delivery options, and we're on a mission to make that happen. We are proud to work with Dollar General to make our customers' lives easier."
"Dollar General is excited to work with FedEx to offer customers a secure, convenient pickup and drop-off location," said Jason Reiser, executive vice president and chief merchandising officer. "This collaboration furthers Dollar General's mission of Serving Others and long track record of serving rural communities by combining our expansive store presence with FedEx's global reach. We look forward to providing customers with expanded services and accessibility throughout our rural footprint and working with FedEx as we begin the rollout later this year."
Improving Convenience and Saving Time
By bringing together Dollar General's vast network of retail locations with the growing FedEx convenience network, this new alliance aims to give customers the advantage of a hassle-free shopping experience and the ability to do more in one store. As part of the FedEx OnSite™ program, customers will be able to drop off pre-packaged and pre-labeled FedEx Express or FedEx Ground shipments at Dollar General stores and pick up packages sent to their neighborhood Dollar General.