U.S. Commerce Secretary Talks Trade in Tennessee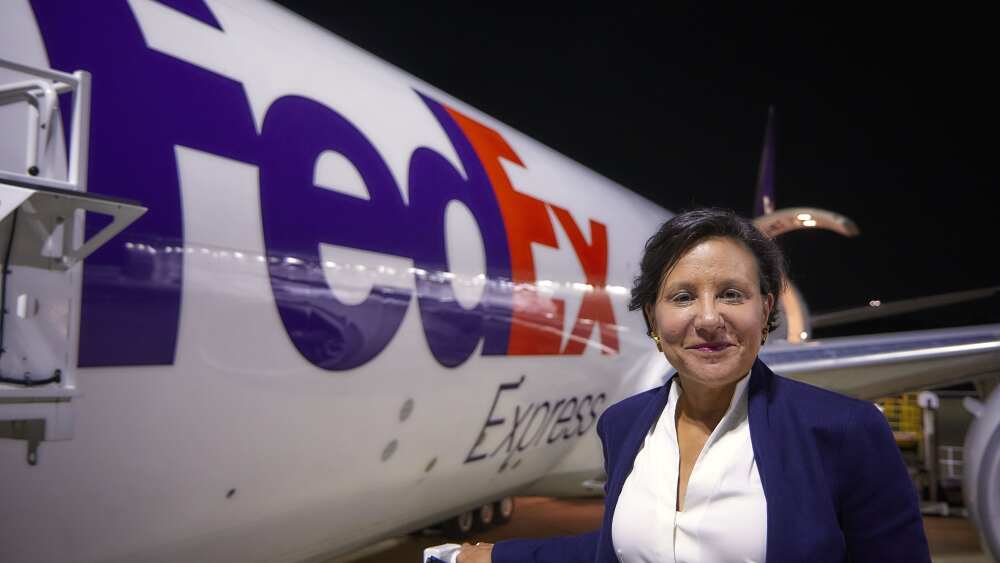 U.S. Secretary of Commerce Penny Pritzker traveled to Memphis for a business round-table discussion hosted by FedEx and the Greater Memphis Chamber of Commerce, as well as a tour of the FedEx World Hub. Secretary Pritzker and FedEx Freight President and CEO Michael L. Ducker were joined at the round-table by business representatives from the Memphis community, where they discussed the positive impacts of international trade on their businesses and the American economy. The group also discussed the critical need to advance the Trans-Pacific Partnership (TPP).
"It was an honor to welcome Secretary Pritzker to Memphis. I am pleased that the greater Memphis business community and I had the opportunity to discuss international trade and TPP with the Secretary," said Mr. Ducker. "FedEx strongly supports passage of the TPP. Today, e-commerce allows even the smallest businesses to connect with the world. Through the TPP the U.S. has an opportunity to provide America's small businesses with better access to customers in some of the world's fastest growing markets."
"Today was an important opportunity to discuss how new trade agreements will benefit Tennessee's businesses, and most importantly, Tennessee's workers," said Secretary Pritzker. "By creating access to some of the fastest-growing markets in the world, the Trans Pacific Partnership in particular will make products made here Tennessee and all across the country more competitive in an increasing connected global economy. In addition, TPP will make it much easier for small and medium sized businesses to begin exporting or increase their exports with clearer rules and greater transparency, which will lead to economic growth that will benefit American families and communities."
According to the U.S. Trade Representative more than 170,000 small- and medium-sized businesses export to TPP countries – a number that is expected to grow once TPP is ratified by the U.S. Congress. TPP will help U.S. businesses access 800 million consumers located in TPP member countries. The agreement will also support American jobs by increasing exports of goods and services created in the U.S. to TPP countries and eliminating more than 18,000 tariffs on American-made products. Ratifying the TPP will directly benefit American workers in Tennessee and across the United States.