FedEx Trade Networks Continues Global Expansion by Opening Six New Offices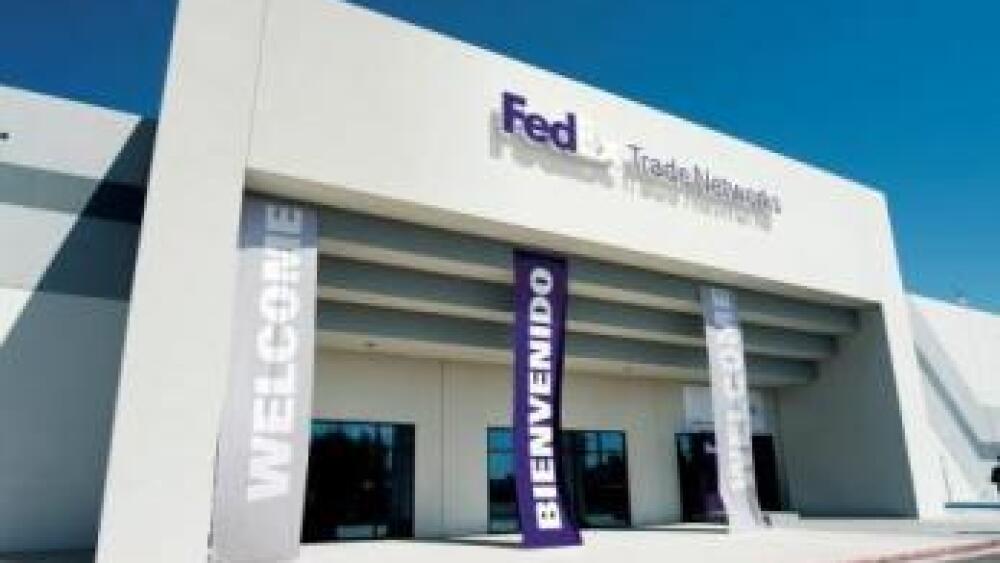 February 11, 2010 - FedEx Trade Networks, a subsidiary of FedEx Corp. (NYSE: FDX) and growing international ocean and air freight forwarder, today announced it has opened six new freight forwarding offices across its Europe, Middle East and Africa (EMEA) region and its Latin America region as part of a global expansion plan. The company has opened 20 international freight forwarding locations in the past nine months, bringing the company's total to 22 new international locations since 2008.

In EMEA, the new operations are located in Brussels, Belgium; Manchester and London, United Kingdom; and Mumbai and Chennai, India. In Latin America, the company opened a location in Mexico City, Mexico. The addition of these offices to the company's existing infrastructure provides its customers with enhanced freight forwarding services between and among EMEA, Latin America, Asia-Pacific and North America, as well as intra-regionally, with the additional benefit of local and global expertise.

"We listen carefully to our customers," said Fred Schardt, president & CEO, FedEx Trade Networks. "They told us they prefer doing business with providers who have offices in the regions where they trade. With our global expansion efforts, shippers can get the flexible and reliable freight forwarding solutions they need from a name they trust " FedEx."

The new EMEA offices are in key trading and distribution centers and strengthen the company's position in the region. Belgium, an access point to major ports, is centrally located at the heart of what is considered the golden triangle that links Amsterdam, Paris and Frankfurt. The UK is a leading trading power and financial center and home to one of the busiest airports in the world. Opening offices in India is another key component of the company's global expansion. India is one of the fastest-growing economies in the world and presents tremendous potential in terms of market growth, capacity, and expansion. By establishing operations in Mexico, FedEx Trade Networks can facilitate increased end-to-end control of shipments and offer customers reliable services between Mexico and the rest of the world. The Latin American market overall generates substantial trade with North America and increasing volumes with EMEA and Asia-Pacific.

These locations are the latest additions to the company's expansion of its presence in key markets throughout Asia, Europe, the Middle East, Africa, and Latin America. In 2008, FedEx Trade Networks opened freight forwarding operations in Hong Kong and Shanghai, followed by offices in Brazil, Singapore, Taiwan, The Netherlands, France, and the Chinese cities of Beijing, Guangzhou, Shenzhen, Qingdao, Tianjin, Xiamen, Dalian, and Ningbo in 2009.

About FedEx Trade Networks

FedEx Trade Networks, and its predecessor companies, have more than 100 years of experience in international trade. The company's advanced technology and network of worldwide locations and alliances enables it to provide comprehensive ocean and air international freight forwarding, customs brokerage, global order logistics, distribution and surface transportation, trade advisory services, and advanced e-commerce and trade facilitation solutions. FedEx Trade Networks has the resources and support to help customers of all sizes navigate the intricacies of shipping goods globally. For more information, visit ftn.fedex.com.

About FedEx

FedEx Corp. (NYSE: FDX) provides customers and businesses worldwide with a broad portfolio of transportation, e-commerce and business services. With annual revenues of $33 billion, the company offers integrated business applications through operating companies competing collectively and managed collaboratively, under the respected FedEx brand. Consistently ranked among the world's most admired and trusted employers, FedEx inspires its more than 275,000 team members to remain "absolutely, positively" focused on safety, the highest ethical and professional standards and the needs of their customers and communities. For more information, visit news.fedex.com.