FedEx Trade Index: Trade is a big deal for small business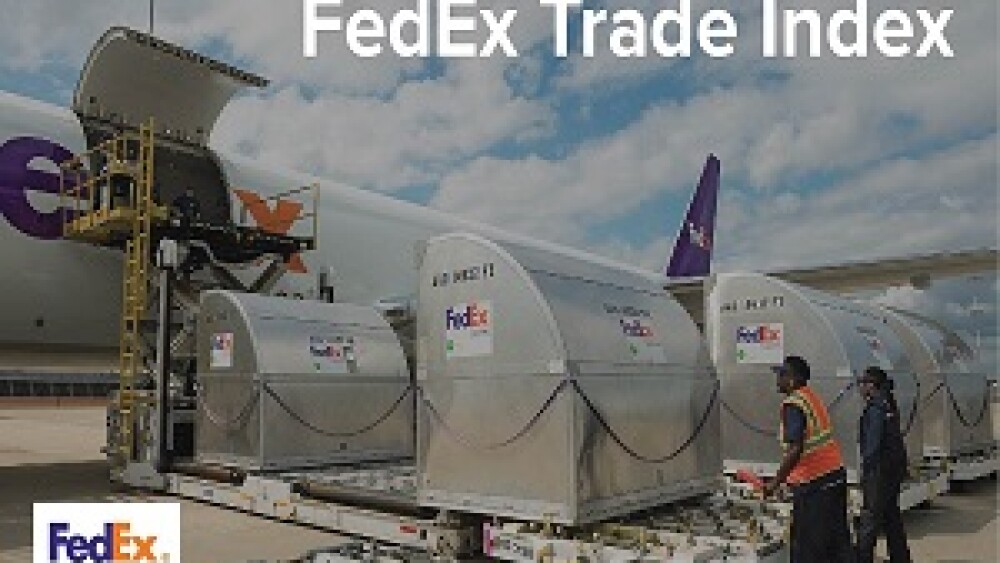 WASHINGTON, Sept. 22, 2016—Today, FedEx Corp. (NYSE: FDX) introduces the new FedEx Trade Index(1), a series of national surveys commissioned by FedEx and conducted by Morning Consult. The FedEx Trade Index will periodically survey over 1,000 small business leaders to track the impact of international trade among the small business segment of the U.S. economy.
The results of the first survey finds a significant majority (71%) of small businesses see increasing global trade as improving the U.S. economy. Similarly, more than three out of four small business executives (77%) view expanding trade in a positive light overall. That number spikes to 90% for small companies that already trade internationally. Small business leaders surveyed also agree (69%) that increasing global trade will create jobs in the United States.
"Even during this time of intense debate about the benefits of trade, these results indicate American small business leaders see increasing global trade as a way to help the U.S. economy as a whole, as well as their businesses," said Raj Subramaniam, executive vice president, FedEx Services. "The rapid growth of global ecommerce, which our FedEx customers experience every day, allows more and more U.S. small businesses to benefit from international trade."
Additional insights from the survey include:



Small business leaders engaged in global trade say they are growing faster and hiring more employees than small businesses who do not engage in trade. Sixty-five percent of small businesses that trade say their revenue is increasing versus 46 percent of small businesses that do not trade. Small businesses that trade are also 20 percent more likely to say they are hiring more employees.

Small business leaders are more likely to support TPP (Trans-Pacific Partnership agreement) than registered U.S. voters. Nearly half (48%) of small business leaders surveyed support TPP, more than twice the number that said they do not support the agreement. For those small businesses that engage in trade, that support for TPP rises to 66%. This contrasts with U.S. registered voters of whom 35% support TPP, according to a Morning Consult public opinion poll conducted August 8-10, 2016. .
" FedEx is a strong supporter of the TPP agreement because it will help small businesses in the U.S. expand their exports by eliminating tariffs and streamlining customs procedures, while at the same time contribute to new opportunities and jobs for American workers. " added Subramaniam.
[1] The FedEx Trade Index is a national survey of 1004 small business leaders conducted by Morning Consult. Respondents included business owners and executives at companies with between two and 500 employees. It was conducted from August 8-22, 2016. The margin of error for the full sample is +/-3%.
For more:
Infographic
Blog – Trade: A Big Deal for Small Businessa>
About FedEx
FedEx Corp. (NYSE: FDX) provides customers and businesses worldwide with a broad portfolio of transportation, e-commerce and business services. With annual revenues of $58 billion, the company offers integrated business applications through operating companies competing collectively and managed collaboratively, under the respected FedEx brand. Consistently ranked among the world's most admired and trusted employers, FedEx inspires its more than 400,000 team members to remain "absolutely, positively" focused on safety, the highest ethical and professional standards and the needs of their customers and communities. To learn more about how FedEx connects people and possibilities around the world, please visit about.fedex.com.