FedEx Team Members Lace Up to March for Babies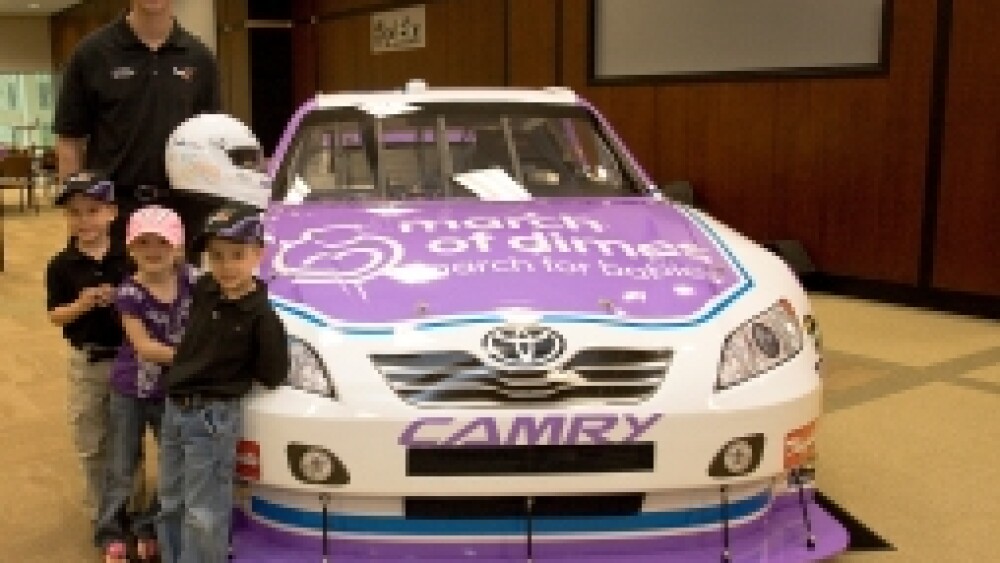 FedEx is proud to support the March of Dimes and raise awareness of the organization's mission in the fight against premature births, birth defects and infant mortality. FedEx is an inaugural National Sponsor of the March of Dimes Prematurity Campaign, and a National March for Babies sponsor for the sixth consecutive year.
This month, thousands of FedEx team members across the country are participating in March for Babies, the March of Dimes largest fundraiser, to deliver hope and support for the health of babies through research, community services, education and advocacy.
To kick off the campaign, NASCAR driver Denny Hamlin revved up support by driving the co-branded March of Dimes/FedEx #11 Toyota. For the third year in a row, the car carried March of Dimes branding in a spring race to raise awareness for March for Babies events taking place nationwide.
Throughout the months of April and May, FedEx volunteers are rallying together to host a variety of fundraisers that support March for Babies. From bake sales and car washes to contests and sports tournaments, team members are coordinating dozens of activities with the hope of reaching this year's corporate-wide goal of raising $1 million.
Donations to the March of Dimes support critical research to find the causes of premature birth, which affects more than half a million babies born in the United States each year. Supporting this cause has special meaning for Monica Dixon, a FedEx Ground team member, who gave birth to premature twins last year. Inspired by the loss of one of her twins at birth, Monica volunteers with her local March of Dimes Chapter in Chicago and walks with FedEx team members in March for Babies. To learn more, go to fedexcares.com.
About the March of Dimes

The March of Dimes is the leading organization for pregnancy and baby health. With chapters nationwide, the March of Dimes works to improve the health of babies by preventing birth defects, premature birth and infant mortality. For the latest resources and information, visit marchofdimes.com.