FedEx SVP of Government Affairs Gina Adams Joins D.C. Families in Black History Month Celebration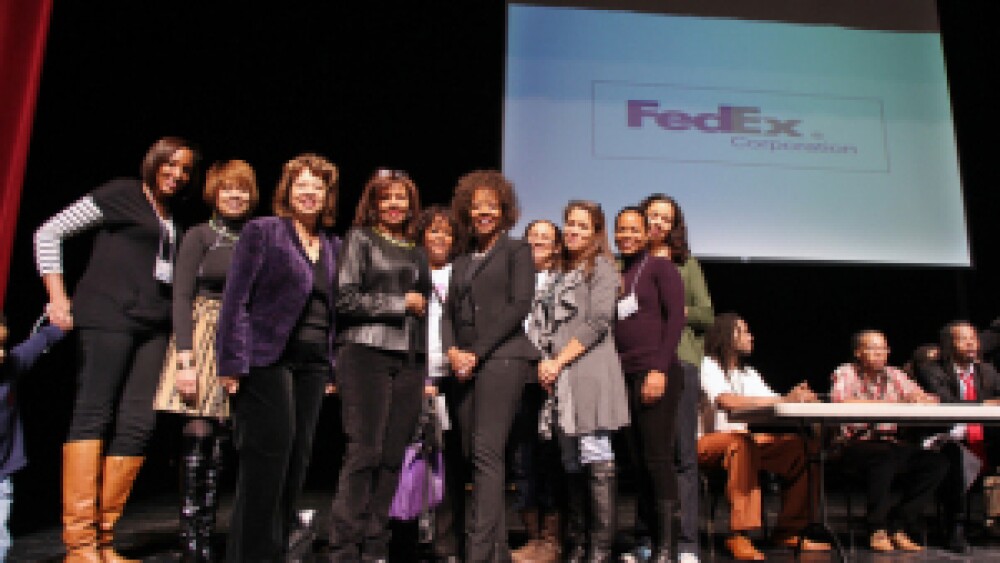 "Jumoke" is a West African term that means "one who loves the child." In that spirit of supporting children and as part of its celebration of Black History Month and African culture, the Washington, D.C. chapter of Jack and Jill of America, Inc. hosted the 23rd annual Jumoke event on Saturday, February 11. Jack and Jill of America is a national family organization that provides cultural, social, civic and recreational activities in local communities.
This year, under the leadership of FedEx Senior Vice President of Government Affairs Gina Adams, the event gathered over 450 children and adults for a day of cultural unity and family fun.
Adams cited the event as just one example of FedEx's commitment to local communities.
"Today's event underscores the difference FedEx makes in local communities as a responsible and reliable corporate citizen," said Adams. "We're proud to be a part of events like this one in Washington and around the country, because they provide opportunities to build stronger communities in a fun setting."
The event took place at The Town Hall Education and Arts Center in southeast Washington and included a host of activities from moon bounces, 30ft slides, basketball, arts & crafts to sports, social awareness presentations and live entertainment.
The WPAS Children of the Gospel Choir, Jazmine Dantzler, an 11-year-old winner of the Apollo Theater Young Artists of Tomorrow award, and the Ballou High School Marching Band were among the acts that provided entertainment throughout the day. There was also a special guest appearance by District Mayor Vincent Gray.