FedEx SupplyChain Enhances Technology for Critical, High Value Shipments; Expands to Key Growth Markets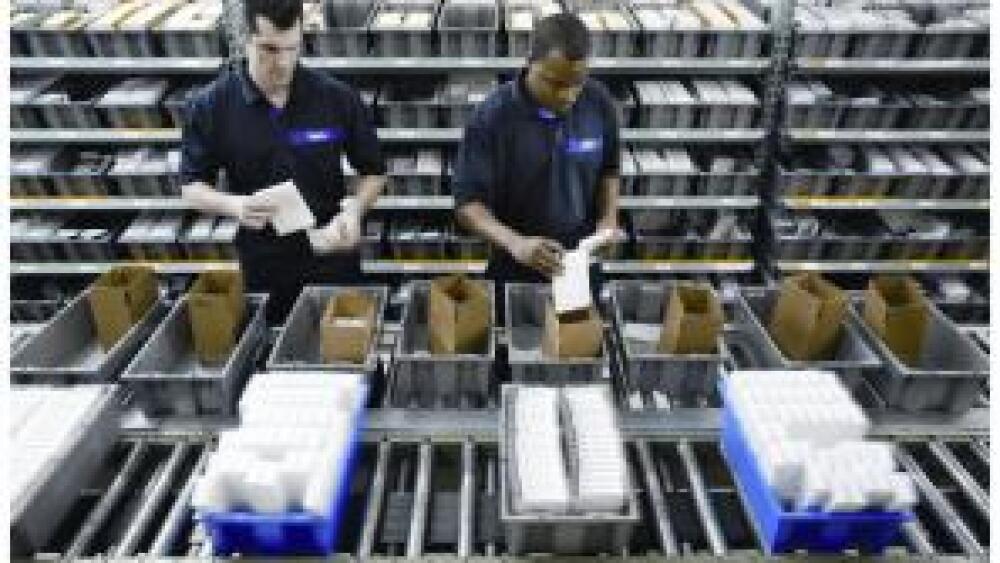 MEMPHIS, Tenn., June 5, 2012—FedEx SupplyChain®, a subsidiary of FedEx Corp. (NYSE: FDX), and an integrated logistics provider, has rolled out new and expanded visibility and control features, as well as new stocking locations to support worldwide FedEx Critical Inventory Logistics® customers with high-value, critical orders.
With recent expansions, FedEx has added more than 100 new stocking locations worldwide to the FedEx Critical Inventory Logistics network -- with the largest network expansions taking place within India and Mexico. FedEx has made these significant investments to assure customers that they will have stocking locations available where and when they are needed to support their business growth worldwide.
Milestone Monitoring for Peace of Mind

Customers gain added peace of mind with FedEx Critical Inventory Logistics global event management, a capability that establishes a plan and "milestones" for each critical order, which helps to keep the delivery on track and on time. For instance, as soon as an order is picked up, the pick-up scan data is instantly transmitted to the global command and control center to indicate that a milestone has been cleared. If a scan is scheduled but not cleared as planned, follow-up actions are triggered to proactively bring the order back on course.
"As critical inventory supply chains continue to require increasingly complex global solutions, we continue to invest in technology and new services to stay in front of our customers' needs and exceed their expectations," said Craig Simon, president and CEO of FedEx SupplyChain.
In addition to event management, more customers will have access to trained staff members, on duty around-the-clock through the FedEx Critical Inventory Logistics global command and control team.
The FedEx Critical Inventory Logistics technology enhancements also include added ways for customers to place orders. In addition to existing order placement methods --electronic data interchange (EDI), phone and email-- customers also have the option to place orders on the web by uploading a file or by using the FedEx Critical Inventory Logistics global customer web portal. Customers' sales and service teams can maximize efficiency in the field by placing and tracking orders by simply logging into the FedEx Critical Inventory Logistics application on www.fedex.com.
About FedEx Critical Inventory Logistics

Offered by FedEx SupplyChain since 2006, FedEx Critical Inventory Logistics allows customers to centrally locate their most important inventory at stocking facilities throughout the world, including 24-hour locations. Many of these stocking facilities are located near hospitals, business centers and other strategic locations—enabling customers to pick up critical inventory at a moment's notice, or ship them using one of the many FedEx transportation options. The use of regional and forward stocking locations for this service also allows customers to keep supplies accessible to support an increasingly mobile workforce.
About FedEx SupplyChain

As an integrated logistics provider, FedEx SupplyChain executes solutions that leverage the FedEx transportation and information networks in commercial markets around the world. The company provides integrated FedEx services for customers with high-value products and complex supply chain requirements. FedEx SupplyChain offers specialty logistics services that include critical inventory logistics, transportation management and temperature-controlled transportation through a network of owned and managed resources—all tightly integrated via advanced IT systems. For more information, visit www.fedex.com/us/supply-chain/index.html.
About FedEx Corp.
FedEx Corp. (NYSE: FDX) provides customers and business worldwide with a broad portfolio of transportation, e-commerce and business services. With annual revenues of $42 billion, the company offers integrated business applications through operating companies competing collectively and managed collaboratively, under the respected FedEx brand. Consistently ranked among the world's most admired and trusted employers, FedEx inspires its more than 300,000 team members to remain "absolutely, positively" focused on safety, the highest ethical and professional standards and the needs of their customers and communities. For more information, visit newsroom.fedex.com/newsroom.