FedEx Study Finds More Healthcare Customers Are Using Supply Chain to Stay Competitive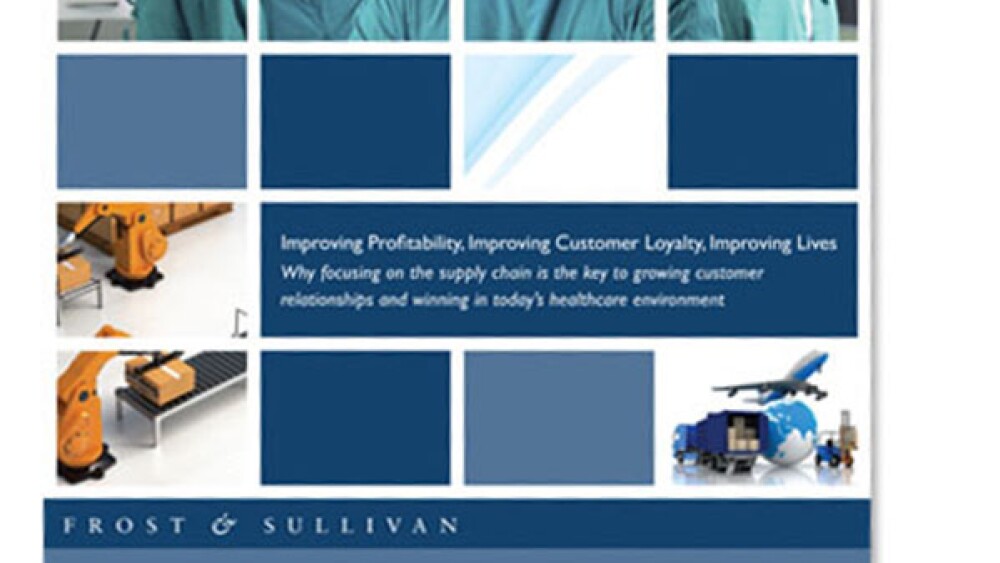 MEMPHIS, April 7, 2015—FedEx Corporation (FDX) today released Frost & Sullivan research on the dynamics shaping the future healthcare supply chain. The study, "Improving Profitability, Improving Customer Loyalty, Improving Lives," indicated that supply chain is a growing and important differentiator for companies in the fast changing $3 trillion healthcare sector.
"Consolidation and other changes within the sector means healthcare companies are experiencing growing financial and pricing pressure," stated Carl Asmus, VP Global Supply Chain Solutions and Market Development, FedEx Services. "More healthcare companies are using their supply chain as a way to stand out from their competitors and realize their financial goals," added Asmus.
Over 80 percent of healthcare supply chain executives surveyed at FedEx HealthCare Executive Forum agree supply chain is 'extremely important' to reaching profitability targets (89 percent) and revenue targets (83 percent), while 61 percent agree cost reduction strategies in the supply chain have been 'extremely important' in responding to customer pricing pressure.
"Product differentiation can take many forms beyond just the specific clinical attributes of a product, and the supply chain plays a critical role in separating one product from another," said Paul Higday, Vice President, Marketing & Communications, Owens & Minor – a healthcare logistics provider and FedEx customer. "If a product is always available and delivered in an efficient and cost effective manner, it's harder for a competitor to take away your market share."
The release of the Frost & Sullivan paper coincides with the launch of the new FedEx Global HealthCare Solutions website. To access the site and view a full version of the Frost & Sullivan report, visit www.fedex.com/healthcare.
Research Methodology
Frost & Sullivan designed and administered a survey to 39 high-level healthcare products and services executives attending FedEx's 2014 HealthCare Solutions Executive Forum October 28-29, 2014 in Miami. This information was supplemented with in-depth interviews with selected executives to identify insights on the dynamics shaping the future supply chain. The survey sample included a broad range of companies cutting across the medical device, diagnostic, pharmaceuticals and biotechnology segments as well including major healthcare products distributors.
About FedEx Corp.
FedEx Corp. (NYSE: FDX) provides customers and businesses worldwide with a broad portfolio of transportation, e-commerce and business services. With annual revenues of $47 billion, the company offers integrated business applications through operating companies competing collectively and managed collaboratively, under the respected FedEx brand. Consistently ranked among the world's most admired and trusted employers, FedEx inspires its more than 325,000 team members to remain "absolutely, positively" focused on safety, the highest ethical and professional standards and the needs of their customers and communities. For more information, visit news.fedex.com.
About Frost & Sullivan
Frost & Sullivan, the Growth Partnership Company, works in collaboration with clients to leverage visionary innovation that addresses the global challenges and related growth opportunities that will make or break today's market participants. For more than 50 years, we have been developing growth strategies for the global 1000, emerging businesses, the public sector and the investment community. Is your organization prepared for the next profound wave of industry convergence, disruptive technologies, increasing competitive intensity, Mega Trends, breakthrough best practices, changing customer dynamics and emerging economies.