FedEx Recognized by CECP: The CEO Force for Good As "Top Quartile," Leading Global Brand in Social Investment
Largest Corporate Social Engagement Survey of 252 Companies Confirms Commitment to Global Giving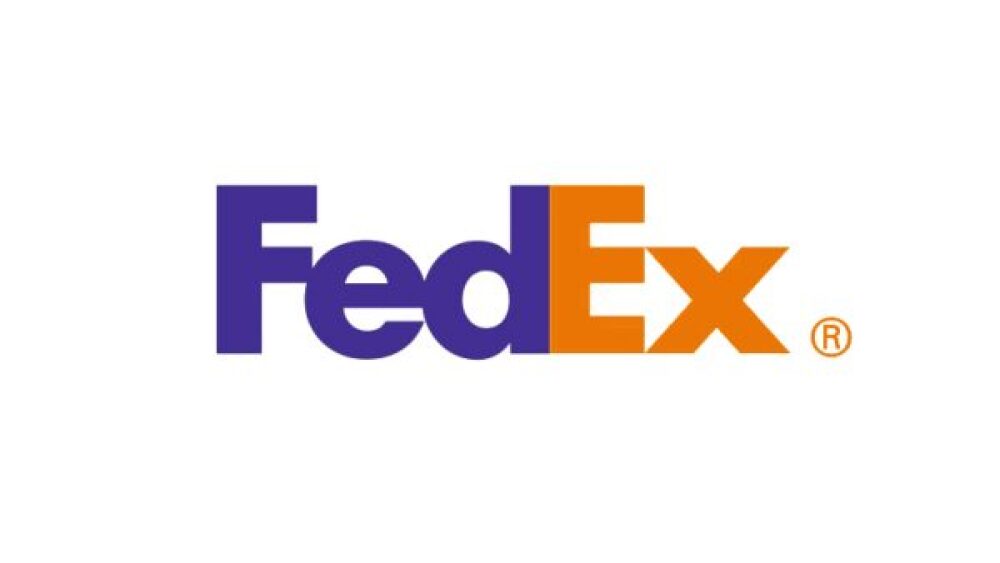 MEMPHIS, Tenn., October 31, 2018 — FedEx Corp. (NYSE: FDX) announced today it has been named a leader in corporate social responsibility programs by CECP: The CEO Force for Good in association with The Conference Board.
CECP's annual Giving in Numbers report gathers data from 252 of the world's largest companies, in aggregate representing $7 trillion in revenue and 13 million employees, and found that among corporate peers, FedEx was among the top 25 percent of companies—or top quartile--when measuring total giving. To be in the "Top Quartile" of total giving, companies gave at least $55.3 million in 2017, or 1.82 percent of pre-tax profit. Median total giving in 2017 among all 252 respondents was $19.2 million.
FedEx helps communities, businesses and people thrive by delivering opportunities that build a more prosperous world through the company's FedEx Cares global charitable giving initiative. FedEx will invest $200 million in more than 200 global communities by 2020 to create opportunities and deliver positive change around the world.
"FedEx Cares connects the passion and expertise of our team members with the resources of leading nonprofits to solve some of the world's most pressing problems," said Jenny Robertson, vice president of Corporate Communications, FedEx Services. "We believe it's our responsibility to help make the world a better place and we are thrilled to see our efforts recognized by CECP."
"It is encouraging to see top-quartile companies lever their resources, capabilities, and business discipline to expand their role as a force for good in society," said Daryl Brewster, CEO, CECP. "Giving in Numbers highlights what distinguishes an exemplary company: Beyond just impressive giving, top-quartile companies have committed to integrating societal engagement throughout all parts of the business."
Key findings from this year's survey include:



Total giving increased: Almost six out of ten companies increased giving in a three-year matched set between 2015 and 2017. Median total giving increased by 15%.

Disaster Relief is on the rise: Last year's natural disasters set the pace in terms of increasing companies' contributions oriented towards Disaster Relief. This program area increased by more than 300% in terms of median cash giving in the last three years, as well as in aggregate: 208% in terms of total cash giving.

Deeper impact of grants: Companies are seeking deeper impact of their grants through a more strategic distribution of grants. Survey data revealed more companies reducing both the number of grants and recipients but simultaneously increasing the overall size of the remaining grants to pool resources to make a greater impact. While four out of ten of all companies surveyed reported that the cause that received the largest allocation of giving budgets also corresponded to their giving focus area, seven out of ten companies in the top quartile of giving allocated to their strategic programs, match the program area with highest total giving allocation along with their strategic program.

Measuring societal outcomes and/or impacts became a more widespread practice; creates business and social value: More companies increased their measurement of societal outcomes and/or impacts of at least one grant: from 81% in 2015 to 84% in 2017 (in a three-year matched set). Most commonly, companies limited their outcome-measurement efforts to strategic programs. Companies that measured societal outcomes and/or impacts for "priority" grants were able to manage more recipients and more grants compared to those that measured all societal outcomes and/or impacts across all grants. The data also show that companies that measured both societal outcomes and the business value of employee engagement also showed growth in societal investments and employee volunteer participation.

Resiliency of contributions teams: The data show that contributions staff as measured by Full-Time Equivalent (FTEs) continue to increase despite overall companies' employee headcount cuts. This may be due in part to the exponential support that FTEs provide to their teams when it comes to managing companies' resources, grants, and relationships with end-recipients, while maximizing internal employee engagement.
For 13 years now, Giving in Numbers has been the leading study on the funds, resources, and skills that companies invest globally to solve pressing societal challenges.