FedEx Pledges $1 Million to Support Hurricane Irma Relief Efforts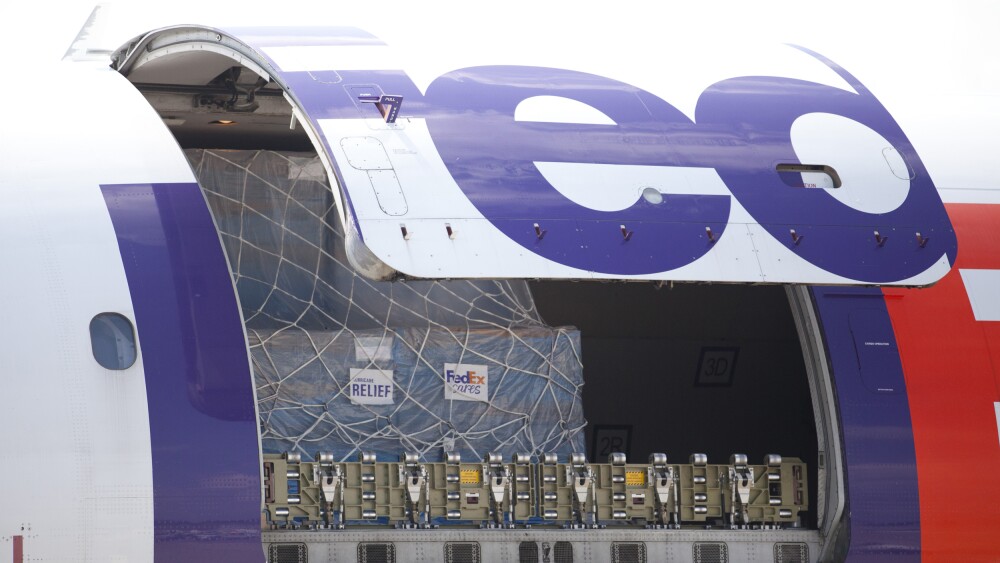 MEMPHIS, Tenn., September 12, 2017 — FedEx Corp. (NYSE: FDX) has committed $1 million in cash and transportation support to deliver critical medical aid and supplies in the wake of Hurricane Irma. The support is in addition to the $1 million the company pledged after Hurricane Harvey. FedEx is proud to use its global network to help the American Red Cross, Direct Relief, International Medical Corps, Heart to Heart International, Salvation Army, Team Rubicon and Water Mission respond to these unprecedented disasters.
"Our thoughts and prayers are with everyone impacted by Hurricane Irma," said David J. Bronczek, president and chief operating officer of FedEx Corp. "There's no better use of our global network than to help support the important work of these organizations that are providing immediate relief. FedEx is committed to working closely with humanitarian and disaster relief organizations to provide support and deliver supplies to assist those hardest hit by these storms."
This collaboration is part of the FedEx Cares "Delivering for Good" initiative. The company uses its expertise in shipping and logistics to connect organizations, communities and individuals with the resources they need through charitable shipping and cash donations.
In advance of Irma, FedEx sent a chartered flight of relief supplies for the Red Cross to San Juan, Puerto Rico. Among the relief supplies delivered were blankets, clean-up kits and comfort kits. FedEx also shipped critical relief supplies including water for the Salvation Army and preparedness kits for Direct Relief.
FedEx continues to assess the full effect of Hurricane Irma on its facilities and operations, and is resuming limited service this week to areas that are safely accessible.