FedEx Opens North Pacific Regional Hub at Kansai International Airport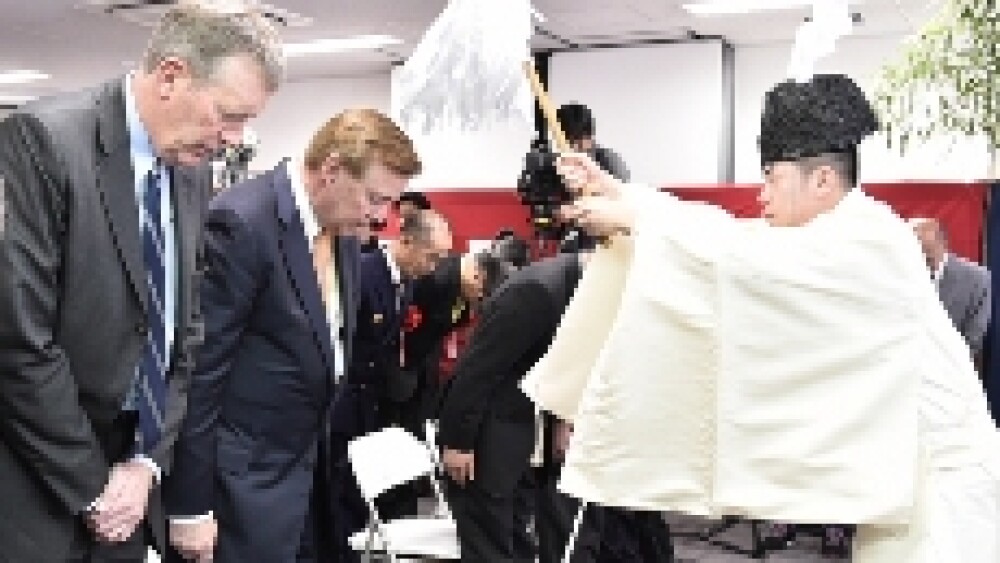 HONG KONG, April 8, 2014—FedEx Express (FedEx), a subsidiary of FedEx Corp. (NYSE: FDX) and one of the world's largest transportation companies, commenced operations at its new North Pacific Regional Hub, located at Kansai International Airport in Osaka, Japan, on April 1, 2014.
The new facility has the capacity to sort up to 9,000 packages per hour. It serves as a consolidation and transshipment point for shipments between Asia and the United States, giving customers greater access to and from markets in Asia-Pacific, the Americas and Europe. On top of the current direct flight routes to the United States, a new route to Indianapolis in Indiana has been added. For service delivery to Europe, there are regular flights to Paris, France via Narita.
The new hub continues to fulfill its role handling international cargo for the Western Japan region. Its expanded 24-hour operation will allow the facility to respond more quickly and flexibly to customer needs.
The Asia Pacific region continues to play an important role in U.S. trade, with Japan, China and South Korea being three of the top ten trading partners and accounting for more than one-fifth of U.S. total trade in 2013[1].
"FedEx, as the world's leading global logistics facilitator, is in a unique position to connect the world, where cross-border trade is becoming increasingly important as a contributor to economic growth. Our North Pacific Regional Hub not only provides us with greater operational flexibility, but also allows us to offer our customers in Japan and the Asia Pacific access to regional and global trade opportunities through our strong operational network," said David L. Cunningham, president, Asia Pacific, FedEx Express.
Covering 39,500 square meters, the North Pacific Regional Hub incorporates connected offices and cargo sheds, an in-house customs unit, ramp operation, and cargo sorting and transshipment capability. In particular, to better serve the increasingly diverse transportation needs of the healthcare industry, a key focus area for FedEx, the facility is equipped with freezers and refrigerators, enabling handling of cargo at a large range of different temperatures.
Around 25,800 square meters of the facility's roof area is fixed with solar panels. FedEx is cooperating with the New Kansai International Airport Company, Ltd. in its efforts to be seen as an eco-friendly airport by utilizing the roof space to provide a source of clean energy.
---
[1] Year-to-Date Total Trade, Top Trading Partners –December 2013, United States Census Bureau, 6 Feb 2014