FedEx Office Team Members Deliver Mother's Day Love to Their Moms with Shopping Spree at Waco's Famous Magnolia Market
Five Team Members Won $1,000 Shopping Spree for Submitting Heartfelt Essays About Their Moms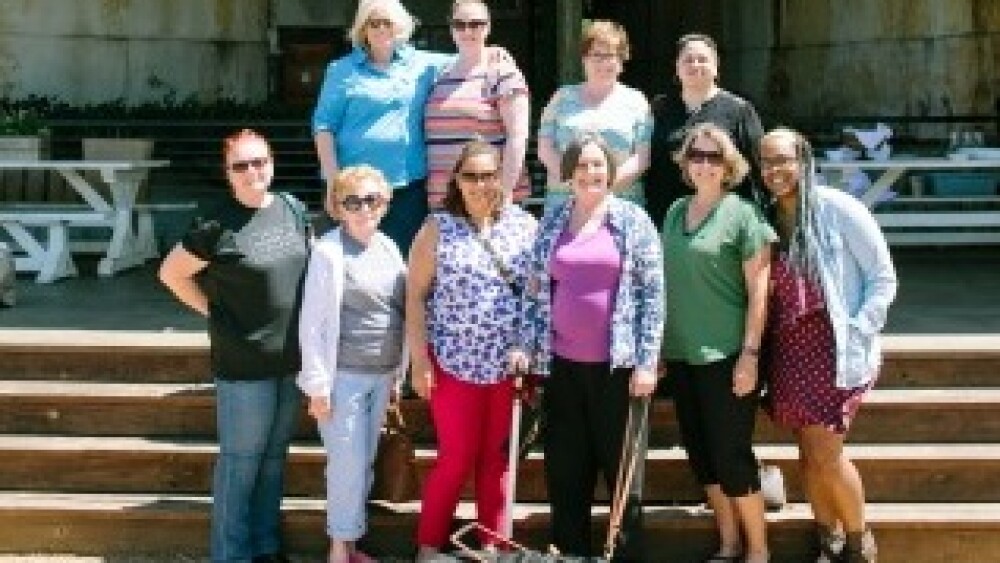 PLANO, Texas — May 11, 2017 — Consumers say they will spend more than ever on Mother's Day this year, and FedEx Office team members are no exception. Hundreds of them shared family stories in a FedEx Office Mother's Day contest to win $1,000 shopping sprees to Magnolia Market in Waco, Texas. Five selected winners enjoyed a day of indulging Mom at the store owned by HGTV "Fixer Upper" co-hosts Chip and Joanna Gaines.
Total Mother's Day spending is expected to reach $23.6 billion – topping last year's previous record of $21.4 billion, according to the National Retail Federation's annual survey conducted by Prosper Insights & Analytics. The holiday keeps FedEx Office busy packing and shipping gifts.
To enter the company's Mother's Day contest, FedEx Office Team Members nationwide submitted stories about what makes their Mom (or mother figure) special. The five winners:



Jennifer LaCornu-Heaton and her mother-in-law Cyndi LaCornu of Beaverton, Ore.

Lynn Marlowe and her mom Wilhelmina Diane White of Plano, Texas

Megan Harrison and her mom Kim Harrison of Cary, N.C.

Sarah Ramos and her wife Sarah Lynn Hickey of Mayfield Heights, Ohio

LaSondra Pryce and her mom Tammy Pryce of Austin, Texas
"Each May, we take a moment out of our busy lives to reflect on the special person who sacrificed so much to shape us into the person we've become," said Tracy Brightman, Senior Vice President of Human Resources for FedEx Office. "This year, we wanted to help our FedEx Office team members give back to their deserving Moms."
The winners and their mothers received a trip to Waco the week of April 24th, where they had $1,000 to spend at Magnolia Market, the store made famous on HGTV's "Fixer Upper" show. The popular tourist attraction offers a FedEx Office location where merchandise purchased from the store can be packed and shipped home.