FedEx Office Expands Parcel and Print Solutions to Serve University Campuses
Leading Print and Shipping Provider Customizes Capabilities to Help Universities Manage Printing and Shipping Needs, Save Time, Money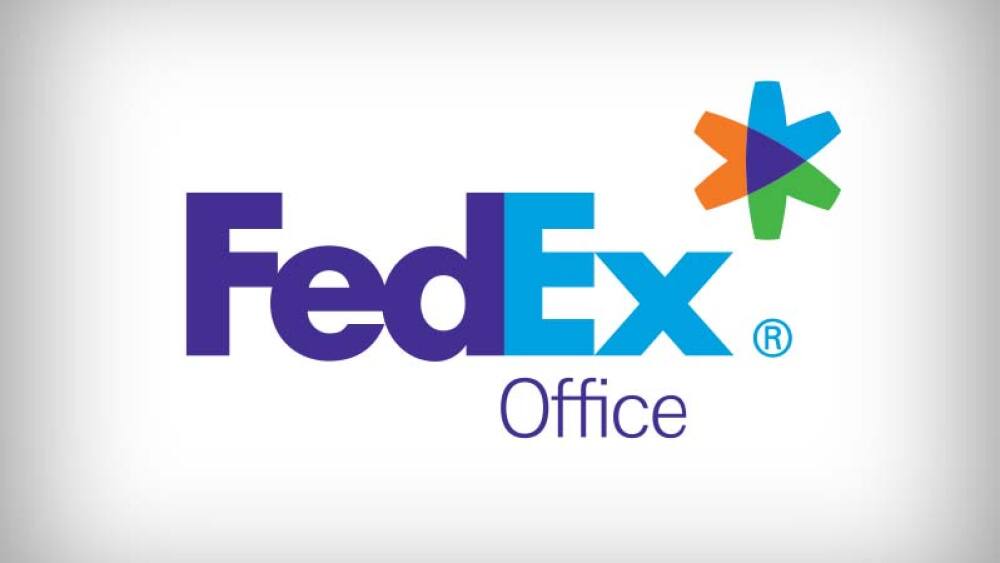 PLANO, Texas — August 9, 2016 — FedEx Office, a world-class commercial print provider, announced today the expansion of its managed parcel and print services designed to serve the unique shipping and printing needs of university communities including faculty, staff, students and parents. FedEx Office has designed a kit of solutions that are flexible and scalable, allowing each university to implement services on campus that meet their specific needs while creating an adaptable cost model that helps save time, labor and overhead by freeing up resources and avoiding fixed costs associated with large scale printing and increasing e-Commerce parcel volumes.
Universities utilizing managed parcel and print services, a part FedEx Office's site specific logistics solutions, gain access to FedEx Office's extensive printing, parcel management and distribution networks. Whether their needs include signs and posters, presentations and manuals, or day-to-day printing, customers can count on state-of-the-art equipment and production services from the printing experts at FedEx Office. Likewise, FedEx Office brings logistics expertise to serve the needs of universities, students and parents in moving in, packing up and moving out and accessing packages throughout the school year, whether they come from home or e-Commerce purchases. In addition, FedEx Ship&Get self-service lockers support the unique shipping and delivery needs of a university campus by allowing packages to be conveniently picked up or dropped off 24/7.
"Printing and shipping are essential services on university campuses, needed daily by students, administrators and faculty. As each campus environment has its own set of challenges and needs, it's critical to provide tailored solutions that help universities manage the ebbs and flows of printing and package volumes, so that faculty and students get exactly what they need, when and where they need it," said Aimee DiCicco, senior vice president of sales for FedEx Office. "Our managed parcel and print services help universities avoid costs such as long-term equipment leases and expensive technology upgrades."
Through its unique, flexible solutions, FedEx Office serves colleges and universities across the United States, including Case Western Reserve University, Oklahoma State University, Tulane University, Washington University in St. Louis and Wayne State University.