FedEx Office Brings PANTONE® Color of the Year 2020 19-4052 Classic Blue to Life for Businesses and Consumers Through State-of-the-Art Color Matching and Printing Technologies
Collaboration with Pantone Reaffirms Color as a Critical Form of Communication and Driver of Business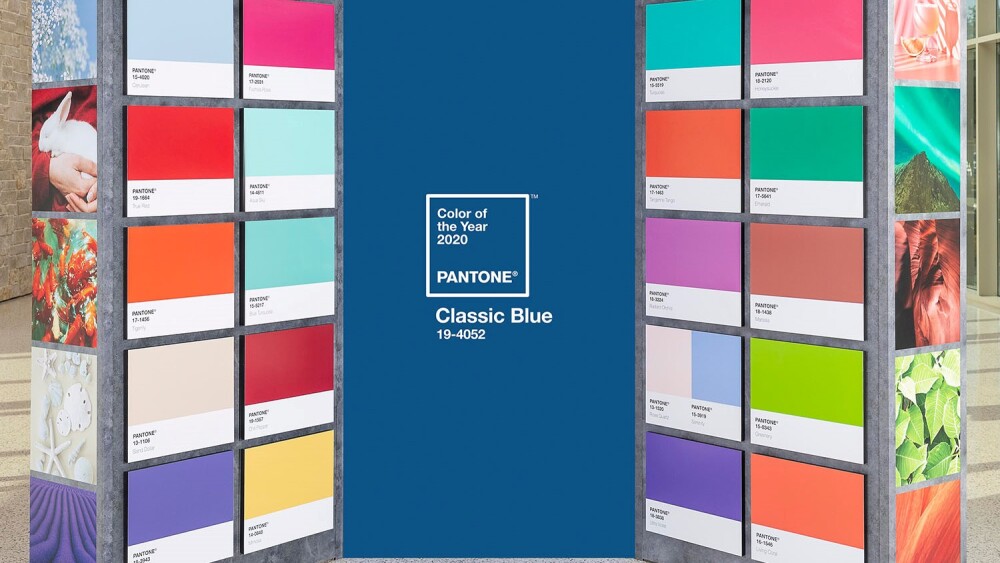 PLANO, Texas, Dec. 5, 2019 — FedEx Office, a leading provider of convenient, state-of-the-art printing, packing and shipping services and a subsidiary of FedEx Corp. (NYSE: FDX), joins Pantone in celebrating the reveal of the Color of the Year 2020. Through its innovative print and color management techniques, including using the PANTONE MATCHING SYSTEM®, FedEx Office provides businesses and consumers the ability to leverage the power of color to engage audiences in creative and meaningful ways.
"The Pantone Color Institute reveal of the Pantone Color of the Year 2020 demonstrates the role color plays in shaping industry trends, and we have seen how the right color helps brands differentiate themselves and drive customer engagement," said Kim Dixon, executive vice president and chief operating officer, FedEx Office. "Our state-of-the art color management technology provides accuracy, quality and consistency of color printing every time, enabling consumers to express themselves and businesses to build a strong and highly recognizable brand."
For 21 years, Pantone's Color of the Year has influenced product development and purchasing decisions in multiple industries, including fashion, home furnishings and industrial design, as well as product packaging and graphic design.
"Color helps us to visually express and affect ideas and emotions. Designers and brands should feel inspired to use color to engage and connect with their audiences," said Laurie Pressman, vice president of the Pantone Color Institute. "The way color is brought to life is critically important to the integrity of the story that's being told. From a suite of collateral and storefront signage for a new business to helping the Pantone Color Institute unveil the Pantone Color of the Year for 2020, FedEx Office's color matching technology using the PANTONE MATCHING SYSTEM® is a trusted source to achieve the right color, every time," added Pressman.
According to a 2019 FedEx Office print services survey, quality – including color matching – ranks No. 1 for small businesses (78%) and consumers (77%), over cost and speed. As part of its ongoing commitment to lead the industry in color and print, FedEx Office continues to make strategic investments to meet the increasing demand for print services, particularly among small to midsize businesses. Recent investments in the 17 FedEx Office print production centers located throughout the United States include:



Installation of Océ Colorado 1640 large format printers, powered by UVgel ink technology with LED curing, improving large format graphics capabilities

Installation of AGFA Jeti Mira LED grand format printers, powered by LED cured UV inks, allowing for a wider variety of color print capabilities, including white inks and varnish

Installation of Océ ProCut Digital Flatbed Cutters, improving capabilities in contour cutting with a wider variety of substrates

Installation of Caldera RIP software enabling best-in-class color management technology

Upgraded Konica Minolta bizhub PRESS C1100 high volume color digital printing presses with Internal Spectrophotometer (ILS) modules. The additional module assists in automatic machine calibration based on the (Idealliance ®) G7® leading global color management specification standard.
All FedEx Office print production centers are certified as Idealliance G7 Master Qualified Facilities with onsite training and qualification performed by FedEx Office G7 certified experts (leaders in the field of color management, process and quality control).
For more information about FedEx Office printing services, please visit https://www.fedex.com/en-us/printing.html.