FedEx Named One of the 2017 Best Workplaces for Diversity by Great Place to Work and Fortune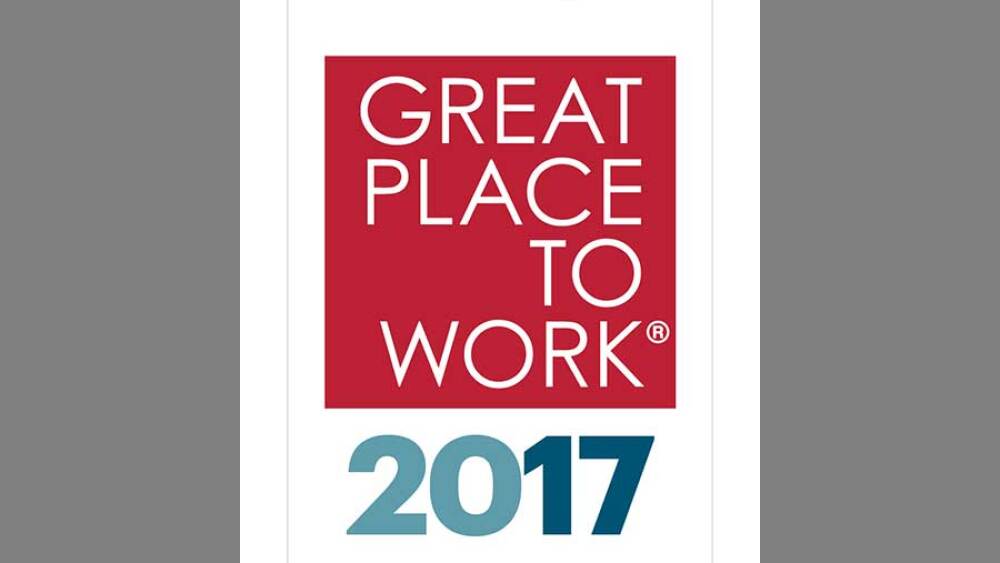 MEMPHIS, Tenn., December 5, 2017—FedEx Corp. (NYSE: FDX) announced today that it has been recognized as one of the 2017 Best Workplaces for Diversity by global research and consulting firm Great Place to Work and Fortune. FedEx ranked #13 on the list, which assessed more than 50 elements of team members' experience on the job, including professional development, behaviors linked to innovation, leadership confidence and consistent treatment among employees of different backgrounds.
"At FedEx, our team members are our greatest asset and fostering a diverse and inclusive work environment in which we can all thrive has always been a priority for us," said Judy Edge, corporate vice president of Human Resources at FedEx Corp. "We are honored to be named one of the 2017 best workplaces for diversity and are committed to embracing and celebrating the differences and unique talents of our team members across the globe."
Diversity and inclusion is both a fundamental part of the FedEx culture and a business imperative for the global transportation company. A key driver of its commitment to diversity and inclusion is its Corporate Diversity Council in which members collaborate across the enterprise to motivate and inspire each other, share best practices and support multicultural programs within the company and communities it serves. FedEx also raises awareness and promotes understanding of the differences among its team members through the extensive diversity training it offers to thousands of its employees each year.
FedEx is also purposeful about weaving diversity and inclusion practices into recruitment, development, mentoring and advancement opportunities to ensure it has a skilled pool of diverse talent in the pipeline at all levels of the organization.
The Best Workplaces for Diversity ranking considered more than 440,000 employee surveys from organizations in a wide range of industries across the US. It also accounted for the share of women, people of color, Baby Boomers and LGBTQ individuals in the workplace, among other factors.
In addition to this list of the top 50 workplaces for diversity in general, Great Place to Work and Fortune are publishing separate lists of the Best Workplaces for African-Americans, Best Workplaces for Asian-Americans and Best Workplaces for Latinos. In 2016, FedEx ranked #3 on the 10 Best Workplaces for African-Americans list.
To see the full list of the 2017 Best Workplaces for Diversity, click here. To see the schedule for all Great Place to Work Best Workplace lists and more information on how to apply, visit Great Place to Work's websitea>.

About FedEx Corp.
FedEx Corp. (NYSE: FDX) provides customers and businesses worldwide with a broad portfolio of transportation, e-commerce and business services. With annual revenues of $61 billion, the company offers integrated business applications through operating companies competing collectively and managed collaboratively, under the respected FedEx brand. Consistently ranked among the world's most admired and trusted employers, FedEx inspires its more than 400,000 team members to remain "absolutely, positively" focused on safety, the highest ethical and professional standards and the needs of their customers and communities. To learn more about how FedEx connects people and possibilities around the world, please visiabout.fedex.coma>.

About the Best Workplaces for Diversity
Great Place to Work based its ranking on data-driven methodologya> applied to anonymous Trust Index™ survey responses from 442,624 employees at Great Place to Work-Certified organizations. To learn more about Great Place to Work Certification and recognition on Best Workplaces lists published with FORTUNE, visiGreatplacetowork.coma>.

About Great Place to Work
Great Place to Worka> is the global authority on high-trust, high-performance workplace cultures. Through itcertification programsa>, Great Place to Work recognizes outstanding workplace cultures and produces the annual Fortune "100 Best Companies to Work For®" and Great Place to Work Best Workplaces lists for Millennials, Women, Diversity, Small & Medium Companies, industries and, internationally, countries and regions. Through itsculture consulting servicesa>, Great Place to Work helps clients create great workplaces that outpace peers on key business metrics like revenue growth, profitability, retention and stock performance.